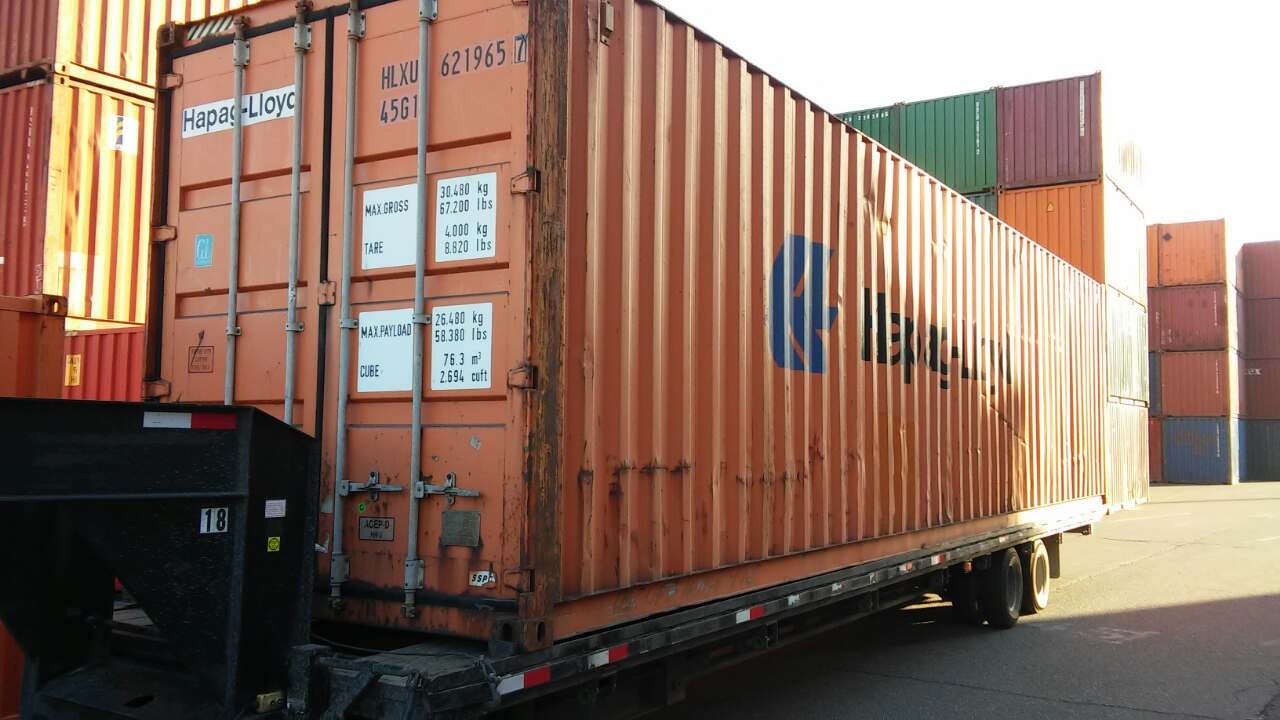 Buy Shipping Containers for Sale Memphis
Buy shipping containers in MEMPHIS, TENNESSEE
Discover Unbeatable Deals on Shipping Containers for Sale Memphis!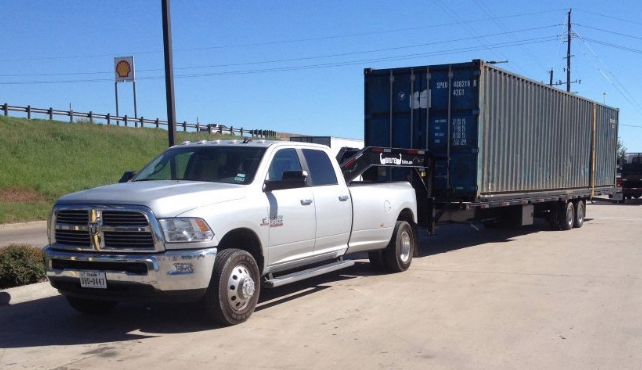 Conexwest offers shipping containers for sale in Memphis. We've got a wide selection of brand-new, refurbished, and gently used shipping containers for sale.
These containers have different sizes, ranging from compact 10 ft units to spacious 45 ft containers. Plus, we offer specialized 30 ft containers for unique needs.
But what sets us apart is our modes of customization. We can transform these shipping containers by adding features such as:
windows
vents
roll-up doors and more
To delve into the world of our modification options, simply click here. Our commitment to transparency means you'll always get clear and upfront pricing when you choose Conexwest.
No hidden fees or surprises. We want you to have all the information you need to make the right decision. If you're interested in a custom fabrication quote, just provide your details through our user-friendly web form.
Shipping Container Fabrication Services in Memphis, Tennessee
At Conexwest, we take our commitment to quality seriously. That's why we've set up specialized shipping container fabrication shops right here in Memphis, Tennessee.
These shops are staffed with full-time, highly skilled technicians and craftsmen who are experts in their field. Our team undergoes continuous training throughout the year to stay up-to-date with the latest trends and technology in the world of shipping containers.
When it comes to customization, we've got you covered. Steel shipping containers are renowned for their durability, built to withstand the harshest conditions of ocean shipping.
We take things a step further by offering a comprehensive selection of fabrication services. Customize and enhance your storage unit by adding:
Our design expertise spans a wide range of storage applications, and we're more than happy to share suggestions and examples from our past projects to help you find the perfect solution.
If you're looking for something more practical, such as a couple of Memphis open side shipping containers for sale we can make that happen!
When it comes to modification projects, we prioritize security and efficiency. Our secure chain of custody ensures that your project is completed correctly and promptly.
We've streamlined the process, so you can put your modified container to use without delay. At Conexwest, we're not just your source for top-quality shipping and storage containers; we're your partner in turning your ideas into reality.
Portable Storage Container Uses in Memphis, Tennessee
Conexwest's portable storage containers Memphis serve a wide array of practical purposes. These versatile containers are more than just boxes, they are the solution to various storage and customization needs.
Let's explore some common uses that showcase the functionality of our storage containers.
On-Site Storage: Perhaps the most common use of portable storage containers is for on-site storage. They are perfect for temporarily storing equipment, tools, or materials at construction sites, making them easily accessible when needed.
Retail Storage: Retailers often require additional storage space for seasonal inventory, excess stock, or promotional materials. Our containers offer a secure and accessible storage solution for retail businesses in Memphis.
Home Renovations: When undertaking home renovations or remodeling projects, it's crucial to protect your belongings from dust and debris. Our container homes in Memphis TN provide a safe and secure place to store furniture, appliances, and personal items during renovation work.
Moving and Relocating: If you're in the process of moving or relocating, our containers can simplify the process. You can pack your belongings at your own pace and have them delivered to your new location when you're ready.
Temporary Office Spaces: Need a temporary office space at your job site or during an event? Our containers can be customized to include windows, doors, and electrical connections, creating a comfortable and functional workspace.
Outdoor Events and Festivals: Event organizers can purchase a portable shipping container Memphis, to securely store equipment, merchandise, and concessions. They can even be customized to serve as ticket booths or information centers.
Farm and Agricultural Storage: Farmers and agricultural businesses often require additional storage for equipment, feed, and supplies. Our weatherproof containers are an excellent solution for protecting valuable assets on the farm.
Extra Space for Schools: Educational institutions in Memphis may need additional space for storing equipment, furniture, or records. Our containers can be easily placed on school grounds to meet these storage needs.
Emergency Storage: In emergency situations, having quick access to supplies and equipment is vital. Our containers can serve as emergency storage units for disaster relief organizations, providing a safe and secure location for essential resources.
Creative Customizations: Beyond these common uses, our containers can be creatively customized for unique projects. Whether it's converting a container into a pop-up shop, a portable restroom facility, or an art studio, the possibilities are endless.
Conexwest's portable storage containers are designed to adapt to your specific requirements, making them a versatile and reliable solution for various applications in Memphis, Tennessee.
Our Customers in Memphis, Tennessee
At Conexwest, we proudly serve the vibrant community of Memphis, Tennessee. Our customers are the lifeblood of our business, and we consider each one a part of our extended family.
From your next-door neighbor to small and large businesses, we've had the privilege of working with a diverse range of individuals and organizations in Memphis.
Prioritizing Your Satisfaction
Our commitment to customer satisfaction runs deep. We understand that your needs are as unique as you are, and we go the extra mile to ensure that our products and services meet and exceed your expectations.
Whether you're looking for a shipping container for personal use or require a fleet for your business, you can trust Conexwest to deliver quality and consistency.
Explore and Learn with Us
We're more than just a container provider - we're a source of knowledge and inspiration. If you're interested in learning more about the world of shipping containers Memphis TN, our blog is a treasure trove of information. Dive into the latest industry trends, gain valuable knowledge, and discover cool container projects that could spark your creativity.
At Conexwest, we're not just here to do business; we're here to build lasting relationships with our valued Memphis customers. Read our blog and explore the exciting possibilities that shipping containers bring!
How Do You Buy Shipping Containers in Memphis, Tennessee?
Buying shipping containers in Memphis, Tennessee, is a straightforward process with Conexwest. We understand that you may have questions about purchasing these versatile storage units, so let's walk you through the steps to make it as easy as possible.
Choose Your Container: Begin by selecting the type of container that suits your needs. We offer new, refurbished, and used shipping containers for sale Memphis in various sizes, ranging from 10 feet to 45 feet. If you have specific modifications in mind, such as windows or roll-up doors, we can customize the container to meet your requirements.
Request a Quote: Once you've decided on the type and size of container you need, simply request a quote. You can do this through our website by providing details like your name, contact information, and the container's specifications.
Review Your Quote: After submitting your request, our team will prepare a quote for your chosen container. We'll provide a clear breakdown of costs, including any modifications you've requested. Take your time to review the quote and ensure it aligns with your budget and needs.
Finalize Your Purchase: If you're satisfied with the quote, it's time to finalize your purchase. We'll guide you through the process, including payment options and delivery arrangements. Rest assured, our team is here to assist you every step of the way.
Delivery or Pickup: Depending on your preference, you can choose to have your container delivered to your desired location in Memphis or arrange for pickup from one of our facilities. We offer flexible delivery options to ensure your convenience.
Customization (Optional): If you've requested modifications to your container, our skilled technicians will make the necessary customizations before delivery. This way, your container will be ready to use according to your specifications.
Enjoy Your Container: Once your container is delivered or picked up, you can start using it for your intended purpose. Whether you're looking to purchase mobile office trailers in Memphis or storage units, Conexwest is here to provide a reliable and secure solution.
Buying shipping containers in Memphis has never been easier. Conexwest is committed to delivering top-quality containers and exceptional service to meet your storage and customization needs. Feel free to reach out to our team if you have any questions or require further assistance in purchasing your shipping container.
Other Cities We Service in Tennessee
When it comes to finding top-quality shipping containers in Memphis, look no further than Conexwest. We understand that accessibility and convenience matter, and that's why we have a strong presence in Memphis, making it easy for you to acquire the containers you need.
Whether you're near the heart of the city or in the surrounding areas, our dedicated team is ready to assist you. With a commitment to serving our Memphis community, we offer a seamless experience, from selecting the right container to arranging for quick and efficient delivery.
Your search for reliable shipping containers ends here at Conexwest in Memphis, where we're always ready to meet your container needs. Buy shipping containers for sale and modifications for these cities:
| | |
| --- | --- |
| Germantown, TN | Bartlett, TN |
| Lakeland, TN | Oakland, TN |
| Macon, TN | Moscow, TN |
| Somerville, TN | Hickory Valley, TN |
Which Are the Main Highway Routes for Container Shipping in Memphis, Tennessee?
In Memphis, Tennessee, the transportation of shipping containers is a vital part of the city's logistics and trade activities.
To facilitate the movement of containers efficiently, several key highway routes are essential for container shipping. Let's explore the main routes that keep Memphis connected to the broader transportation network:
Interstate 40 (I-40): A crucial east-west route connecting Memphis to key destinations like Little Rock, Arkansas, and Nashville, Tennessee.
Interstate 55 (I-55): An important north-south highway linking Memphis to cities such as St. Louis, Missouri, and New Orleans, Louisiana.
Interstate 240 (I-240): A vital loop highway facilitating container shipping within Memphis and connecting industrial areas.
Future I-69: An upcoming interstate project is expected to enhance container shipping by providing a direct north-south route through Memphis.
These highways are essential for the efficient movement of shipping containers in and out of Memphis, contributing to the city's role as a major transportation and logistics hub.
Shipping Container Delivery Services in Memphis, Tennessee
At Conexwest, we're not just about providing storage containers, we're all about enhancing your experience with top-notch customer service. When it comes to delivering our storage units, we ensure it's a seamless process.
We'll inquire about essential details like the direction of the door, your on-site contact person, and ensuring ample space for a safe delivery.
Our commitment to consistency means we offer both scheduled deliveries and emergency transportation services to meet your needs efficiently. By opting for our 3-7 day truck and trailer delivery service, you can significantly reduce your logistics costs.
We firmly believe in transparency when it comes to pricing. You can easily obtain a delivery quote by submitting your delivery zip code and unit details through our user-friendly web form.
Rest assured, our dedicated dispatcher will contact your site representative 24 hours in advance to confirm a 2-hour delivery window, ensuring a smooth experience. Terms & conditions apply.
Conditions for New, Used, and Refurbished Shipping Containers
Now, let's talk about shipping container conditions. We offer a range of options to cater to your specific needs.
Our "One Trip" containers, shipped from Asia with a single cargo load, are practically brand new, making them perfect if you prioritize appearance and longevity.
We also provide USED shipping containers for sale in Memphis that are certified for global transport but may exhibit minor wear and tear, like dents, rust, or corroded paint. However, rest assured, a used shipping container is leakproof and reliable.
If you're looking for a more polished option, our REFURBISHED cargo-worthy containers have undergone extensive restoration, including sanding, rust removal, and a fresh coat of primer and paint.
It's essential to note that we do not sell containers in "AS-IS" or "Wind Water Tight" (WWT) conditions to avoid any structural integrity risks.
Warranty Coverage for Memphis Shipping Containers
Finally, our warranty reflects our commitment to quality. Each storage container is built to be durable, secure, and weatherproof.
New ISO shipping containers come with a 10-year Warranty Coverage Period from the date of purchase, while Used Cargo Worthy ISO shipping containers are covered for 5 years.
Our warranty includes a unit leakproof guarantee, and during the warranty period, we provide repairs using new or refurbished replacement parts, all at no additional cost.
The warranty applies under normal use and maintenance. Our delivery terms and conditions apply.
Contact a Sales Rep In Memphis, Tennessee
Sharon DeChavez
Office: (855) 878-5233
Direct: (502) 632-6357
Have questions about your storage system? "Hello! My name is Sharon DeChavez, your shipping and storage container expert here at Conexwest. I specialize in determining your container needs and finding a solution for you.
If you need help deciding between rent/own, or what modifications will work for you, I can assist with that. The demand for containers has increased and I am excited to be a part of Conexwest. Please feel free to contact me with your container needs."
Would you like an all-inclusive price quote? Submit your unit details through our web form. We want to help you with your business storage needs. Let us compete with other quotes.
Our yard location: Collierville, TN 38017
FAQs About Memphis Shipping Containers
Are the shipping containers available for immediate purchase in Memphis?
Yes, Conexwest offers shipping containers for immediate purchase. We understand the importance of quick access to storage solutions, and we strive to provide a seamless buying experience for our customers.
What is the price range for shipping containers for sale in Memphis?
The price range for shipping containers varies depending on several factors, including the container's size, condition (new, used, or refurbished), and any additional modifications or features. Conexwest offers competitive pricing and strives to accommodate different budget requirements.
What sizes of shipping containers do you have for sale in Memphis?
Conexwest offers a range of container sizes, including 10 ft, 20 ft, 40 ft, and 45 ft containers. We also have specialty containers available, such as 30 ft containers. These different sizes allow customers to choose the container that best suits their storage or shipping requirements.
Are the shipping containers in Memphis new or used?
Conexwest provides a variety of shipping containers, which can be new, used, or refurbished. Our new containers are in pristine condition and ideal for customers who prioritize appearance and longevity. Used containers are certified cargo-worthy and suitable for global transport but may have minor imperfections like dents, rust, or paint wear.