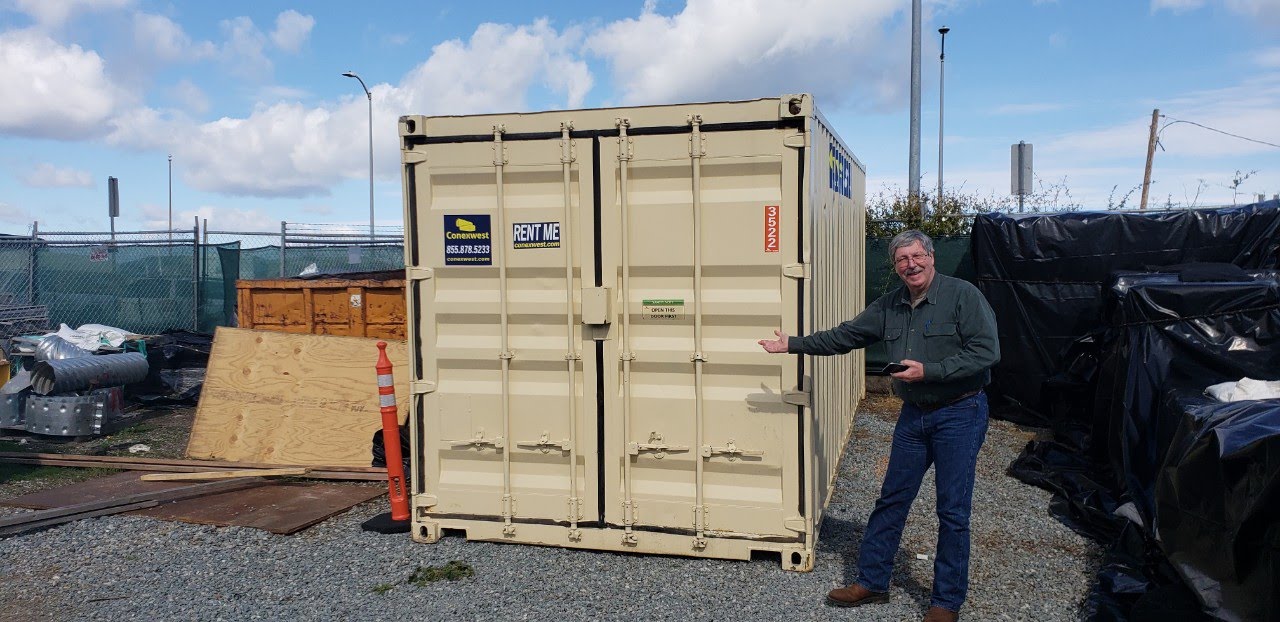 Rent Storage Container
Storage on demand: Rent container for construction, commercial, retail, food industries and more.
Rent Storage Container
Welcome to Conexwest, your mobile storage container solution.
Since 2013, over 10,000 customers nationwide have depended upon Conexwest to supply the best-in-class storage containers for temporary or long-term rent. Conexwest is a US-based business that specializes in a comprehensive selection of versatile, weatherproof, and secure storage containers for rent. Conexwest provides nationwide direct delivery and pick up services for cargo container rentals.
Return anytime.
Variety of storage solutions.
Our products.
Conexwest can provide standard, insulated, refrigerated, and office containers in 10' - 45' standard, custom, or high cube size.
If you require easy accessibility to your cargo, our fleet of storage containers for rent offers an assortment of entry configurations, including man personnel doors, doors on both ends, or open side doors.
Lease air conditioned job-site offices, safe walkways, security centers, or extra large dry storage containers for your personal or company items. All containers are leak proof and durable for relocation, pack up, and storage.
We believe in providing up-front and transparent pricing to our customers. To receive a storage container for rent quote, submit your details through our web form.
Our customers.
Our customers range from your neighbor to Fortune 100 companies. Whatever you are storing or transporting, Conexwest containers can maximize your usable storage space thereby reducing overall costs. Conexwest doesn't sell paper or just complete a transaction, we deliver upon a promise and a product.
Our customer service team rents mobile, ground storage space to a variety of professionals in industries such as,
| | |
| --- | --- |
| Construction | Residential & Commercial storage |
| Supermarket & Grocery | Parks & Recreation |
| Retail | Schools |
| Festivals | Events |
| Warehousing | State & Federal departments |
Custom accessories.
Conexwest is a one-stop-shop for not only the largest selection of storage containers but also for a comprehensive selection of parts and accessories. Customize and enhance your storage unit. Rent light kits, heavy duty ramps, removable shelving systems, and more. Add extra security equipment to your conex box and help protect your new storage site.
We design for a large range of storage applications and can offer suggestions and examples from past projects that are just right for you. The process is simple and quick.
Reliable service.
Conexwest has dedicated fabrication shops across the country to ensure top quality production. We staff full-time, highly-skilled technicians and craftsmen. Our team receives continual training all year round on the latest container trends and technology. If you can imagine it, we can build it better.
We believe in providing up-front and transparent pricing to our customers. To receive a custom accessories quote, submit your details through our web form.
Month-to-month rentals.
Renting is a cost effective way of gaining access to a portable storage container without spending thousands of dollars up front. Monthly rental insurance is available to secure your storage investment from possible damage or loss.
Return your steel container anytime. We offer convenient month-to-month rental contracts. No new payments are charged from the day of cancellation. We'll pick up your cargo container rental!
Delivery services.
Conexwest transforms a basic service into a customer experience with on-demand storage unit pick up and delivery services for customers. We need to know things like door direction, site contact, and that you have enough space for the truck to safely deliver the container.
Customers have dedicated scheduled pickups and deliveries to ensure consistency. At Conexwest, we have a dedicated team who helps our customers to plan better and operate smarter. Emergency transportation services are available. Reduce your overall logistics costs and request our next day truck and trailer delivery move to California locations only.
We believe in providing up-front and transparent pricing to our customers. To receive a delivery quote, submit your delivery zip code and rental unit details through our web form.
For all deliveries, our dispatcher will call the site contact 24 hours in advance to confirm the 2-hour delivery window. The day of delivery, the truck driver will call the site contact with a 30-minute delivery window. Terms & conditions apply to all deliveries.
Pickup services.
Cargo storage container pickup is charged up-front, with the first month's rental payment. We don't move containers once they're loaded. When you're ready for pickup, make sure the container is empty and unobstructed.
Contact us.
Have questions about your storage system? Please phone us about your container rental at (855) 878-5233 or email us at [email protected]. We want your business. Let us compete with other quotes.
Would you like an all-inclusive price quote? Submit your rental details through our web form.
Locations near you.
Conexwest delivers a complete inventory of cargo containers for rent near you. Use our interactive map to discover storage containers for rent near you. Our exhaustive network and diverse geographic advantages secure cost-effective steel containers, high-quality service, and direct delivery in your area.
Customer satisfaction and product consistency are our top priorities. Want to learn more about renting storage containers? Read our blog for the latest trends, knowledge, cool projects, and more, here.
Some of our recent customers.