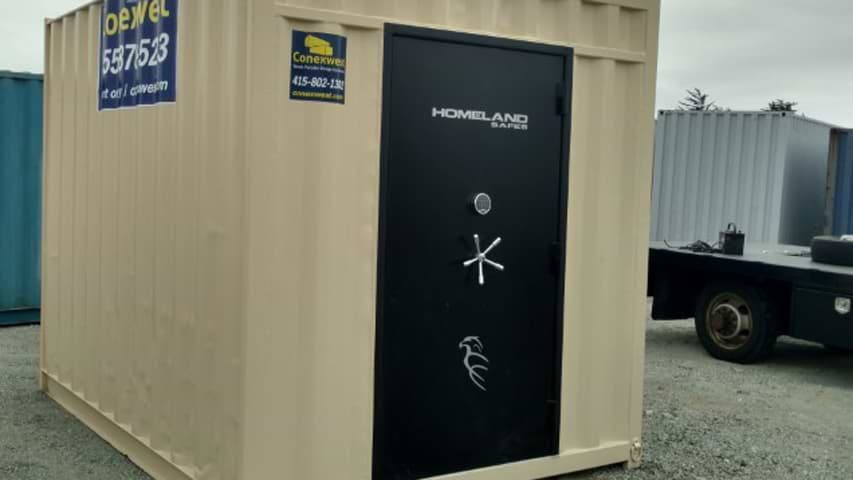 Safe door for shipping containers.
Safe doors
The safe door is the strongest and most secure door fabrication available. Treat your interior contents like hidden treasure! Custom installation required. 
Work with our custom design team! We can offer suggestions and examples from past projects. The process is simple and quick. If you can imagine it, we can build it, better.