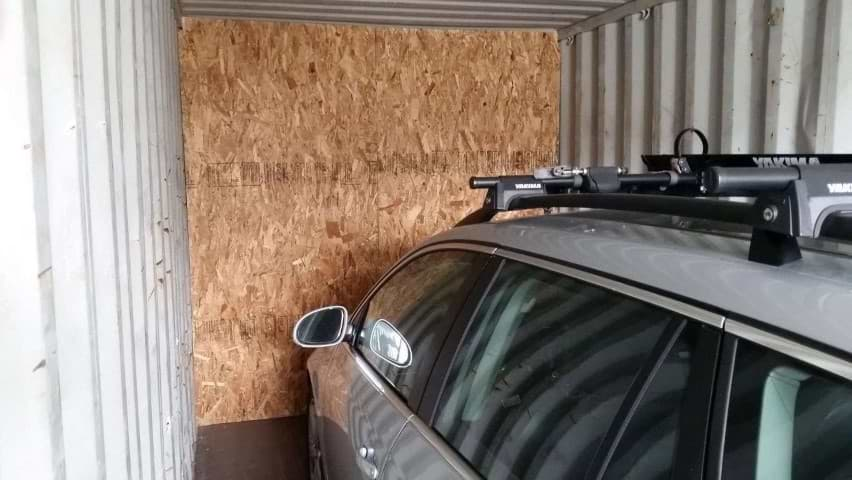 Plywood separation wall for shipping containers.
Plywood separation wall
Plywood separation walls are constructed of engineered wood, a material manufactured from thin layers or "plies" of wood veneer that are glued together with adjacent layers. Add plywood separation walls to store vehicles, isolate heavy equipment, and enhance the organization of your storage unit. Custom installation required. 
Work with our custom design team! We can offer suggestions and examples from past projects. The process is simple and quick. If you can imagine it, we can build it, better.
All wood construction
No container wall penetration
Framing can be substituted with metal studs
10-year warranty on new containers and fabrications
5-year warranty on used/refurbished containers and fabrications
Read more here
All wood construction
No container wall penetration
Framing can be substituted with metal studs