Electric window shutter for shipping containers.
Electric window shutter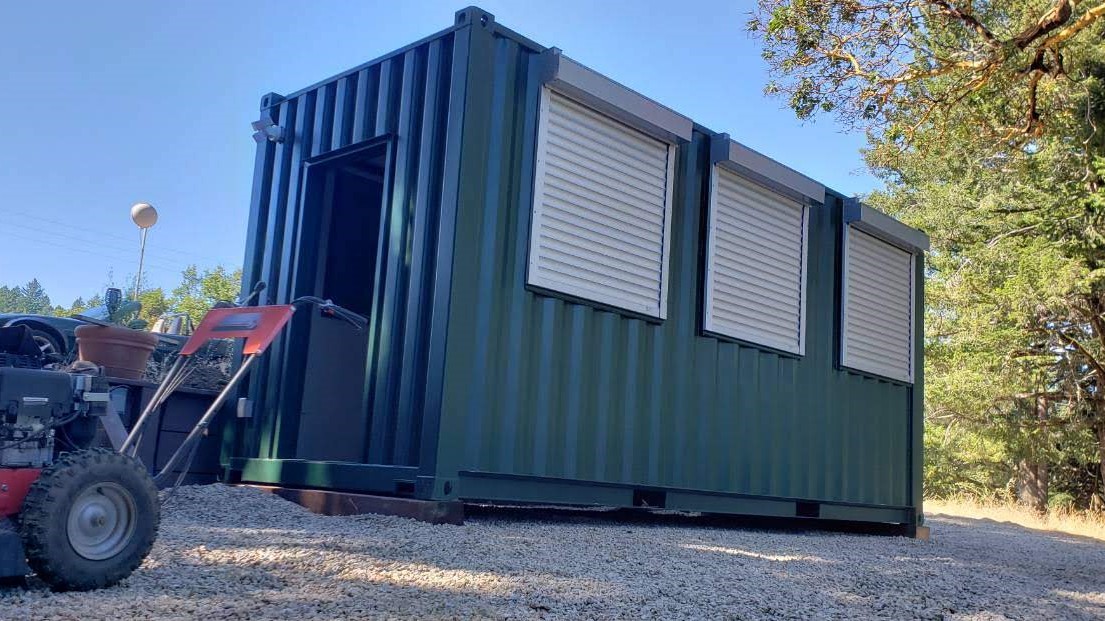 The 110V electric window shutter is a new and innovative safety feature. Push a button to roll an aluminum shutter into place. Custom installation is required. 
Work with our custom design team! We can offer suggestions and examples from past projects. The process is simple and quick. If you can imagine it, we can build it, better.