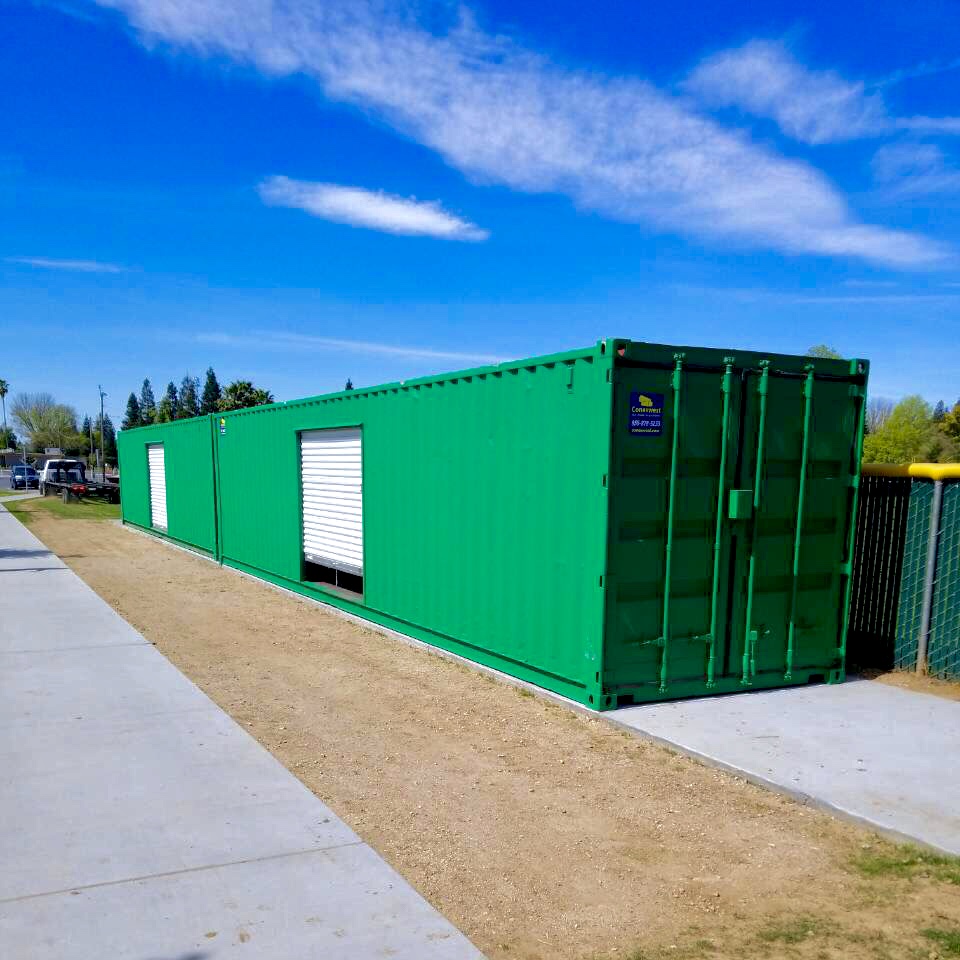 Buy Shipping Containers in CHICAGO, ILLINOIS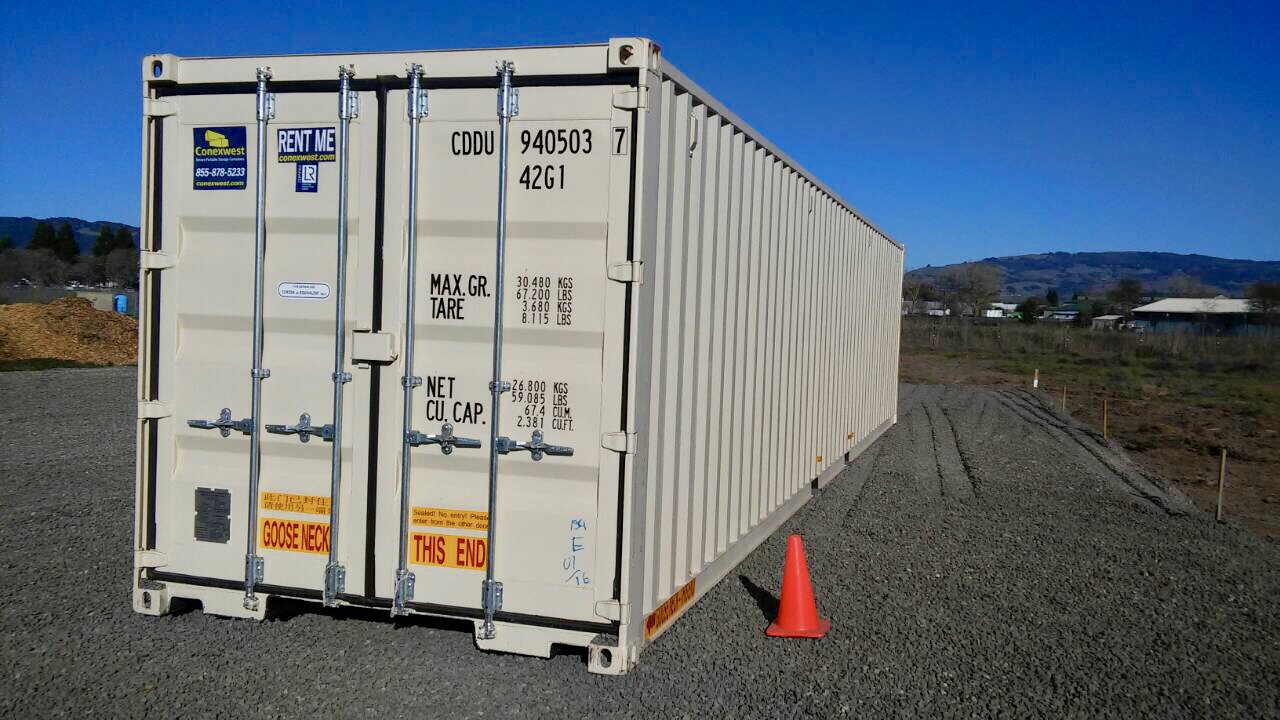 Conexwest offers shipping container services in Chicago, Illinois. We are the solution for your storage or shipping needs. With our large inventory of new, used, and refurbished shipping containers, we can assure you find the product best for you. Our most popular shipping container sizes are 20FT and 40FT. You can order custom sizes such as 10FT and 30FT. Conexwest offers shipping container modifications so you can modify the container to the comfort of your work site or living space.
We customize shipping containers for sale by adding windows, vents, roll up doors, and much more. To learn more about our modification options, click here.  
We believe in providing up-front and transparent pricing to our customers. To receive a custom fabrication quote, submit your details through our web form.
Overall Highest Quality.
With certified Welders, Electricians, and Carpenters, we ensure the highest quality products. We provide fast delivery and depending on location, we deliver the next day. With 100% satisfaction guaranteed, we make sure you're satisfied with your purchase.
Our Promise.
Conexwest has dedicated fabrication shops across the country to ensure top quality production for years of use. We staff full-time, highly-skilled technicians and craftsmen. Our team receives continual training all year round on the latest container trends and technology. If you can imagine it, we can build it better. Conexwest promises your shipping container is the highest quality. Our next day delivery services may be available in your area.
Fabrication Services.
Conexwest is a one-stop-shop for not only the largest selection of shipping and storage containers for sale but also for a comprehensive selection of
fabrication services
. Shipping containers are built to withstand the harsh conditions of ocean shipping, making them suitable for every environment. Customize and enhance your storage unit by adding 
windows
,
HVAC
,
electrical power
,
specialty doors
, and
customized paint
. 
We design for a large range of storage applications and can offer suggestions and examples from past projects that are just right for you. Extensive fabrications can transform your container into a branded trade show booth or restaurant by the sea.
Conexwest provides a secure chain of custody to ensure that your modification project is done correctly and promptly. The process is simple and quick so you can immediately put your container to use.
Our Clients.
Our clients are 'your next door neighbor' and small to big businesses! Customer satisfaction and product consistency are our top priorities. Want to learn more about buying shipping containers? Read our blog for the latest trends, knowledge, cool projects, and more, here. 
Meet Your Illinois Sales Rep!

| | |
| --- | --- |
| Evanston, IL | Aurora, IL |
| Naperville, IL | Oak Lawn, IL |
| Joliet, IL | Sycamore, IL |
| Peoria, IL | Ottawa, IL |
Our Depot Location: Chicago, IL 60633
Delivery Services.
Conexwest transforms a basic service into a customer experience with on-demand storage unit delivery services for customers. We need to know things like door direction, site contact, and that you have enough space for the truck to safely deliver the container.  
Customers have scheduled deliveries to ensure consistency. At Conexwest, we have a dedicated team who helps our customers to plan better and operate smarter. Emergency transportation services are available. Reduce your overall logistics costs and request our 3 - 7 day truck and trailer delivery move.
We believe in providing up-front and transparent pricing to our customers. To receive a delivery quote, submit your delivery zip code and unit details through our web form.
For all deliveries, our dispatcher will call the site contact 24 hours in advance to confirm the 2-hour delivery window. The day of delivery, the truck driver will be call the site contact with a 30-minute delivery window. Terms & conditions apply to all deliveries.
Container Conditions.
NEW "One Trip" containers are shipped from Asia with a single container cargo load. These containers are referred to as "new" or in "like new" condition. One trip containers are ideal if appearance and longevity are top priorities.
USED cargo worthy containers are certified for global transport based on condition of the doors, floor, walls and ceiling. Dents, rust, and corroded paint may be present. The unit is leak proof.
REFURBISHED cargo worthy containers are certified for global transport based on condition of the doors, floor, walls and ceiling. The unit has been sanded, all rust removed, and a new coat of primer and paint applied. The unit is leak proof.
Conexwest does not sell "As Is" or "Wind Water Tight" (WWT) due to the risk of structural integrity.
Our Warranty.
Each storage container is durable, secure, and weatherproof. The Warranty Coverage Period for New ISO shipping containers is 10 years from the date of purchase from Conexwest. The Warranty Coverage Period for Used Cargo Worthy ISO shipping containers is 5 years from the date of purchase from Conexwest. Unit leakproof guarantee included. 
During the warranty period, Conexwest will repair, using new or refurbished replacement parts, or replace units or parts of a unit at no charge. The unit must prove defective because of improper material or workmanship, under normal use and maintenance.
Terms & conditions apply