Buy Shipping Containers For Sale Miami, FL
Buy shipping containers in MIAMI, FLORIDA
Buy Shipping Containers for Sale Miami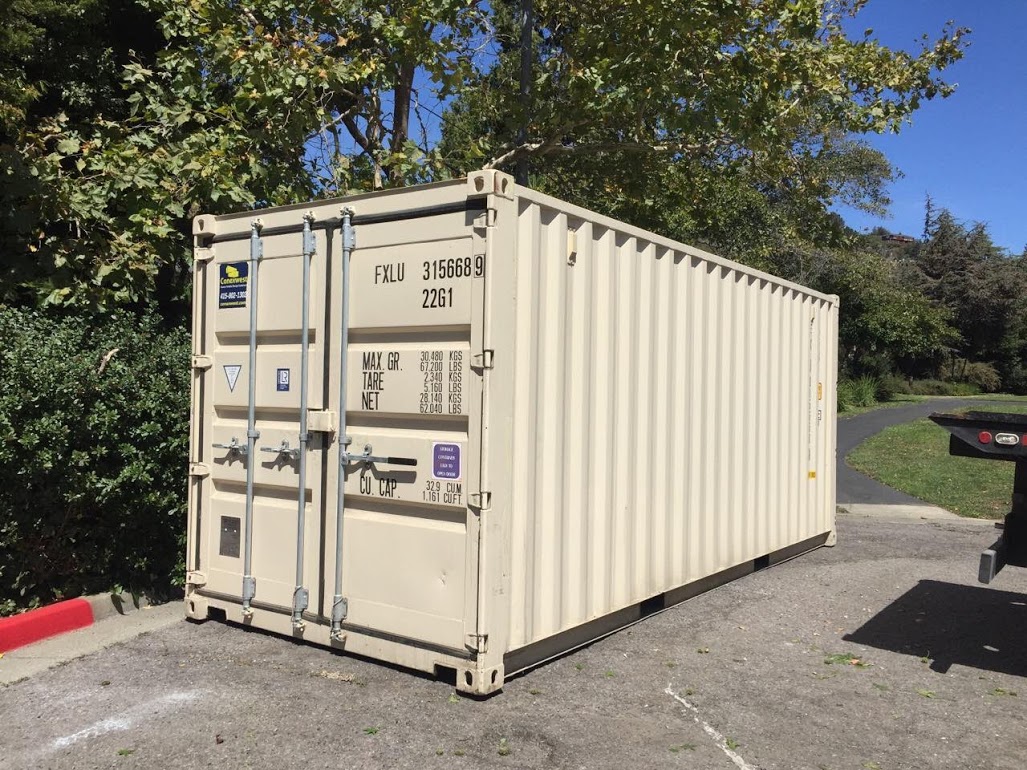 Searching for shipping containers for sale in Miami?
We have new, refurbished, and used shipping containers for sale in Miami. From compact 10ft containers to spacious 45ft options, we have the right shipping container that meets your precise requirements. Our customization options include:
Windows: For natural light and visibility
Vents: For airflow and ventilation
Roll-Up Doors: For easy loading and unloading
Whether you're a business owner, homeowner, or involved in logistics, we're here to simplify the process, making container selection, customization, and pricing straightforward and hassle-free.
Interested in purchasing quality containers?
Submit your details through our form, and our team will provide you with a customized quote based on the information you provided.
Exploring the Many Uses of Portable Storage Containers in Miami, Florida
Our portable storage containers, available in Miami, FL, can simplify your life in numerous ways. Here are some practical applications that showcase their adaptability:
Business Versatility
From building a container office for sale Miami, to making a dedicated space for a business, our units are a valuable asset for all types of businesses.
Construction and Renovation Support
Contractors can keep tools, equipment, and construction materials safe and organized on job sites, while containers can be set up as temporary workspaces.
Logistics and Shipping
Secure your cargo transport with our steel shipping containers. They can also simplify cross-docking operations by offering temporary storage solutions.
Retail Innovation
Stand out in the retail world with container storefronts that catch the eye. Enhance retail operations by using containers for product storage, display, and distribution.
Recreational Ventures
Enhance your recreational experiences with mobile gyms, climbing walls, and adventure hubs. Transform containers into beachside lounges or other spaces for leisurely enjoyment.
Simplify business storage and space challenges, by purchasing one of our portable storage containers! Fill out the web form and receive an estimated price for shipping containers Miami.
Crafting Top-Quality Shipping Containers
Our expertise lies in producing exceptional shipping containers, and here's what makes us stand out:
Dedicated Fabrication Facilities: We operate specialized shipping container fabrication shops located in close proximity to Miami. These facilities make containers that are built to withstand the test of time.
Skilled Workforce: Our team is composed of full-time professionals, including highly skilled technicians. These experts bring their years of experience and passion for their craft to every project they undertake.
Customization Excellence: If you have a vision for your container, we can make it happen. We thrive on the challenge of tailoring each project to your unique needs and preferences.
Uncompromising Quality: You can trust that every container we produce adheres to rigorous standards for durability, performance, and longevity.
Swift Delivery Options: Need your container in a hurry? We've got you covered with our next-day delivery services, which may be available in your area.
Shipping Container Sales and Fabrication Services in Miami, Florida
Conexwest has shipping as well as storage containers for sale in Miami, FL, and also offers a comprehensive selection of fabrication services.
Shipping containers Miami are built to withstand the harsh conditions of ocean shipping, making them suitable for every environment. Customize your storage unit by adding:
We fabricate and sell new or used containers for many businesses, and can offer suggestions and examples from past projects that are just right for you.
Call our sales team at (855) 878-5233. We are open Monday-Saturday 7am-6pm.
How Do You Buy Shipping Containers in Miami, Florida?
To make it easy for you we have simplified the process of buying shipping containers in Miami, FL. Here's how you can acquire the shipping container you need:
Browse Our Selection: Start by exploring our extensive inventory of shipping and storage containers Miami.
Contact Us: Once you've identified the container that suits your requirements, get in touch with us.
Customization Options: If you require any custom modifications, let us know during the initial consultation.
Get Your Quote: After we've gathered all the necessary details, we'll provide you with a transparent and upfront quote.
Place Your Order: Once you're satisfied with the quote, you can place your order. We'll guide you through the entire process.
Delivery or Pickup: You can choose between having your container delivered to your location or picking it up from one of our designated facilities.
Our Customers in Miami, Florida
Conexwest takes immense pride in the diverse customer community in Miami FL. Here's a closer look at who our valued customers are:
Residential Clients
We're honored to count "your next-door neighbor" among our loyal customers. Our shipping containers serve the residential needs of Miami's vibrant communities, providing storage solutions and more.
Small Businesses
Small businesses form a significant part of our customer base. We understand the unique challenges they face and offer container solutions that cater to their specific requirements, whether it's for inventory storage, expansion, or customization.
Large Enterprises
Miami's thriving business landscape includes large enterprises that rely on our shipping containers for various purposes, from logistics and storage to innovative custom projects.
Our Commitment: Customer Satisfaction and Consistency
Two principles drive our every action: customer satisfaction and product consistency.
Customer Satisfaction
Your satisfaction is at the forefront of our priorities. We go the extra mile to ensure that every interaction you have with us is exceptional and fits your needs.
Product Consistency
Our commitment to product consistency means that you can rely on the quality, durability, and performance of our shipping containers, no matter the size or type.
Explore Our Blog
Want to learn more about new or used containers? Read our blog and stay updated on the latest trends and knowledge in the industry. Join our growing community and discover the Conexwest difference!
Other Cities We Service in Florida
Conexwest extends its shipping container services and modifications to cities across Florida, including Miami and more.
If you want to buy containers for residential, commercial, or industrial use or want creative modifications to transform your container, our team is here to help.
Buy shipping containers and modifications for these cities:
| | |
| --- | --- |
| North Key Largo, FL | Homestead, FL |
| Kendall, FL | Hialeah, FL |
| Naranja, FL | Hollywood, FL |
| Everglades, FL | Coral Springs, FL |
Shipping Container Sales and Delivery Services in Miami, Florida
Want to know how we revolutionized the concept of container delivery services in Miami, Florida?
Here's how we turn a basic service into an exceptional customer experience:
Tailored Deliveries: We gather crucial details like door orientation, site contact information, and available space to ensure a smooth and safe container delivery.
Scheduled Deliveries: We value consistency, and our customers can rely on scheduled deliveries that align with their timelines.
Expert Guidance: Our experts help you plan efficiently and operate smarter, ensuring that you get the most out of your container.
Emergency Services: We understand that unexpected situations can arise. That's why we offer emergency transportation services, providing swift solutions.
Cost Efficiency: Container logistics can be complex, but with Conexwest, you can reduce overall logistics costs with our 3 to 7-day truck and trailer delivery option.
Transparent Pricing: We believe in transparency from the start. Our commitment to clear and upfront pricing ensures that you know exactly what to expect.
Efficient Communication: Our dispatcher will proactively reach out to your site contact 24 hours in advance to confirm the 2-hour delivery window.
While we make container delivery easy, please note that terms and conditions apply to all deliveries.
Container Conditions for New, Used, and Refurbished
Container conditions vary for each type of container. Let's break down the different conditions of containers in a clear and straightforward way:
"New" or "One Trip" Containers
These containers are essentially fresh off the boat, having made just one cargo journey from Asia. They are in pristine condition, making them ideal if you prioritize both appearance and long-lasting use. You can think of them as being "like new."
Used Shipping Containers
These containers are certified for global transportation, and their condition is assessed based on the integrity of critical components like doors, walls, and ceilings.
While they may exhibit some signs of wear and tear such as dents, rust, or corroded paint, rest assured that they are still watertight and in excellent condition.
"Refurbished" Cargo-Worthy Containers
Similar to used containers, refurbished cargo-worthy containers are certified for global transport. However, they undergo a meticulous makeover process.
They are sanded down to remove all rust, receive a fresh coat of primer and paint, and are made fully watertight. This process rejuvenates them, ensuring they meet rigorous standards for long-term use.
It's important to note that Conexwest prioritizes the quality and safety of containers, which is why we do not sell containers in "As Is" or "Wind Water Tight" (WWT) conditions.
These conditions may pose structural integrity risks, and we believe in providing our customers with reliable and durable containers for their needs.
Our Warranty: Your Assurance of Quality
When you choose a Conexwest storage container, you're selecting a durable and secure product. Here's a closer look at our warranty coverage:
Durability and Security: Our storage containers are built to be durable, secure, and weatherproof to protect your belongings.
Warranty Coverage: Brand-new ISO shipping containers come with a 10-year warranty from the purchase date. Our Used Shipping Containers for sale Miami include a 5-year warranty from the Conexwest purchase date, along with a leakproof guarantee.
Comprehensive Support: Throughout the warranty period, Conexwest is committed to your satisfaction. If there are any defects due to improper materials or workmanship during regular use and maintenance, we'll address them.
Hassle-Free Repairs and Replacements: If your container needs attention, we'll act swiftly, providing repairs with new or refurbished replacement parts at no extra cost. Our goal is to keep your container in excellent condition.
Contact Your Miami Sales Rep to Buy a Shipping Container!
Daria Podorvanova
Office: (855) 878-5233
Direct: (678) 722-3280
Have questions about your storage system?
"My name is Daria and I'm your designated consultant for Conexwest, your container solutions company. I would be pleased to assist you with your container storage and project needs.
Give me a call with your questions and requirements so I can provide you with product info and availability, the best options and pricing, an estimated schedule, and methods for delivery. I look forward to an opportunity to deliver for you!"
Would you like an all-inclusive price quote? Submit your unit details through our web form. We want your business. Let us compete with other quotes.
Our yard location: Miami, FL 33178
FAQs About Shipping Containers in Miami
How much does a shipping container cost in Miami?
The cost of a shipping container can vary depending on factors like size, condition, and customization. For precise pricing, please contact Conexwest, and we'll provide you with a tailored quote to meet your specific needs.
How do I prepare a shipping container for storage in Miami?
Preparing a shipping container for storage involves essential steps like cleaning the interior, inspecting for leaks, considering ventilation options, adding shelving or racks for organization, and enhancing security measures such as locks or alarm systems. We can assist you with container modifications to meet your storage requirements.
How do I transport a shipping container in Miami?
Transporting a shipping container requires the services of a professional trucking company equipped for container delivery. Conexwest can assist in coordinating the transportation of your container to your desired location in Miami, ensuring a safe and efficient process.
How do I get a shipping container delivered in Miami?
To have a shipping container delivered in Miami, simply reach out to Conexwest, your trusted container supplier. We'll provide you with a customized quote, arrange delivery, and ensure that your container is safely placed at your specified location.
Can I use a shipping container in Miami as a temporary office or workspace?
Yes, storage containers as well as shipping containers can be transformed into comfortable and functional workspaces. Conexwest provides options for insulation, electrical wiring, lighting, and ventilation to create a conducive office environment within the container. We can also customize the interior layout to suit your specific needs.
What options are available for customizing the exterior appearance of a shipping container in Miami?
Conexwest offers various customization options, including personalized paint and branding, to create a unique exterior appearance for your shipping container in Miami. Our team can discuss design possibilities to align with your specific style and requirements.
Can I purchase a used shipping container in Miami, and what is the condition of these containers?
Yes, you can purchase a used storage container in Miami from Conexwest. Our used containers are typically in good condition, structurally sound, and suitable for various storage or transportation needs. We thoroughly inspect and refurbish containers as needed to ensure they meet quality standards before making them available for sale.