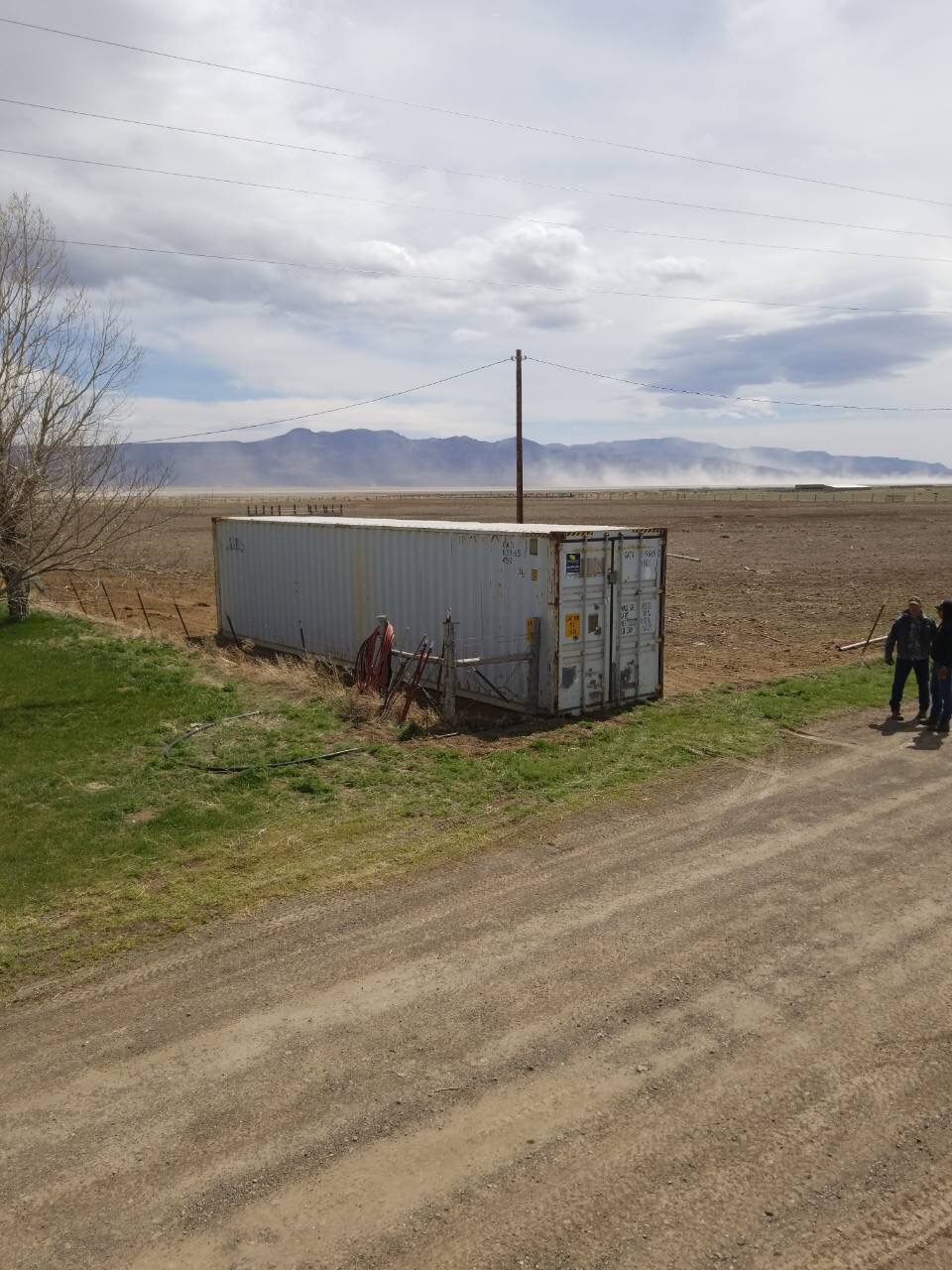 Buy Shipping Containers for Sale Louisville KY
Buy Shipping Containers for Sale Louisville KY
Affordable Shipping Containers for Sale in Louisville KY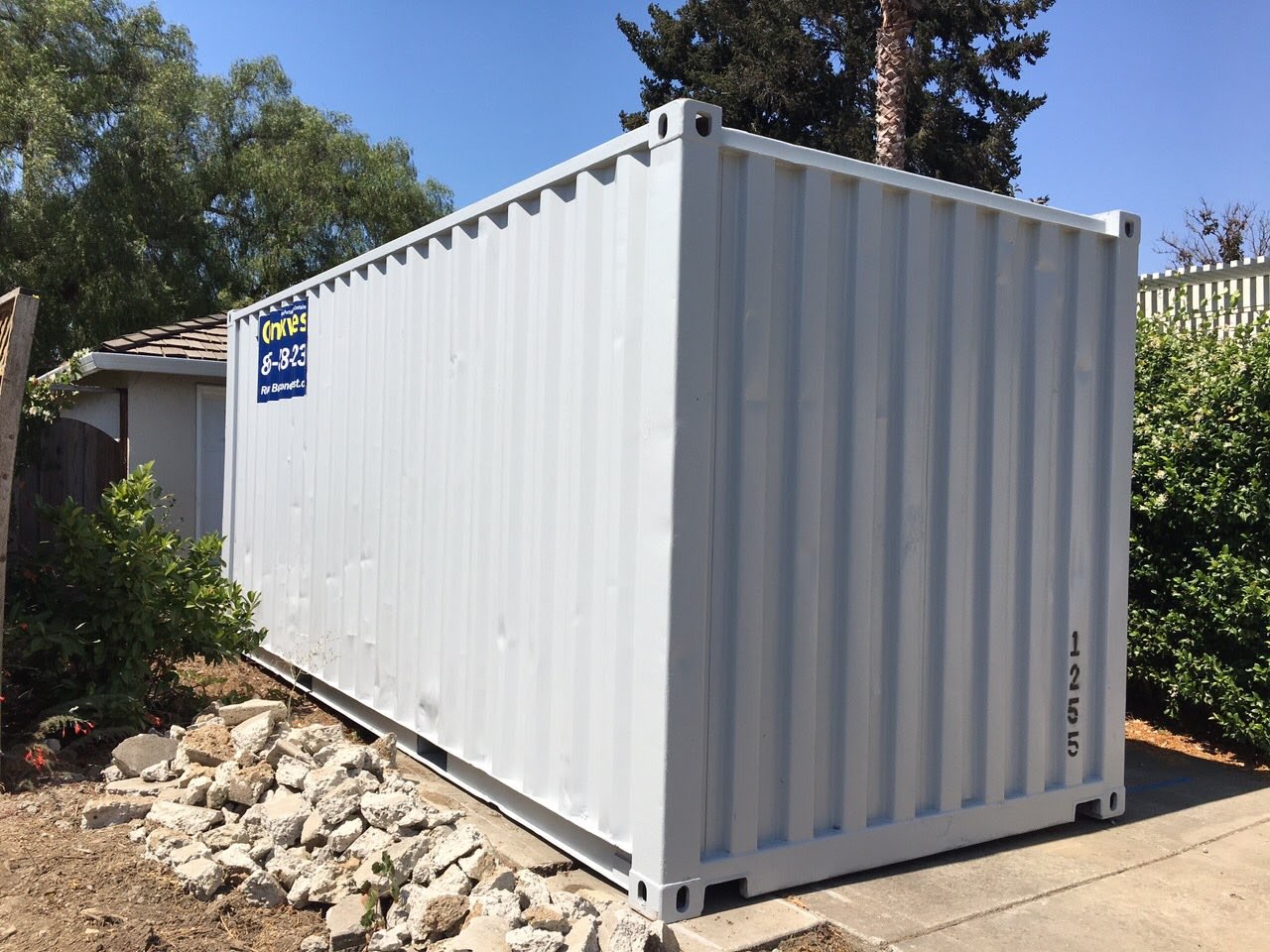 Conexwest offers shipping container services in Louisville, Kentucky. Conexwest is the one-stop solution for your storage container and shipping container needs.
Our diverse stock consists of new, refurbished, and used shipping containers for sale Louisville in various sizes, ranging from 10ft to 45ft.
You can order custom sizes such as 10ft and 30ft storage containers. Conexwest offers shipping container modifications that fit the specific needs of your container. We customize shipping containers for sale by adding:
windows
vents
roll-up doors, and more
Stop searching for shipping containers for sale in Louisville, KY! We have what you're searching for. We believe in providing up-front and transparent pricing to our customers. To receive a custom fabrication quote submit your details through our web form.
Shipping Container Fabrication Services in Louisville, Kentucky
Conexwest has dedicated shipping container fabrication shops in Louisville, Kentucky to ensure top-quality production for years of use. We staff full-time, highly-skilled technicians and craftsmen.
Our team receives continual training all year round on the latest container trends and technology. If you can imagine it, we can build it better.
Conexwest promises your shipping container is the highest quality. Our next-day delivery services may be available in your area.
Conexwest is a one-stop shop for not only the largest selection of shipping and storage containers for sale in Louisville (at our KY branch) but also for a comprehensive selection of fabrication services.
Louisville shipping containers are built to withstand the harsh conditions of ocean shipping, making them suitable for every environment. Customize and enhance your storage unit by adding:
We design for a large range of storage applications and can offer suggestions and examples from past projects that are just right for you. Extensive fabrications can transform your container into a branded trade show booth or restaurant by the sea.
Conexwest provides a secure chain of custody to ensure that your modification project is done correctly and promptly. The process is simple and quick so you can immediately put your container to use.
Portable Storage Containers for Sale in Louisville, Kentucky
When it comes to finding reliable and versatile portable storage solutions in Louisville, Kentucky, Conexwest has you covered.
Our extensive range of portable storage containers for sale provides individuals and businesses in Louisville with convenient and secure storage options tailored to their unique needs. Here's why our portable storage containers are the ideal choice:
Diverse Sizes: Conexwest offers a variety of container sizes, ranging from 10 feet to 45 feet, ensuring you find the perfect fit for your storage requirements. Whether you need a compact unit for personal use or a spacious container for commercial purposes, we have options to suit your needs.
New, Used, and Refurbished: We provide a diverse inventory that includes new, used, and refurbished containers. This variety allows you to choose the condition that best suits your budget and preferences.
Customization Options: Our skilled team can customize containers to meet your specific needs. Whether you require additional windows, vents, roll-up doors, or any other modifications, we can transform a standard container into a tailored storage solution.
Quality Assurance: Quality is our top priority. Conexwest maintains dedicated fabrication shops in Louisville to ensure the highest production standards. Our experienced technicians and craftsmen receive ongoing training in the latest container trends and technology.
Transparent Pricing: We believe in providing clear and upfront pricing to our customers. Our commitment to transparency ensures you receive competitive rates and exceptional value for your investment.
Prompt Delivery: We understand the importance of timely delivery. In select areas, we offer next-day delivery services, allowing you to access your portable storage container when you need it most.
Whether you're a homeowner seeking extra space, a business owner in need of shipping container homes in Louisville, or anyone with specific storage needs in that area, Conexwest is your trusted partner.
Our portable storage containers are designed to provide convenience, security, and flexibility for a wide range of applications. Explore our inventory and discover the perfect storage solution to meet your needs in Louisville, Kentucky.
Our Customers in Louisville, Kentucky
Our customers are 'your next-door neighbor' and small to big businesses! Customer satisfaction and product consistency are our top priorities.
Want to learn more about buying shipping containers? Here's our blog for the latest trends, knowledge, cool projects, and more.
Other Cities We Service in Kentucky
Conexwest is proud to provide a wide range of shipping containers and modification services to not only Louisville but also several other cities across Kentucky.
Whether you're in Charlestown, Mt. Washington, or Jeffersontown, we're here to meet your container needs.
Our commitment to quality, affordability, and customization extends to these communities, ensuring that residents and businesses throughout Kentucky have access to reliable storage and container solutions.
Discover how Conexwest can assist you in these cities with our top-notch shipping containers and services tailored to your requirements. Buy shipping containers for sale and modifications for these cities:
| | |
| --- | --- |
| Charlestown, KY | Mt Washington, KY |
| Shepherdsville, KY | Finchville, KY |
| La Grange, KY | Corydon, KY |
| Palmyra, KY | Jeffersontown, KY |
Popular Shipping Containers Uses in Louisville, Kentucky
In the heart of Louisville, Kentucky, shipping containers have found diverse and innovative applications that continue to shape the city's landscape.
Conexwest, a leading provider of steel shipping containers, has witnessed the evolution of container uses in this vibrant community.
Let's explore some of the popular and creative ways Louisville residents and businesses have harnessed the potential of a shipping container:
Storage Solutions: Shipping containers serve as secure and weatherproof storage units for homeowners, helping declutter living spaces and safeguard belongings.
Pop-Up Shops: Louisville's entrepreneurial spirit shines through as shipping containers are transformed into pop-up retail stores, offering unique shopping experiences.
Construction Sites: Builders and contractors in Louisville utilize containers for on-site storage of tools, equipment, and construction materials, streamlining operations.
Temporary Offices: Shipping containers provide affordable and adaptable temporary office spaces, supporting businesses during expansion or renovation projects.
Artistic Installations: Artists and creators in Louisville have repurposed containers into captivating art installations, adding an artistic flair to public spaces.
Cafes and Restaurants: The city's culinary scene thrives with container-based cafes and restaurants, offering patrons delicious meals in trendy and unconventional settings.
Urban Gardens: Louisville's green thumbs make use of containers for urban gardening, growing fresh produce in limited spaces.
Event Venues: Containers are ingeniously adapted into event venues for weddings, parties, and festivals, adding a unique touch to gatherings.
Home Additions: Forward-thinking homeowners in Louisville expand their living spaces with container-based home additions, blending modernity with sustainability.
Market Stalls: Local markets and fairs benefit from container-based market stalls, creating a vibrant marketplace atmosphere.
These popular shipping container uses in Louisville exemplify their versatility and adaptability. At Conexwest, we're proud to provide top-quality containers to support these creative endeavors and practical solutions that enrich the fabric of Louisville's community.
Whether you're looking for storage, workspace, or innovative project solutions, our shipping containers have you covered in Louisville, Kentucky.
Common Uses for Portable Storage Containers in Louisville, KY
Portable storage containers have become an essential solution for individuals and businesses in Louisville, Kentucky, offering convenience, security, and versatility.
Conexwest, your trusted shipping container provider, has witnessed the diverse and practical ways these containers are utilized in the Louisville community. Here are some of the common uses for portable storage containers in the area:
Residential Storage: Homeowners in Louisville rely on portable storage containers for decluttering and organizing their living spaces. Whether it's seasonal items, furniture, or personal belongings, these containers provide a convenient and secure storage solution right at home.
Commercial Storage: Businesses of all sizes benefit from portable storage containers for inventory management, equipment storage, and document archiving. They offer an affordable and flexible alternative to traditional warehouse space.
Construction Sites: Construction projects in Louisville often require on-site storage for tools, machinery, and building materials. Portable storage containers are a reliable choice, ensuring easy access to essential items while keeping them secure.
Retail and Pop-Up Shops: Entrepreneurs and retailers turn to portable containers to create pop-up shops and kiosks. These containers provide a unique and eye-catching retail space, ideal for attracting customers at events and high-traffic locations.
Temporary Office Space: Businesses in need of a temporary office container Louisville KY or additional workspaces find portable storage containers a cost-effective solution. They can be customized to include desks, electrical connections, and climate control.
Event Storage: Event planners and organizers use portable storage containers to store equipment, supplies, and event decor. They ensure that everything is organized and easily accessible for seamless event execution.
Renovation Projects: Home and business renovations often require relocating furniture and belongings. Portable storage containers offer a secure and on-site storage solution during the renovation process.
Seasonal Storage: Many Louisville residents use portable containers to store seasonal items such as holiday decorations, gardening equipment, and outdoor furniture, keeping them protected until they're needed again.
Inventory Overflow: Businesses experiencing fluctuations in inventory levels use portable storage containers to handle overflow efficiently. This ensures they can meet customer demands without the need for expensive warehouse space.
Emergency Preparedness: Louisville residents and organizations prepare for emergencies by storing essential supplies, equipment, and disaster relief materials in portable containers. These cargo containers can be quickly deployed in times of need.
Conexwest is proud to support the diverse needs of Louisville, Kentucky, by providing top-quality portable storage containers and customization options.
Whether you're looking for additional storage, workspace, or a creative solution, our containers are designed to meet your requirements with convenience and flexibility.
Shipping Container Delivery Services in Louisville, Kentucky
Conexwest transforms a basic service into a customer experience with on-demand storage unit delivery services for customers. We need to know things like door direction, and site contact, and that you have enough space for the truck to safely deliver the container.
Customers have scheduled deliveries to ensure consistency. At Conexwest, we have a dedicated team who helps our customers to plan better and operate smarter.
Emergency transportation services are available. Reduce your overall logistics costs and request our 3 - 7 day truck and trailer delivery move.
We believe in providing up-front and transparent pricing to our customers. To receive a delivery quote for a portable storage container Louisville KY, submit your delivery zip code and unit details through our web form.
For all deliveries, our dispatcher will call the site contact 24 hours in advance to confirm the 2-hour delivery window. On the day of delivery, the truck driver will call the site contact with a 30-minute delivery window. Terms & conditions apply to all deliveries.
Conditions for New, Used, and Refurbished Containers
NEW "One Trip" containers are shipped from Asia with a single container cargo load. These containers are referred to as "new" or in "like new" condition. New containers are ideal if appearance and longevity are top priorities.
USED shipping containers are certified for global transport based on the condition of the doors, floor, walls, and ceiling. Dents, rust, and corroded paint may be present. The used shipping container is leakproof.
REFURBISHED cargo-worthy containers are certified for global transport based on the condition of the doors, floor, walls, and ceiling. The unit has been sanded, all rust removed, and a new coat of primer and paint applied. The unit is leakproof.
Conexwest does not sell "As Is" or "Wind Water Tight" (WWT) due to the risk of structural integrity.
Warranty Coverage for Storage Containers in Louisville
Each storage container is durable, secure, and weatherproof. The Warranty Coverage Period for New ISO shipping containers is 10 years from the date of purchase from Conexwest.
The Warranty Coverage Period for Used Cargo Worthy ISO shipping containers is 5 years from the date of purchase from Conexwest. Unit leakproof guarantee included. If you're looking to buy used shipping containers for sale in Louisville fill out the form below.
Contact Your Kentucky Sales Rep!
Matthew Oswald
Office: (855) 878-5233
Direct: (502) 632-6357
Have questions about your storage system? "Hello! My name is Sharon DeChavez, your shipping and storage container expert here at Conexwest. I specialize in determining your container needs and finding a solution for you.
If you need help deciding between rent/own or need some help deciding what modifications will work for you, I can assist you with that.
The demand for containers has increased and I am excited to be a part of Conexwest, which will fulfill those requests. Please feel free to contact me with your container needs."
Would you like an all-inclusive price quote for storage containers in Louisville KY? Submit your unit details through our web form. We want your business. Let us compete with other quotes.
Our yard location: Louisville, KY 40219
FAQs About Louisville Shipping Containers
Where to buy shipping containers?
When searching for a shipping container in Louisville, Kentucky, Conexwest is your reliable source.
We offer a wide range of containers, including new, refurbished, or used containers, to cater to your specific needs. Our competitive pricing and commitment to quality make us the go-to choice for all your container needs in Louisville.
How much are shipping containers?
The cost of a shipping container in Louisville, Kentucky, can vary based on several factors, including the shipping container conditions (new or used containers), and any additional modifications you may require.
To obtain an accurate price quote tailored to your requirements, we recommend reaching out to Conexwest. We pride ourselves on offering transparent and competitive pricing to accommodate various budgets.
How do I prepare a shipping container for storage in Louisville?
Preparing a shipping container for storage in Louisville is a straightforward process. Start by thoroughly inspecting the container for any damage or wear, especially if it's used. Next, clean the interior to remove debris and residue, ensuring a suitable environment for your stored items.
Depending on what you plan to store, consider adding ventilation to prevent humidity buildup. Installing a secure locking system is essential for protecting your stored items. Lastly, position the container on a level surface to ensure stability and easy access.
How do I transport a shipping container in Louisville?
Transporting a shipping container in Louisville requires careful planning and the right equipment. First, choose a professional transport company experienced in handling shipping containers.
They should have the necessary vehicles and equipment to facilitate the move. Ensure the delivery site is accessible and level, removing any obstacles or debris that may hinder placement.
Coordinate the delivery schedule with the transport provider, and they will use specialized equipment, such as a tilt-bed trailer or crane, to position the container at your desired location.
Finally, secure the shipping container in its new location to prevent shifting or tipping during transport. Working with experienced professionals ensures a safe and efficient storage container transport process.