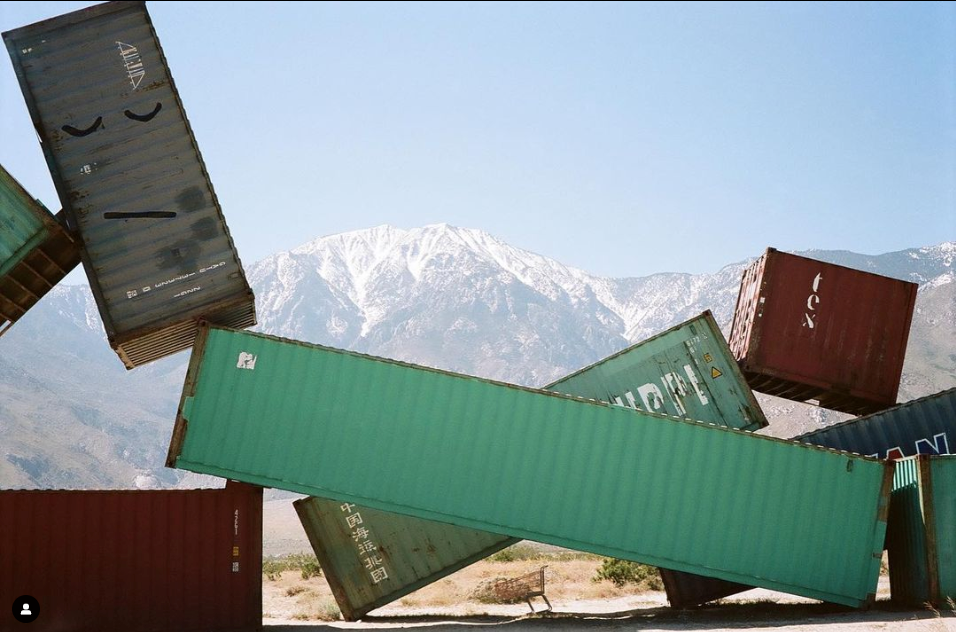 Cargo to Canvas - The Future of Shipping Container Art
Cargo to Canvas
Shipping containers are works of art. Bursting with colors and textures earned from weathering the elements and the time spent in direct sunlight.  In cities everywhere, these containers become inspiring murals for the community.  But over the years, more artists are thinking outside the box.
Artists are drawn to shipping containers for various reasons. They are big and built to last, which is ideal for an artist looking to leave their legacy. Used shipping containers are cheaper than new shipping containers so even "starving artists" can get their creative hands on them. Artists take full advantage of the shipping container's versatility by customizing them into sculptures, art installations, mobile studios, galleries and performance stages.
Shipping Container Sculptures
Creative minds alike are using shipping containers to deliver their artistic vision. Sculptors are giving refurbished shipping containers a new life by turning them into remarkable works of art!
Matt Johnson, a L.A. based artist, took cubism to a new level with his newest creation, "Sleeping Giant." Matt pieced together 12 colorful 20ft and 40ft shipping containers look like a sleeping metal giant in the middle of the desert. As if the train's cargo had come to life and laid out to bask in the sun . You can find his work on the way to Vegas from L.A. at Desert.X.
Shipping Container Installations
Artists are digging deep into their box of tricks by using shipping containers in their installations. This type of artwork is becoming more popular because artists can put them on a delivery truck and share the same amazing experiences with different audiences.
Crab Devil, a collective of talented artists, are leading this trend in Tampa, Florida. The Peninsularium will be a captivating journey full of sounds, lights, and mechanical elements made from 30 repurposed shipping containers. Stepping into each container is like walking inside the creative minds of each artist! Soon you will be able to see, touch, smell, hear and maybe taste their vision.
Shipping Container Art Studios
Some artists prefer "boxed thinking" and transforming shipping containers into art studios. Shipping containers make the perfect workshop. Artists can add glass sliding doors or a HVAC system, if they work with hazardous materials.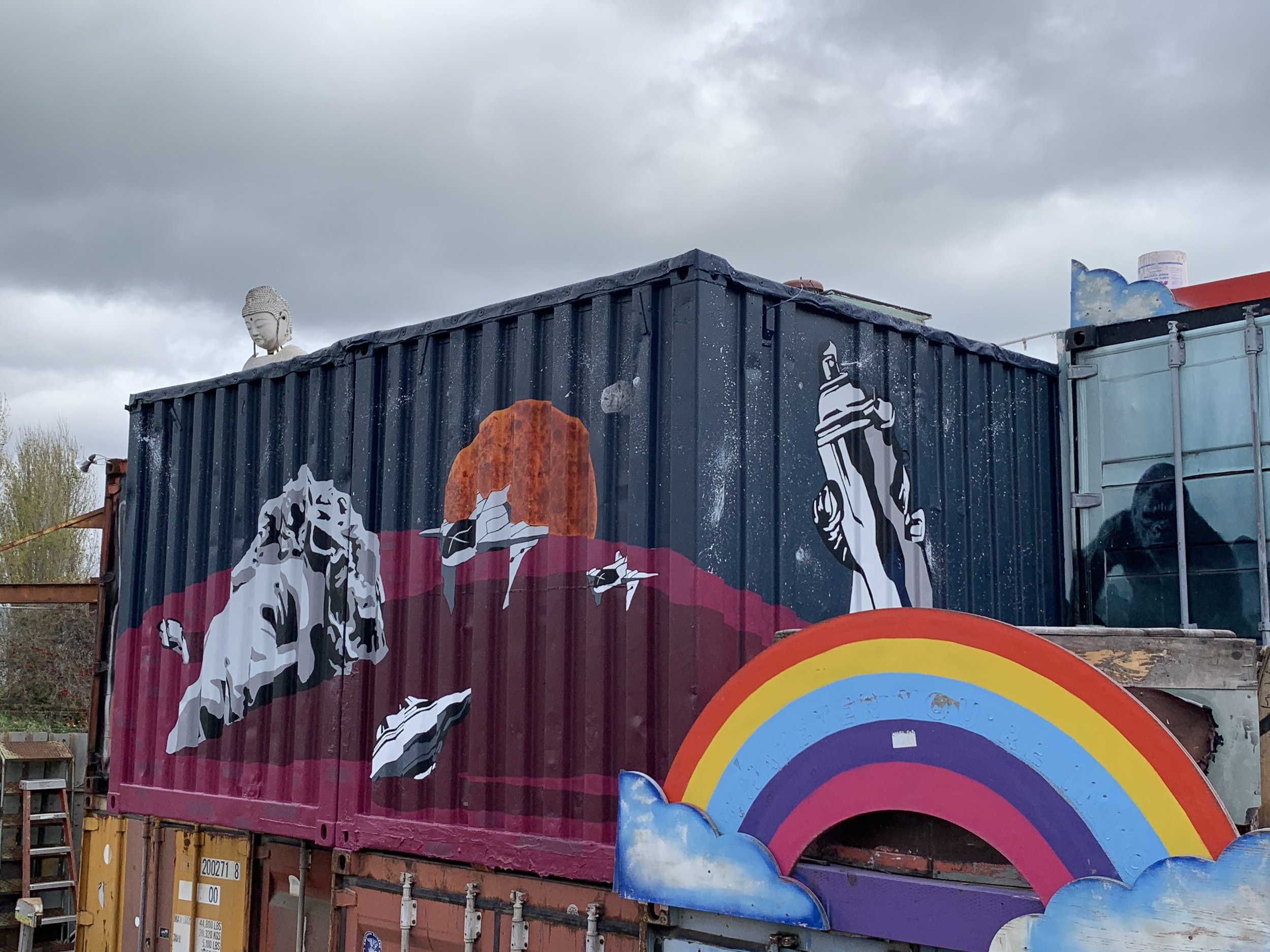 A pioneer of this movement is San Francisco's own, Charles Gadeken with The Box Shop. The Box Shop has over 50 shipping containers full of possibilities. Artists can rent containers and collaborate with other artists. It also comes with access to all the tools, equipment, and the space needed to make magic happen!
The Future of Shipping Container Art
The number of artists using shipping containers as a medium and workspace are piling up. As artists push the boundaries, we can look forward to more innovative and imaginative masterpieces crafted entirely from shipping containers.
If you feel inspired to incorporate shipping containers to your next art project, then check out our Conexbuilder. You don't have to leave everything to your imagination. We created this tool to make it easy to design the perfect shipping container workshop or gallery for visionaries like yourself. 
If you need help materializing your ideas, send the files over to Conexwest's expert fabrication team and they will take care of the rest. They will also deliver your next masterpiece wherever you want it in the U.S.
Artists are reimagining the possibilities of shipping containers and transforming them into priceless art. Whether it's a permanent installation in the middle of the desert or a multi-level art studio, the only limit is your imagination. If you're looking for a cheap, durable, versatile and eco-friendly medium for your next art project, then shipping containers check all the boxes.