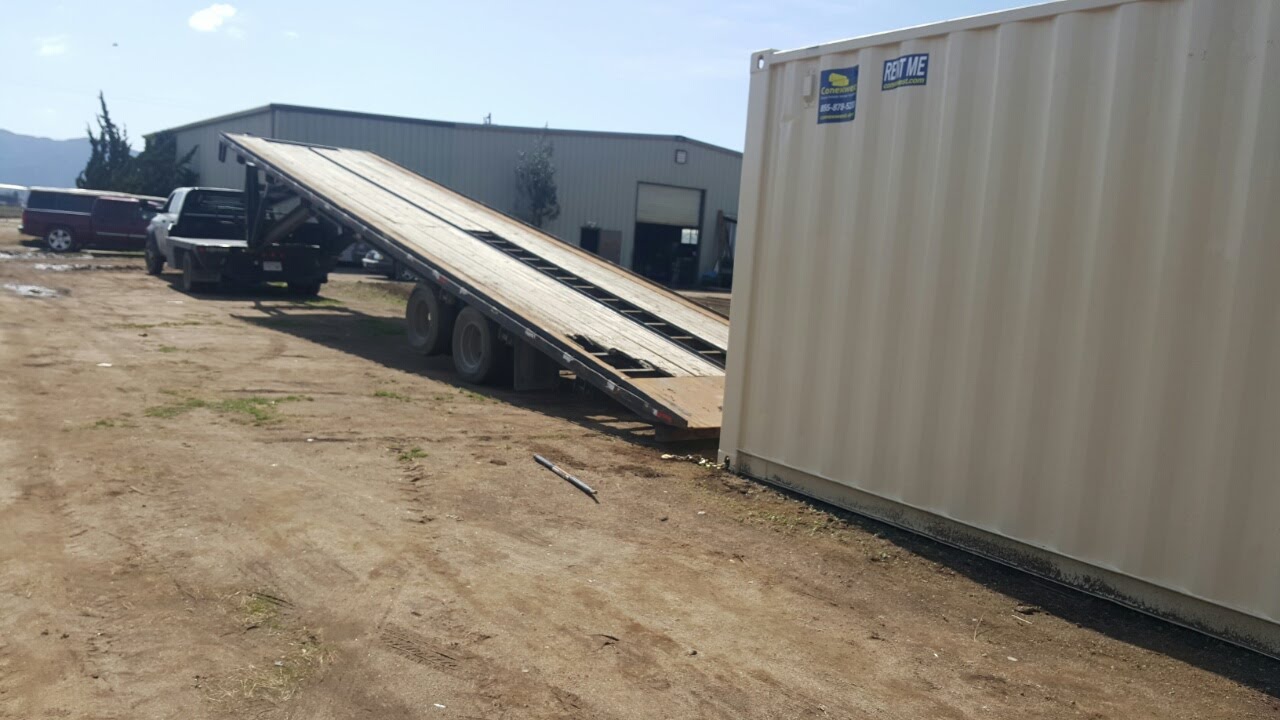 Buy Shipping Containers for Sale in Nashville
Buy shipping containers in NASHVILLE, TN
Explore Our Quality Shipping Containers for Sale Nashville TN
Conexwest offers shipping container services in Nashville, Tennessee. Conexwest is the one-stop solution for your storage container and shipping container needs.
Our diverse stock of shipping containers for sale in Nashville consists of new, used, and refurbished options in various sizes, ranging from 10ft to 45ft.
You can order custom sizes such as 10ft and 30ft storage containers. Conexwest offers shipping container modifications that fit the specific needs of your container.
We customize shipping containers in Nashville, Tennessee by adding:
windows
vents
roll-up doors, and more
We believe in providing up-front and transparent pricing to our customers. To receive a custom fabrication quote, submit your details through our web form.
Shipping Container Sales and Fabrication Services in Nashville TN
At Conexwest, we take pride in our specialized steel shipping container fabrication workshops located in the heart of Nashville, Tennessee.
Our primary aim is to guarantee the utmost quality in every container we produce, ensuring they stand the test of time. To achieve this, we employ a dedicated team of full-time, highly skilled technicians and craftsmen.
What sets us apart is our commitment to staying at the forefront of container technology and trends. We invest in continuous year-round training to ensure our team is well-versed in the latest advancements
. Conexwest is a one-stop shop for not only the largest selection of shipping and storage containers for sale but also for a comprehensive selection of fabrication services.
Shipping containers Nashville are built to withstand the harsh conditions of ocean shipping, making them suitable for every environment. Customize and enhance your storage unit by adding:
We design for a large range of storage applications and can offer suggestions and examples from past projects that are just right for you. Extensive fabrications can transform your container into a branded trade show booth or restaurant by the sea. Conexwest provides a secure chain of custody to ensure that your modification project is done correctly and promptly. The process is simple and quick so you can immediately put your container to use.
Our Customers in Nashville, Tennessee
At Conexwest, we've had the privilege of serving a wide range of customers right here in San Francisco. Our clientele spans from your friendly next-door neighbors to small startups and established businesses of all sizes.
Regardless of who we serve, our unwavering commitment to customer satisfaction and product consistency remains our top priority.
A Personal Touch for Everyone
We believe that every customer deserves personalized attention and solutions that meet their unique needs. Whether you're an individual looking for a storage solution or a business seeking container modifications, Conexwest has you covered.
Explore Our Blog for Valuable Insights
Curious about the world of shipping containers?
Our blog is the perfect place to delve into the latest trends, gain knowledge about container applications, and discover some truly remarkable projects. We're not just a container provider, we're a resource for information and inspiration.
A Community of Container Enthusiasts
Join our community of container enthusiasts in San Francisco and beyond. Whether you're considering a container purchase or simply interested in the world of shipping containers, we're here to educate and engage.
At Conexwest, we're not just about selling containers; we're about fostering a community of container enthusiasts who share our passion for innovation and creative applications.
Discover how Conexwest can cater to your unique container needs and be a part of our growing community.
Portable Storage Container Uses In Nashville TN
Nashville portable storage containers from Conexwest offer an array of versatile applications for both individuals and businesses alike. Here's a glimpse of how our containers can serve your needs:
On-Site Storage Solutions: Our containers are your go-to solution for on-site storage. Whether you're a construction company in need of tool storage or a homeowner requiring temporary storage during renovations, our containers provide secure and convenient options.
Moving and Relocation: Make your move hassle-free with our portable storage containers. They are ideal for safely transporting your belongings during a relocation. Load up your container, and we can transport it for you or store it until you're ready.
Retail Pop-Up Shops: Entrepreneurs and retailers can transform our containers into eye-catching pop-up shops. These versatile spaces can be customized to showcase your products or services at events, festivals, or high-traffic areas in Nashville.
Event Storage: For event organizers, our containers offer an excellent solution for storing event equipment, furniture, or supplies. Keep everything organized and accessible for seamless event setup and teardown.
Temporary Office Spaces: Need a mobile office in Nashville TN? Our containers can be converted into portable offices, providing a cost-effective and efficient solution for businesses in need of additional workspace.
Farm and Agricultural Storage: Farmers and agricultural businesses can rely on our containers for secure storage of equipment, feed, and other farming essentials. They're weatherproof and durable, ensuring your items stay protected.
Construction Storage Containers: Enhance your construction site with container amenities like break rooms, restrooms, or storage for tools and materials. Our containers are adaptable to meet various construction needs.
Mobile Workshops: Create your mobile workshop by customizing a container with workbenches, tools, and equipment. It's a practical choice for contractors and artisans in Nashville.
No matter the purpose, our portable storage containers are built to withstand the Tennessee climate and offer secure, flexible solutions tailored to your unique requirements. Discover how Conexwest can elevate your storage and workspace needs in Nashville.
We Deliver Storage Containers in Nashville and Beyond!
At Conexwest, our commitment to providing top-quality shipping containers and modification services extends far beyond our headquarters. We proudly serve a range of cities throughout the TN area, including Mt. Juliet, Brentwood, and Pasquo.
No matter where you are in the state, our dedication to quality, best prices, and customization remains unwavering.
Explore how Conexwest can meet your container needs in these communities and experience the convenience and reliability of our products and services. Buy shipping containers for sale and modifications for these cities:
| | |
| --- | --- |
| Mt Juliet, TN | Brentwood, TN |
| Pasquo, TN | Goodlettsville, TN |
| Laguardo, TN | Lebanon, TN |
| Murfreesboro, TN | Franklin, TN |
Shipping Container Delivery and Sales Services in Nashville, Tennessee
Conexwest transforms a basic service into a customer experience with on-demand storage unit delivery services for customers. We need to know things like door direction, site contact, and that you have enough space for the truck to safely deliver the container.
Customers have scheduled deliveries to ensure consistency. At Conexwest, we have a dedicated team who helps our customers to plan better and operate smarter. Emergency transportation services are available. Reduce your overall logistics costs and request our 3 - 7 day truck and trailer delivery move.
We believe in providing up-front and transparent pricing to our customers. To receive a delivery quote, submit your delivery zip code and unit details through our web form.
For all deliveries, our dispatcher will call the site contact 24 hours in advance to confirm the 2-hour delivery window. On the day of delivery, the truck driver will call the site contact with a 30-minute delivery window. Terms & conditions apply to all deliveries.
Conditions for New, Used, and Refurbished Cargo Containers
When it comes to shipping containers in Nashville, it's important to understand your choices. We offer three main categories to cater to your specific needs.
"One Trip" Storage Containers: A Fresh Start
Our "One Trip" containers have made a single journey from Asia, arriving in pristine condition. They are essentially brand new, ensuring both a polished appearance and long-term durability. If you prioritize both looks and longevity, these containers are an excellent choice.
Used Cargo-Worthy Storage Containers: Trust in Quality
Our used shipping containers are certified for global transport, with their condition evaluated based on door, floor, wall, and ceiling quality. While they may show some signs of wear like dents, rust, or faded paint, rest assured that they are leak-proof and reliable for your storage needs.
Refurbished Cargo-Worthy Storage Containers: Renewed for Excellence
For those seeking a blend of affordability and quality, our refurbished cargo-worthy containers fit the bill. These units undergo a transformation, with thorough sanding, rust removal, and a fresh coat of primer and paint applied. They are certified for global transport, ensuring leak-proof performance.
At Conexwest, we prioritize your safety and satisfaction, which is why we do not sell containers labeled as "As Is" or "Wind Water Tight" (WWT), as they may pose structural integrity risks. Your peace of mind matters to us, and we're here to guide you toward the best storage container choice for your needs.
Our Warranty Coverage for New and Used ISO Containers
When you choose a storage container from Conexwest, you're choosing durability, security, and weather resistance. We stand by the quality of our products, and that's why we offer warranty coverage.
New Shipping Containers: 10-Year Protection
Our brand-new ISO shipping containers come with a 10-year warranty from the date of purchase. This warranty covers you against defects and ensures your investment is protected. Plus, we include a leakproof guarantee for added peace of mind.
Used Shipping Containers: 5-Year Confidence
Even our used shipping containers come with a substantial 5-year warranty, starting from the date of purchase.
We believe in the reliability of steel storage containers, and this warranty reflects our commitment to your satisfaction. The leakproof guarantee is part of the package, so you can trust the performance of your used shipping container.
Quality Assurance Throughout
If your cargo container experiences any issues due to improper material or workmanship during the warranty period, under normal use and maintenance, Conexwest has you covered.
We'll either repair the problem using new or refurbished replacement parts or replace the affected units or parts at no charge to you.
At Conexwest, your satisfaction and confidence in our containers are paramount. We back our steel storage containers with these warranties to ensure you have a reliable and worry-free experience with our storage solutions.
Contact a Sales Rep In Nashville, Tennessee
Sharon DeChavez
Office: (855) 878-5233
Direct: (502) 632-6357
Have questions about your storage system? "Hello! My name is Sharon DeChavez, your shipping and storage container expert here at Conexwest. I specialize in determining your container needs and finding a solution for you.
If you need help deciding between rent/own, or what modifications will work for you, I can assist with that. The demand for containers has increased and I am excited to be a part of Conexwest. Please feel free to contact me with your container needs."
Would you like an all-inclusive price quote? Submit your unit details through our web form. We want your business. Buy shipping containers from Conexwest and see the difference yourself!
Our yard location: Cookeville, TN 38506
FAQs About Shipping Containers in Nashville
How much does a shipping container cost in Nashville?
Shipping container prices in Nashville can vary widely depending on factors like size, condition, and customization. Generally, you can expect to pay between $2,000 and $5,000 for a standard container.
New containers are more expensive, while used or refurbished ones offer budget-friendly options. Custom modifications, such as windows or doors, may increase the cost. For an accurate quote tailored to your needs, it's best to contact Conexwest directly.
How do I prepare a shipping container for storage in Nashville?
To prepare a shipping container for storage in Nashville effectively, start by cleaning it thoroughly and inspecting it for damage.
Adequate ventilation is essential to prevent moisture buildup, so consider adding vents. Enhance security with robust locks or additional measures. To combat moisture-related issues, use moisture-absorbing materials or a dehumidifier.
How do I transport a shipping container in Nashville?
Transporting a shipping container in Nashville involves choosing a reputable transporter experienced in container handling. Ensure your delivery site is accessible and level.
Specialized trucks with tilt beds or cranes are used for unloading and positioning the container at your desired location. Secure the container properly after delivery to prevent movement.