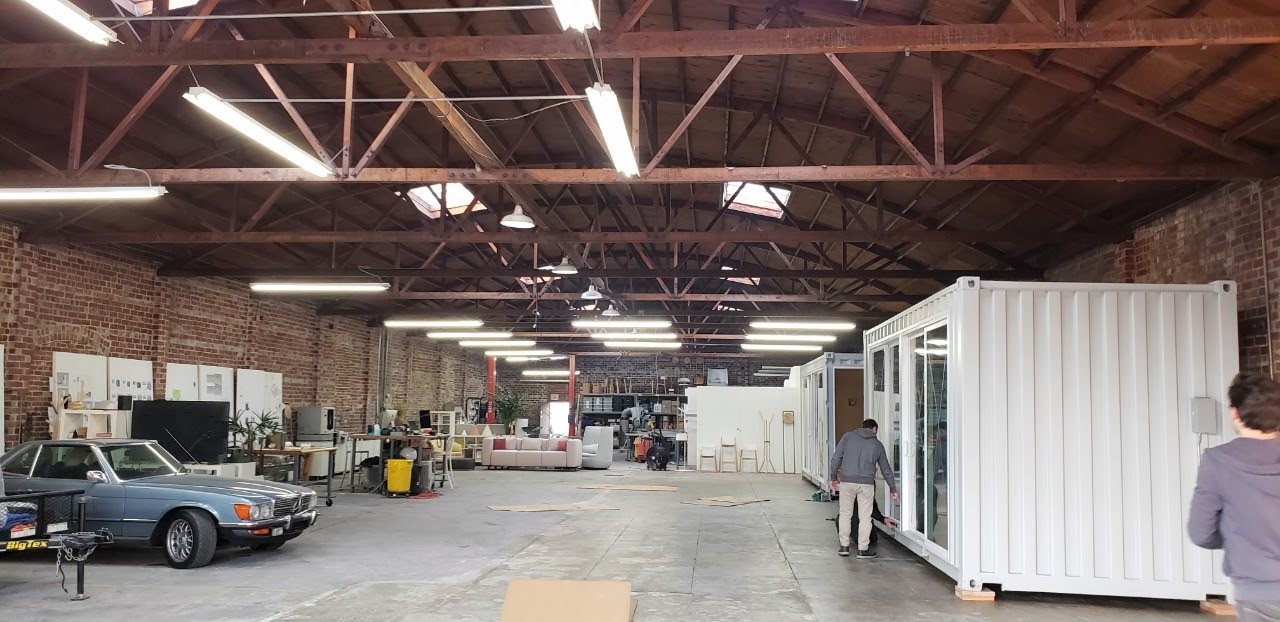 Shipping Container Workshop Plans
Shipping Container Workshop Plans
For a long time, shipping containers were primarily used for transporting cargo. But as housing and real estate prices kept increasing, some started to recognize the benefits of having an affordable, eco-friendly, and very versatile option for designing a home or even a shipping container workshop.
But how can you turn a regular shipping container into a workshop that will serve you for years to come?
Let's find out below.
Workshop Floor Plan Options
When developing your container workshop, you may be wondering – what are the options that you can choose from and how much customization is possible?
Well, the answer is that there's almost no limit to the types of customizations that you can use when approaching shipping container workshop design. This is the reason why so many individuals and businesses have chosen to convert regular shipping containers into workspaces such as offices or workshops.
For starters, even though a lot of the shipping containers do not contain ventilation systems, that's very easy to fix during the container fabrication process. You can add vents that will provide constant ventilation for your office, ensuring that the air inside is fresh and clean.
The options for electricity are extensive as well.
You can not only have the container wired to have electrical sockets in useful places but you can even use solar panels to provide more independence to your container and fully sustain your workshop for at least part of the time that you're using it.
And since one of the key areas of any useful shipping container workshop is the shelving and work surfaces, Conexwest offers a range of options for conveniently storing your tools and equipment, as well as tables and other surfaces that can be customized according to the type of work that you plan on doing.
When designing shipping container workshops you can either opt for a beautiful-looking laminate flooring or, if you need a sturdier option, go with epoxy or even steel floors that can withstand almost anything.
Finally, if you plan on storing expensive equipment in your workshop, you can also add extensive security options to your shipping container workshop plans so that your container is almost impenetrable.
The Conexbuilder
When thinking of turning a container into a workshop, the first thing that you need is a cargo container workshop plan that lays out all the specific solutions and features that you need to have implemented.
Now, for many people that don't have a lot of experience with shipping container design and fabrication, this can seem like a daunting task – not knowing what's possible and not being able to see how it would look can make a lot of people hesitant about moving forward with the project altogether.
Luckily, you don't have to use pen and paper or leave everything to your imagination – Conexwest has developed a tool that allows you to create beautiful visualizations quickly that will feature all the details that you want in your shipping container workshop.
With the help of the Conexbuilder, you can map out every detail in 3D and see your vision in action before moving forward. Check out the tool here:
https://www.conexwest.com/conexbuilder
Whether you want to experiment with different storage container workshop options or see how different details fit together, you can mix and match ideas in mere seconds and come up with a working plan that you can then use as a basis for your entire project.
View the Gallery
When creating your plan, you may want to look at previous successful projects to get ideas and draw inspiration for the shipping container workshop of your dreams.
That's where the Conexwest gallery of previous projects can be so helpful:
https://www.conexwest.com/gallery
By exploring some of the most successful projects that have been built, you can see what's possible and find out how different solutions look in action so that once you make your own plan, you're absolutely sure that the decisions that you make are going to produce the results that you want.
Plan for a Purpose
By now, you probably have plenty of ideas about the possible ways to proceed with your shipping container workshop project.
However, even though there are certainly a lot of great features you could implement, it would be a mistake to add them just because they look good in other projects.
In fact, the most crucial part of the process is figuring out the specific purpose behind your container workshop. You need to ask yourself what will you be doing in this container, as that will guide every single decision that you make moving forward.
Your main goal should be to make your work as easy as convenient as possible, and believe it or not, some of the features you might be considering could actually be working against that goal.
Conexwest
In order to make sure that your shipping container workshop comes out exactly as you want it to, you need to not only have a solid plan but also choose a service provider who can make it happen.
At Conexwest, we have years of experience in turning the vision of our clients into reality. Get started today and browse our selection of the best shipping containers for sale to find your starting point.
If you have any questions, give us a call at 855- 878-5233x1 or fill out our contact form and we'll provide a quote for your project today!