Is Paintball Coming to Treasure Island?
Is Paintball Coming to Treasure Island?
The Future of Treasure Island: An 80-Year-Dream Is About to Unfold.
Treasure Island is one of the San Francisco Bay Area's most beautiful hidden gems. It's also going through some big changes. There's room for new  businesses to move in.
Located between San Francisco and Oakland, Treasure Island is the perfect place to escape city life. But as a recent Business Insider article points out, "You can live your entire life in San Francisco on Treasure Island and never set foot there."
That's because Treasure Island is still undeveloped.
 
The History of Treasure Island.
Treasure Island has a unique origin story. Man-made, its original purpose was to become a second airport for the City and County of San Francisco. Construction of the Island began in February 1936 and commenced in January 1939.
With war looming, plans changed. In 1941, San Francisco leased this land to the United States government. Treasure Island became a base for the United States Navy. The military used the island to manage equipment, process soldiers, offer training, clean boats, and provide psychiatric services.
The United States government held on to the island for 5 more decades. In 1997, Treasure Island's military operations shut down. But the process of handing Treasure Island back to San Francisco has been challenging. Cleanups haven't gone according to plan.
It was up to the United States Navy to undo environmental damage. The government spent the next 10 years removing industrial toxins and sludge. Efforts focused on one land parcel at a time. The process is taking time.
There are currently more abandoned buildings than occupied ones. But Treasure Island is still desirable. Cleanup progress has been steady.  In 2012, a supermarket moved in. More than 2,500 people call the island home. San Francisco also announced a major redevelopment project.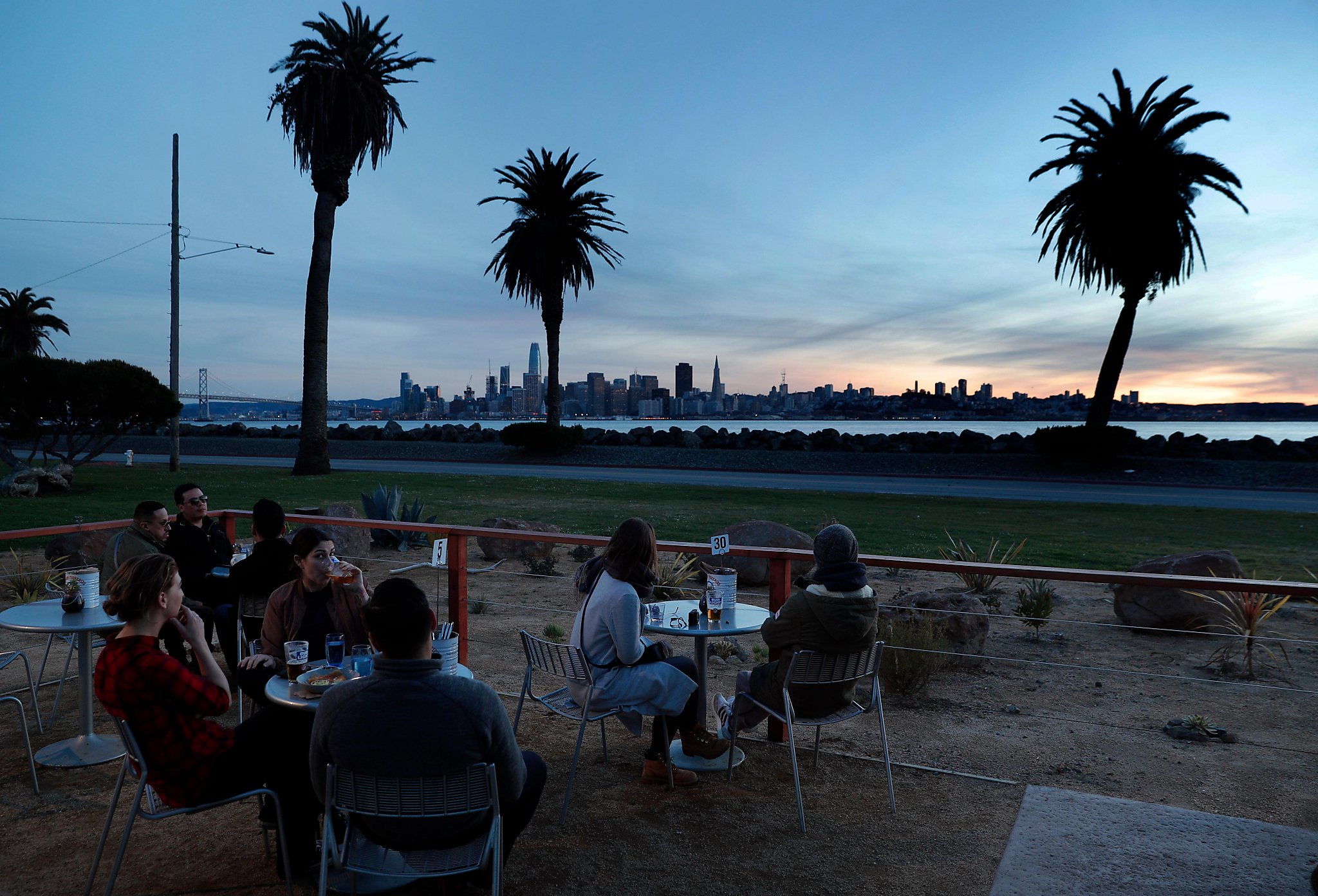 As Liz Zarka writes for the Bold Italic:
Developers have been eyeing the island for years

Efforts stalled due to statewide rollbacks in redevelopment funding and lawsuits

As of 2019, a multi-billion dollar redevelopment project has kicked off

The island will get $50M in public artwork, 8,000 new housing units, at least 3 hotels, and 140,000 square feet of new retail and commercial space.
The new Treasure Island is a solution to San Francisco's biggest challenge: the need for more land. The goal of the redevelopment project is to prioritize pedestrians, cyclists, and other sustainable transit. There will be 300 acres devoted to parklands, wetlands, recreational sites, trails, and native habitat.
You can learn more about the redevelopment project here. Imagine the end result: a new smart neighborhood for San Francisco.
If you're thinking about using shipping containers for your Treasure Island Project, there are a few more resources that will help:
Conexbuilder, a 3D modeler that can help you get your idea into a basic plan.

This resource to help you decide whether to rent or buy your shipping container.
Imagine what a paintball park could do for the local economy. It would:
Bring companies and parties to Treasure Island

Support the local community with a unique park

Give San Franciscans and tourists something new and fun to do
For the last 12 years, Treasure Island has already been home to the popular Treasure Island Music Festival. Locals love it and enjoy traveling the short distance to escape the city for a day on the Bay. Treasure Island is a great place for paintball.
If we're going to do it, our founding team needs your input. What would you like to see on the obstacle course? What events would you host? How often would you want to participate or host events?
Give us ideas from your wishlist. We're looking for all the excuses in the world to get this built.