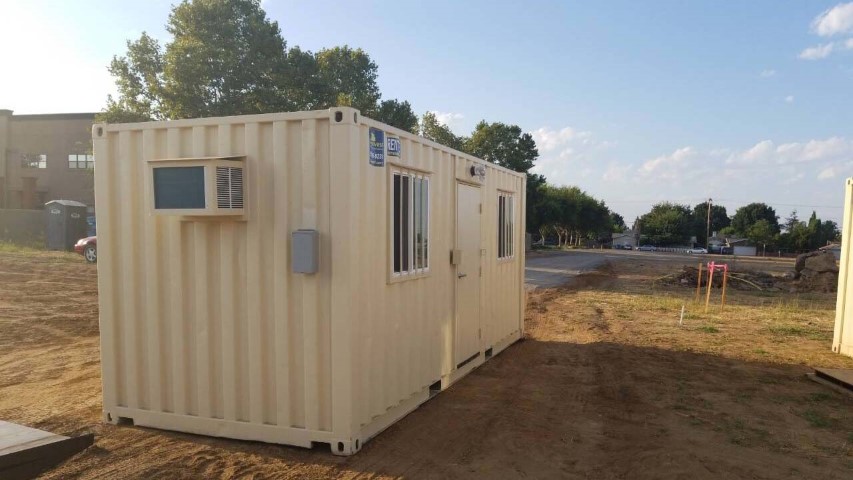 The Green Alternative: a Cargo Container Jobsite Office.
The Green Alternative: a Cargo Container Jobsite Office.
Need a mobile office to manage your team, logistics and operations for your next project? As a contractor, you have many options for next job site. You can choose to share space in your client's office, use the traditional trailer or the greener alternative shipping container office.
Sure sharing a space with your client is probably the most cost friendly option but it might not be the best long-term strategy. Having your own space is invaluable where your team can freely collaborate without the distractions will have a better ROI.
So which option should you choose for your mobile headquarters? A trailer is an obvious choice for years now but it's important to remember all the hidden costs that come with buying or renting a trailer.
You could be shelling out anywhere between $20,000 to $45,000 if you decide to buy one.

After years of using your trailer, what will you do with it? Will you be able to use it again? Can you resell it back in the market? Is there a huge demand for it? These are some of the questions you need to consider when making your decision.
After your project is over what will you do with your office trailer? Can you sell it back close to what you paid for it? Will it retain it's value if you decide to keep it for a few more years? Consider these points when you're thinking about going the trailer route.
You've probably seen the increase of shipping container homes, stores, and restaurants. What gives? Well, small businesses and everyday people figured out that shipping containers are comparatively cheaper than trailers and other alternatives. You can jump on the shipping container wagon too.
Shipping Container, a no Brainer.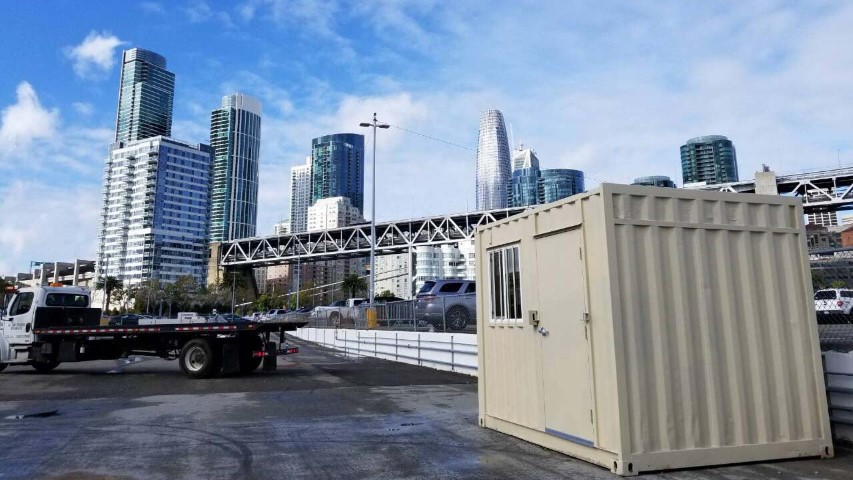 The shipping industry continues to grow which will result in more cargo containers in the market. After a few trips around the world, the same barely used container can be repurposed with ease.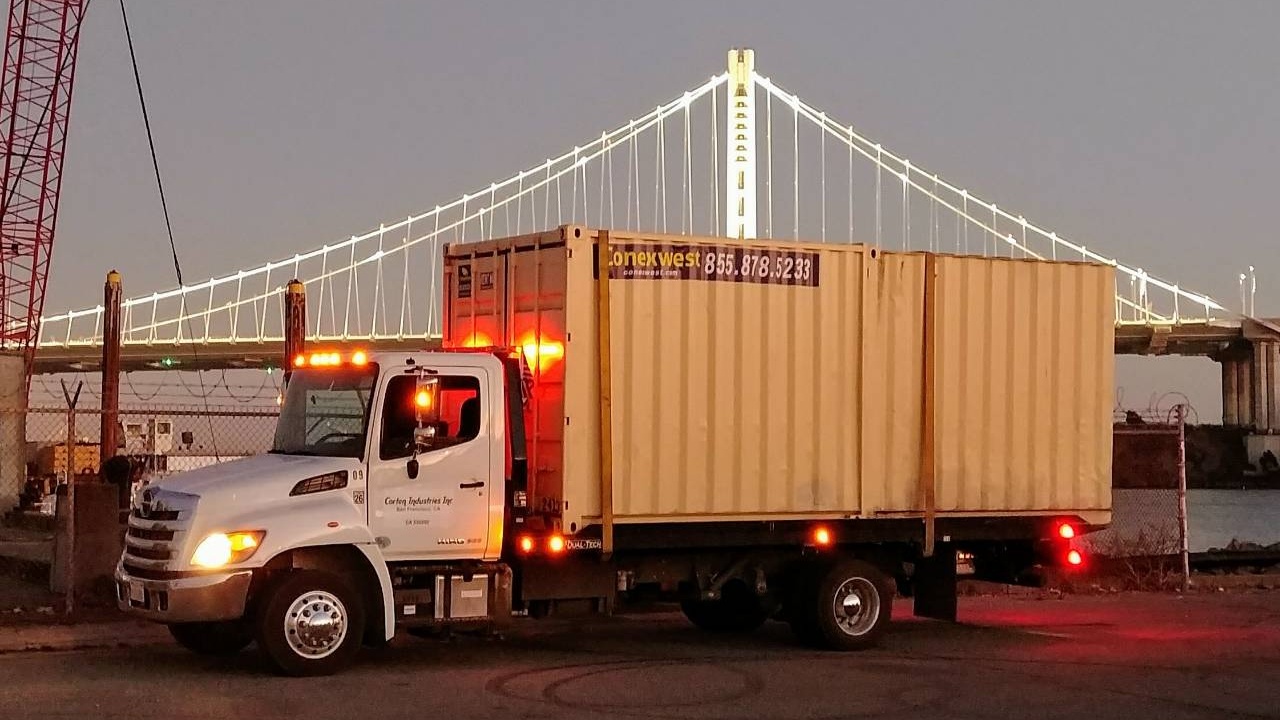 Have you ever thought about using a shipping container for something other than transporting goods or storing your equipment? That's thinking outside of the conex box. Here are a few points to consider:
They have a long life span (decades) and are fully customizable.

You can choose fabrications based on your needs, including double doors, windows, fans, and HVAC systems.

If you buy a used shipping container, you can refurbish it. That means, you can smoothen out dents, customize the paint color, add water-sealant, and more.

You can get one built and delivered fast to your job site, customized for the space that you need.

You can create a great visitor and worker experience.

You can easily move your office container to your next job site.

You can use a shipping container to build any business that you want.
 
Stay ahead of the sustainability trend and make your next office out of a used shipping container. Imagine seeing the excitement from your clients when you invite them over to your office. 
Incorporating Green Infrastructure.
Check with your state and local government to see if they offer tax credits for eco-friendly builders. 
Our pro-tips to help you in your journey to sustainability:
Install water saving plumbing fixtures when you install a bathroom and kitchen. 

Install solar panels on your rooftop. You may end up with a $0 energy bill, along with tax deductions for your initial investment in hardware. Like shipping containers, solar panels will pay for itself in the long run.

Put some solar panels on your roof. You might not even have to pay anything for your energy bill. Plus, you might qualify to get a tax deduction for the money you invested on the solar panels.

Install windows so that you can keep your electricity bill low on top of your solar panel savings. 

Install good ventilation and insulation to keep the indoor temperature consistent and save on HVAC costs.

Run energy-efficient appliances to dig deeper in those savings.
Basically, the benefits of turning your standard cargo container into a smart-building are too good to pass up.  You could have a state-of-the-art office without dealing with realtors and inspectors.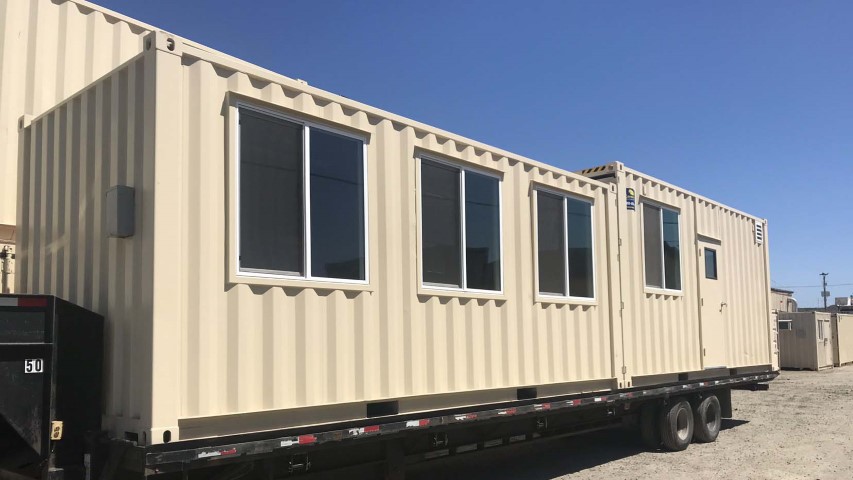 A Genius Investment. 
You never know where your next big project might be. You may need to relocate to a smaller space. Or you may also need a bigger shipping container office as your business grows.
 After upgrading your shipping container into a smart-building office, you may be able to sell it to make a profit because shipping containers holds its value over time. As the price of steel continue to rise, the longer you hold on to the shipping container the more valuable it gets. 
Small business owners contact us daily looking for a deal on prefabricated office spaces because they don't have the technical background to DIY. So there's a high chance of finding a buyer whenever you need to sell your mobile shipping container office.
Play in the Sandbox.
We're proud of having a large impressive collection of budget-friendly both new and used shipping containers. Our used shipping containers have been retired by cargo transport companies but they still have a lot of mileage left in them. If you want a new or "one-trip," shipping containers that have only taken a one way delivery in the US, we have them at a great price too. We also offer the best shipping container fabrication service to help you get your project off the ground.
Bring your ideas to life with our 3D builder. We made it easier for people to visualize what they want to build without needing to have the engineering background. Simply drag and drop what you would like to see in your container and we will take care of the rest.
Select any size or modification that you'll like. Save, reload, and print your configurations. Get building faster, with ease. Together, we can get your project off the ground.