Cargo Container Modifications: Our Unique Approach.
Learn About Our Container Modifications
Cargo Container Modifications: Our Unique Approach
When it comes to purchasing or renting a shipping container, there's a lot of potential risk involved. One of the biggest challenges is that units come in varying qualities and standards. The reason? Shipping containers are designed, built, and sold for the purpose of transporting goods around the world.
The shipping container industry, as a result, can feel like the wild west. You don't know where a shipping container has been before you buy or rent it. Sometimes, water damage, wear, and tear are difficult to identify. Not even the shipping lines or manufacturer may know the condition of their units.
There's a lot of uncertainty in the market for shipping containers. Conexwest has built its business on learning this market in-and-out. Our business model is that we make money when we save our customers time. We know how to source products. We have straightforward fabrication processes.
We want to tell this story, to explain why Conexwest is a valuable partner. We are the fabrication center so all modifications, product design and sourcing, delivery, and potential repairs are done in house under one roof.
Here's what happens before the product ends up in your possession.
We Do Extensive Research
We work with a network of shipping lines, manufacturers, associations, and other groups to find our inventory. We study exactly where to find the best products. We have strong relationships and a high degree of trust with the companies that give us cargo containers. We are careful about knowing exactly where each unit comes from. That way, there's no risk of running into problems.
We know what our market wants, and we know how to find the right products. We've built our business on a strong foundation of research. Every company in the shipping container industry has its own processes and strong points.
We know how to find what you need, avoid potential problems, get your modifications done, and deliver the unit. You can be confident that you'll get a high-value product. Our team navigates the market, so you can be confident in what you're buying.
We Find the Best New and Used Shipping Containers
Shipping containers are valuable investments because they retain value and have long shelf lives. But often, it's tough to know what you're going to get. Containers that shipping lines discharge come in varying qualities. Some might even have water damage, which means that they are unusual.
Imagine going through the cumbersome and costly process of finding a shipping container and having it delivered to your home or work location. The last thing you want is to end up with a piece of junk metal that you can't use.
That's why Conexwest has high standards for every shipping container that it sources. We have a unique system for manufacturing, importing, and selling high-quality shipping containers. We have a strong understanding of our supply chain. We make sure that you're getting a great product, which is why Conexwest offers industry-leading five and ten year warranties.
If You Want a New Shipping Container
Conexwest nicknames these "one trip containers" because they make one freight trip. Customers can order these shipping containers to their specifications.
After this order, the shipping container gets manufactured in China. Once the shipping container is ready, it will transport freight to the United States. Once the freight gets unloaded, the cargo containers arrive at the Conexwest yard. We then transport the shipping container to the customer who ordered it.
This trip reduces international shipping fees. You can order what you need, and Conexwest will deliver it to your doorstep.
If You Want a Used Shipping Container
With used shipping containers, a big challenge is that you may not know what you're getting. Used containers come in a variety of conditions—all will have imperfections such as dents and some rust.
What's key, when you're buying a shipping container, is finding a unit that's in high quality condition. There's a lot of guesswork that Conexwest's sourcing methods prevent. For instance, we only source cargo-worthy containers. These units are structurally sound with functional doors. They are leak-proof and have a long potential service life. Conexwest gets these containers directly from shipping lines.
Conexwest offers full refurbishing services. Even if a used container has dents—or doesn't have the modifications you need—you can still make repairs and modifications. That's why it may be cost effective for you to get your shipping container used rather than new.
You can read more about the tradeoffs between new and used shipping containers, here.
If You Want a Habitable Unit
Shipping containers have become practical alternatives to mainstream real estate markets. The two biggest benefits are cost and versatility. With a plot of land, you can customize the structure that you need for a unit. The cost of a shipping unit means that you can design a business or home that is comfortable and meets your preferences.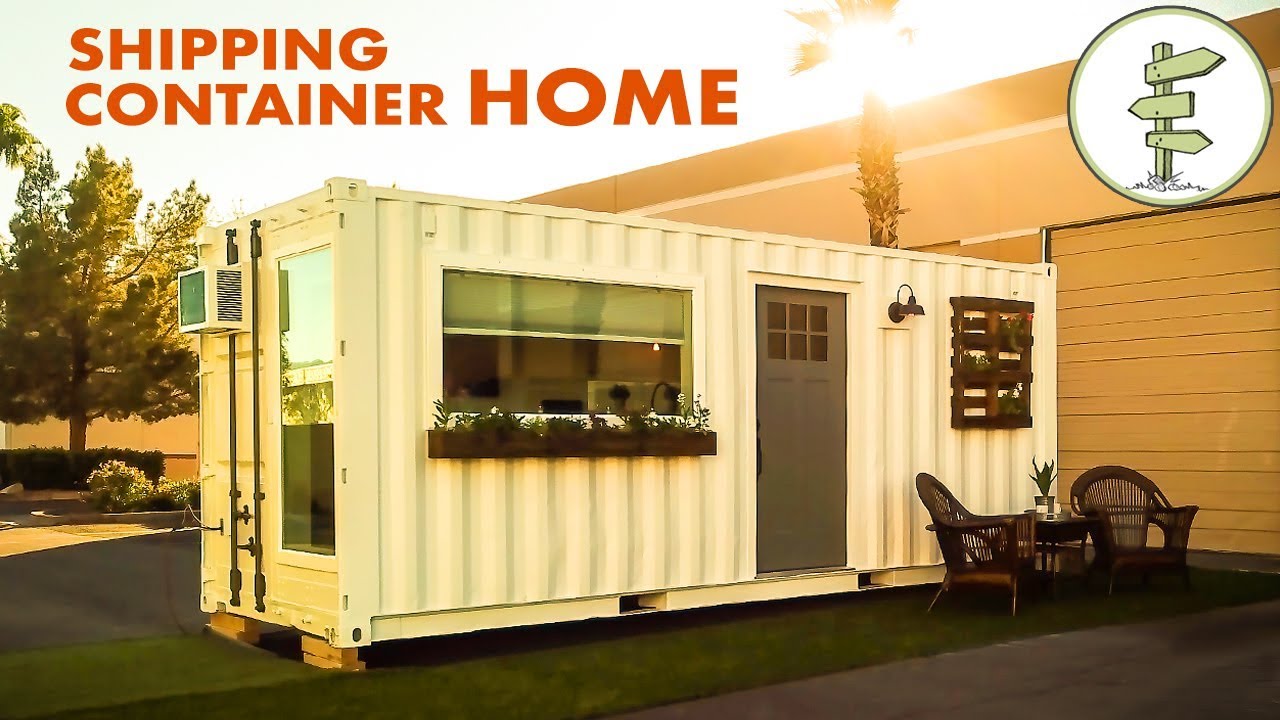 If you want a habitable unit, you'll need to make careful plans ahead of time. First you'll need to understand local zoning and safety laws. You'll also need to work with a contractor to make sure that your structure is safe. How resilient is it to natural disasters? Do you have the right insulation for your climate? Are rooms well-ventilated?
Before investing in your shipping container, you'll want to iron out these details before making a purchase. You can use tools like Conexwest's 3D modeler to get your concept on 'paper'. Browsing ideas on our YouTube channel may also be valuable.
Final Thoughts
We built the business that we've always wanted to, to exist in the shipping container industry. Having control over our supply chain means that we can promise a higher quality product—and build a high-integrity business. Know what's happening behind the scenes before doing business with us. We're always happy to share testimonials, take you on a tour of our San Francisco shipping yard, or answer questions about potential projects. We are here to help!