The Conexwest 3D Builder:

Visualize your container project now.
The Conexwest 3D Builder: Visualize your container project now
How to visualize your steel shipping container project.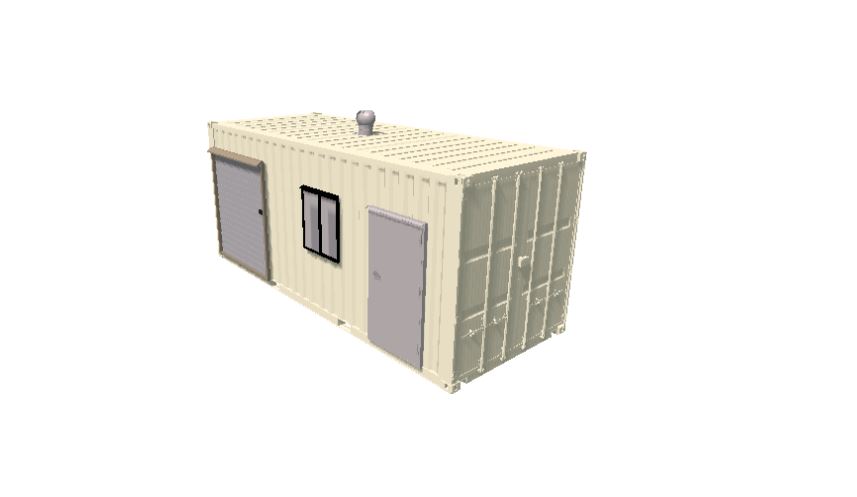 Are you an interior designer, architect, or hobbyist? Maybe you're looking for a new do-it-yourself home improvement project. Imagine, in less than a year, you could have the outdoor pool, bar, or guest house that you've always wanted. Steel shipping containers are rising in popularity. You can build almost anything. But there's a challenge that may stand in your way.
Most likely, you haven't had any structural design training. You've never built a structure from the ground up, so you may not know how to design one. Not to mention, you'll need permits from your city to get your project up and running. It's far too easy for the DIY community to give up. You may not have the tools of a professional architect. So what should you do?
Taking the first step is a fundamental part of the journey. Unleash your creativity and think outside the box. Shipping containers are a reliable, practical and customizable way to construct something amazing. Have you ever considered building a home out of one? In this blog post, you'll discover the potential of these containers and gain access to an invaluable resource to help bring your vision to life.
Steel shipping container project ideas.
Maybe you know what you want to build. Maybe you're not sure. No matter the case, a little bit of research can help you level-up your plans. Do you want an art studio, a home office, a guest suite, an outdoor bar, a movie screening theater, a garage, a man cave, a gym?
As one resource, Conexwest has created a gallery for steel shipping container project ideas. Here are some favorites form the collection:
Before you start brainstorming, remember that steel shipping containers are portable. You can transport them anywhere. Delivery is easy. Maybe you have extra land around your property. Maybe you want a vacation home. You can get what you need, delivered where you want it.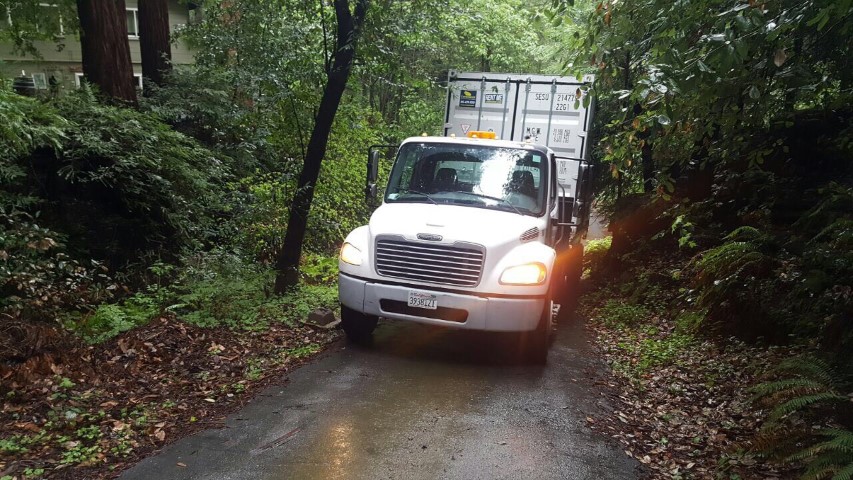 Do you have a big idea that you want to bring to life? Consider utilizing shipping containers as part of your vision. For instance, check out this fabulous outdoor restaurant. If you're dreaming of launching a business, a shipping container could be the key to making it happen. Think of how amazing it would be to not have to pay for rent when you own your own building that is compliant with safety regulations.
Ever dreamed of adding an extra bathroom to your property? Maybe you enjoy hosting parties and want to create an outdoor restroom for guests. Or perhaps you own a business and storefront that needs a bathroom.
Believe it or not, you can fabricate a shipping container with a complete ventilation and plumbing system. You can connect your structure to your sewer line. Take a look at the following design concepts, for ideas: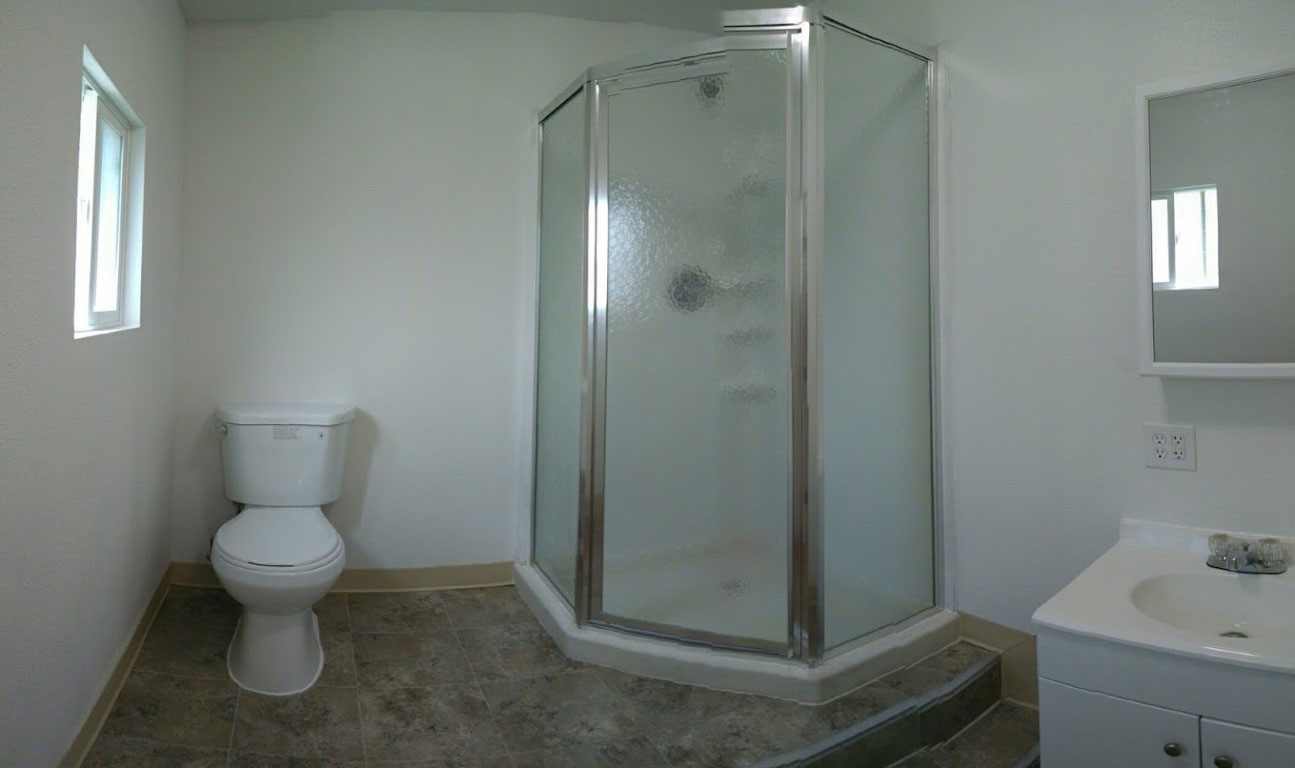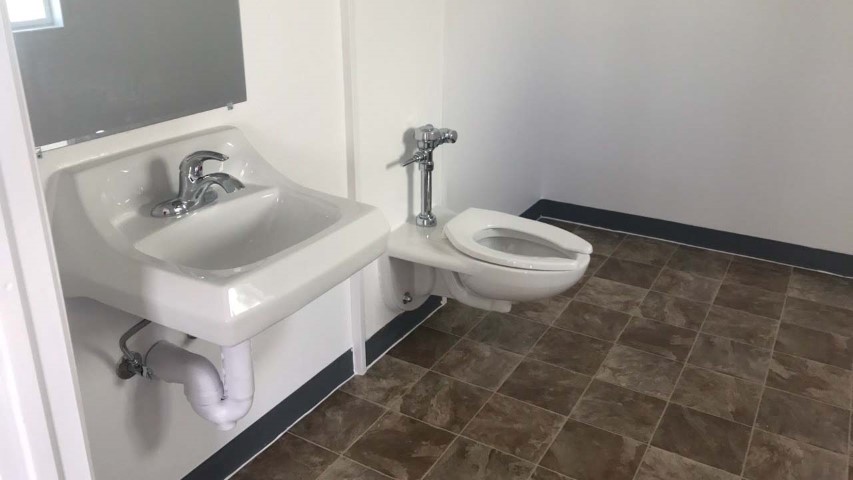 If you're looking for more project ideas, take a look at the Conexwest gallery. You can browse real-life projects ranging from storefronts to office spaces and basic storage: https://www.conexwest.com/gallery
You have your idea—now what?
You're ready to bring your idea to life. Now, it's time to get started. Before purchasing your shipping container, you'll need to:
Figure out what customizations you'd like to make

Determine how to bring your structure up to code

Ensure that your structure is safe and habitable for its purpose

Make sure that your structure is weather-proofed

Understand how to connect your structure to plumbing and electricity, safely
Unless you have a background in construction or structural engineering, you're going to need help. The first step to getting help means visualizing what you want.
At Conexwest, we've created a 3D builder that makes it easy for everyday people to create plans to share with strategic partners. It's a lot like what you see in the manufacturing world, where engineers can look at a bill of materials (BOM) — a list of the parts needed to make something — to get an idea of what is needed to make a product cost-effective and reliable. Our 3D builder makes this process more accessible and straightforward.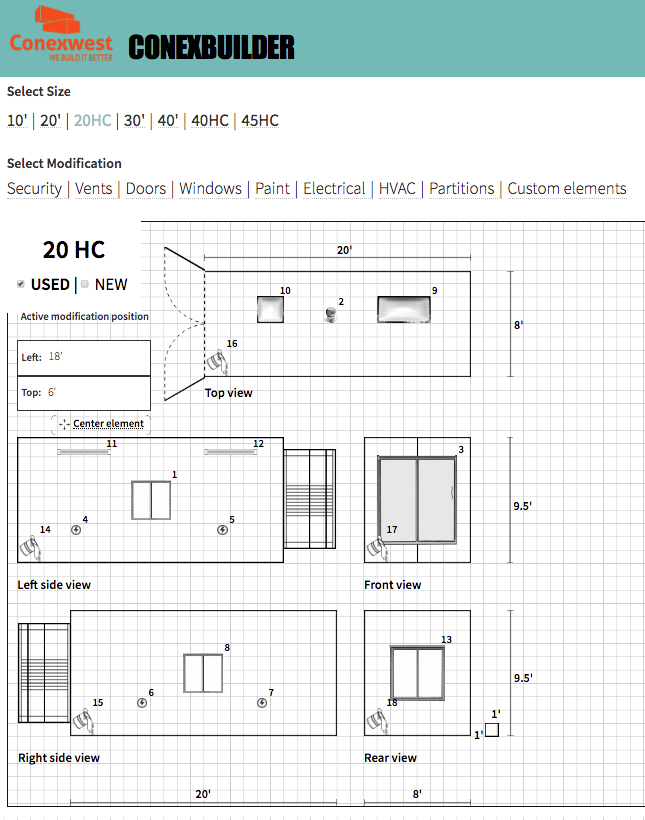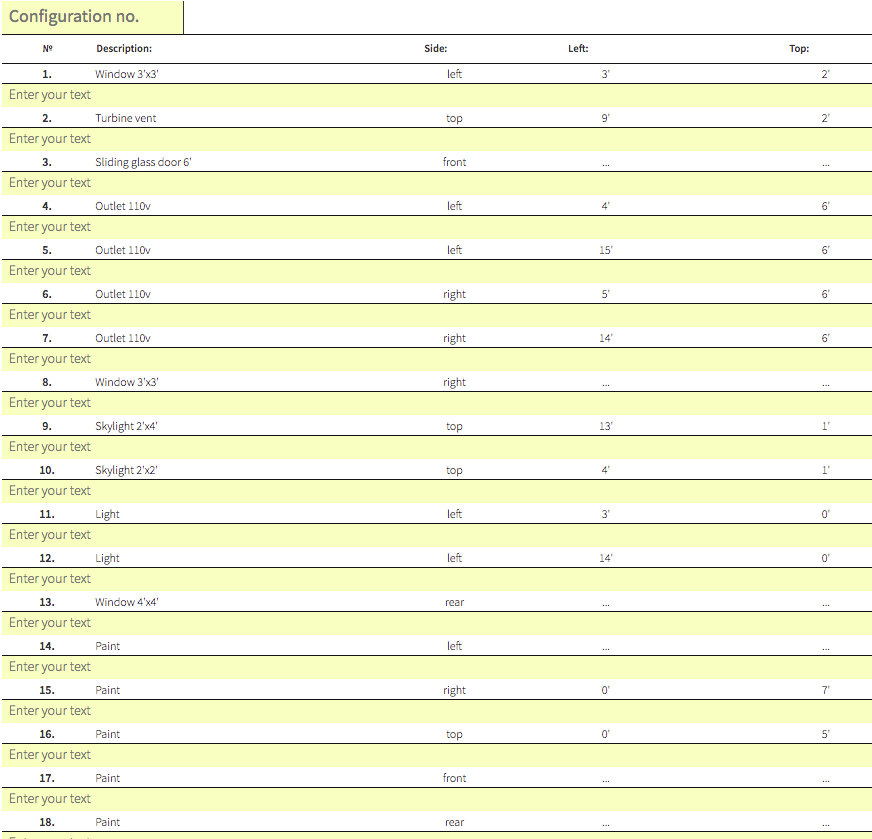 Think of your shipping container as an asset. Your structure has the potential to last for decades. If you need to move or sell it, your steel shipping container will retain its equity.
Use the Conexwest 3D builder as a blank canvas to experiment. Don't worry about getting your idea right, the first time. A basic plan will help you source the feedback that you need, to level-up your plan. You can experiment with different shipping container sizes, modifications (i.e. doors, vents, windows, paint), electrical components, vents, and more.
Save your designs, print them, and share them with your team. Conexwest is on standby to guide you through the process of helping your dreams come true.