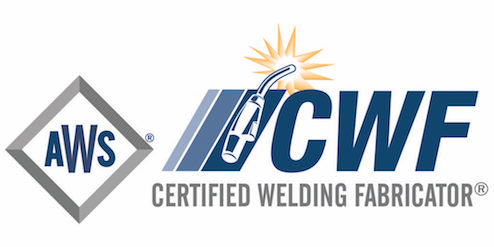 The American Welding Society Certification: Why It Matters.
The American Welding Society Certification: Why It Matters
The world is going through a Fourth Industrial Revolution. The trend touches the lives of everyone on the planet. Global commerce is happening faster. Goods are moving around the world.
Guess what's booming as a result? The steel shipping container and cargo container industries. This trend is happening because of the growing transportation and logistics sector. Think: trucking, international freight, and logistics.
This trend is important for many reasons. There are currently two challenges impacting everyday people. The first is how unaffordable and complicated new construction projects are. The second is the need for office space. Also think about the places where you shop: companies need storage space to increase and move their inventory. Cargo containers are good for business resolve.
Even though the shipping container and cargo industries are booming, not all companies or products are created equal. For instance, shipping containers are available in varying levels of quality.
In Summary.
The type of container you need to buy isn't always a clear-cut decision. You'll need to do you research and expect some tradeoffs. At a high level, here are some of the things that you need to think about.
New Containers Have:
Been used once on a shipping line.

No dents, rust, or flaws.

The highest level of structural integrity.

Long service capacity.

Great resale value.
Used Containers Are:
Available in different types.

Useful for situations where appearance is of little value.

In need of repair and refurbishment.

Sometimes unsalvageable.
The main reason why someone would pick a used container over a new container is cost. But these buyers cannot take any chances when it comes to quality.
The Conexwest Difference.
New containers are always the best purchase. Think of buying a shipping container like a car. New is always best. But it's not always cost-effective. A cargo container loses value within its first five years.
There are many high quality used shipping containers on the market. Cargo-worthy containers are the highest-quality, and these are the containers that Conexwest sells. Any Conexwest used container comes with a five-year warranty. For new containers, the warranty is 10 years.
A used cargo container can be a great deal. But there are potential limitations:
Used containers will have rust.

There will be dents.

The container may not have the fabrications that you want.
For this reason, Conexwest offers refurbishing services. We repair flaws by removing rust and can modify used containers with custom fabrication options designed for you.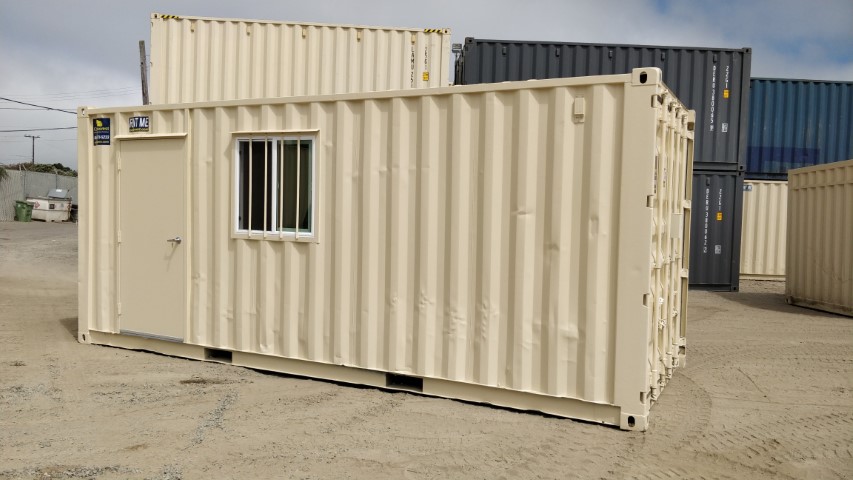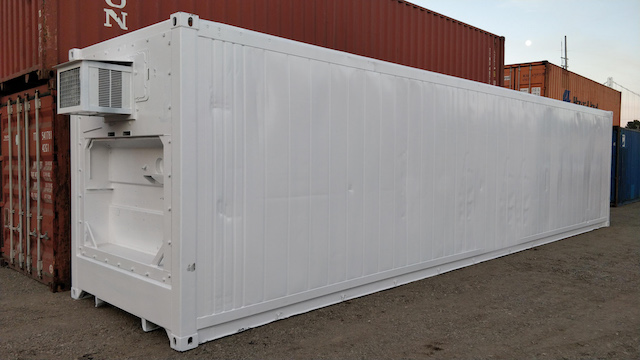 Why AWS?
Like shipping containers, refurbishing techniques are different. The process requires creativity and expertise. Let's say that you want to turn your shipping container into a home office. What if you're building a pop-up location for an experimental storefront? What if you need customized storage, with refrigeration for instance. How do you complete these projects in the most design centric and cost-effective way?
A used shipping container that has been refurbished may be your best option. For this reason, according to the American Society, the welding industry is growing at an exponential rate. It's important for companies in this industry to agree to and adapt to a set of standards. There are rules for maintaining a high standard of quality for companies in the welding industry.
Companies that support AWS standards specialize in industries and build processes. AWS members are passionate and collaborate on safety and health in welding. You can learn more about AWS standards here.
AWS cares about making sure that the welding industry grows with integrity. The association offers:
A member network.

A platform for education.

Access to publication.

An award.

An online ethics committee.
The idea is that community will help with industry integrity and transparency.
Conexwest is an active participant.
Why We're Leaders.
Conexwest makes it possible to go from idea to execution and deployment. Our company has created a trusted pathway for people to start companies, create extra living spaces, and expand their storage capabilities.
For Conexwest, having an AWS Certification makes us innovators in our industry. We understand that cargo containers are investments. We help our customers make more out of that investment. Your shipping container needs to be durable, long-lasting, safe, possible to lock, and more.
It doesn't matter what you're building. It needs to be the best and it needs to last.
The more tangible your ideas can be upfront, in your planning, the lower your likelihood of of making a mistake or wasting money and time. Most likely, you need to customize your container to meet your needs. This is a process known as fabrication. Conexwest, for example, has a process that maintains top-of-line quality and production standards. See some of our past projects here.

The AWS certification ensures that Conexwest makes ideas happen, at a higher quality, and at a great price.
Check out our custom container builder 3D modeler here.
You can also contact us with questions.