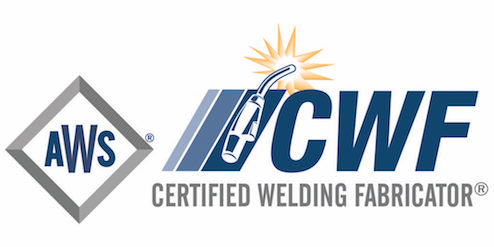 The American Welding Society Certification: Why It Matters.
The American Welding Society Certification: Why It Matters
The world is currently experiencing the Fourth Industrial Revolution, and its effects are felt by everyone. International trade is happening faster than ever, with goods being shipped around the globe at an unprecedented rate.
Guess what's booming as a result? The steel shipping container and cargo container industries. This trend is happening because of the growing transportation and logistics sector. Think: trucking, international freight, and logistics.
The significance of this current trend can't be understated. It's addressing two major issues that people everywhere are facing: the escalating costs and complexity of new construction projects, as well as the demand for more office and storage space. Companies, especially those in the retail industry, are increasingly turning to cargo containers to provide an effective solution for their storage needs.
The importance of this new trend is tremendous. It's tackling two big problems that people all around the world are dealing with: the rising expense and difficulty of setting up new construction projects and the desire for extra office and storage areas. Businesses, particularly those in the retail market, are relying more and more on cargo containers to provide an effective solution for their storage problems.
In Summary.
Choosing the right container for your needs isn't always an easy decision. Be sure to evaluate the pros and cons before making a purchase. Here are some things to consider:
New Containers Have:
Been used once on a shipping line.

No dents, rust, or flaws.

The highest level of structural integrity.

Long service capacity.

Great resale value.
Used Containers Are:
Available in different types.

Useful for situations where appearance is of little value.

In need of repair and refurbishment.

Sometimes unsalvageable.
The main reason why someone would pick a used container over a new container is cost. But these buyers cannot take any chances when it comes to quality.
The Conexwest Difference.
Investing in a brand-new shipping container could be compared to buying a new car. While it's undoubtedly the best option, it might not always make the most financial sense. After all, the value of a cargo container depreciates significantly within the first five years.
At Conexwest, you'll find a wide selection of top-of-the-line used shipping containers. Our cargo-worthy options are the highest quality, and each one comes with a five-year warranty. For the most assurance, you can also choose from our new shipping containers, which come with a 10-year warranty.
A used cargo container can be a great deal. But there are potential limitations:
Used containers will have rust.

There will be dents.

The container may not have the fabrications that you want.
For this reason, Conexwest offers refurbishing services. We repair flaws by removing rust and can modify used containers with custom fabrication options designed for you.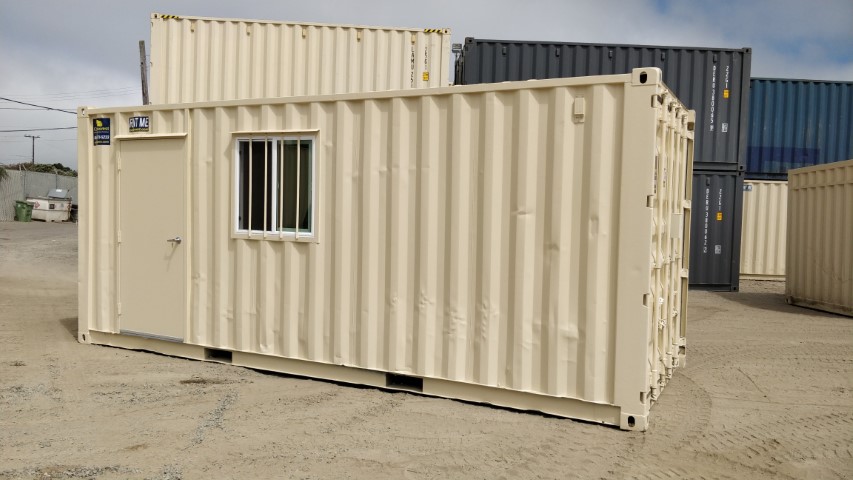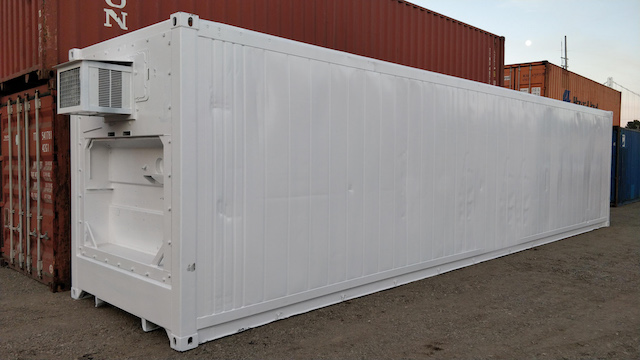 Why AWS?
Turning a shipping container into a home office, a pop-up storefront or customized storage requires an imaginative eye and an experienced hand. From creating a cozy workspace to ensuring the right refrigeration features, the challenge is to make it happen in the most design-friendly and cost-efficient way. It's a unique task that requires creativity and expertise.
A used shipping container that has been refurbished may be your best option. For this reason, according to the American Society, the welding industry is growing at an exponential rate. It's important for companies in this industry to agree to and adapt to a set of standards. There are rules for maintaining a high standard of quality for companies in the welding industry.
Companies that support AWS standards specialize in industries and build processes. AWS members are passionate and collaborate on safety and health in welding. You can learn more about AWS standards here.
AWS cares about making sure that the welding industry grows with integrity. The association offers:
A member network.

A platform for education.

Access to publication.

An award.

An online ethics committee.
The idea is that community will help with industry integrity and transparency.
Conexwest is an active participant.

 
Why We're Leaders.
At Conexwest, we provide the tools and resources to make your dreams of starting a business, adding living space, or increasing storage a reality! We have created a reliable route for achieving your goals, allowing you to take your ideas from concept to completion.
At Conexwest, we strive to be innovators in our industry through our AWS Certification. We understand that cargo containers are an investment for our customers, and we are dedicated to helping them make the most of it. Our containers are designed to be reliable, resilient, secure and lockable - ensuring that your investment is well protected.
It doesn't matter what you're building. It needs to be the best and it needs to last.
The more tangible your ideas can be upfront, in your planning, the lower your likelihood of of making a mistake or wasting money and time. Most likely, you need to customize your container to meet your needs. This is a process known as fabrication. Conexwest, for example, has a process that maintains top-of-line quality and production standards. See some of our past projects here.

The AWS certification ensures that Conexwest makes ideas happen, at a higher quality, and at a great price.
Check out our custom container builder 3D modeler here.
You can also contact us with questions.