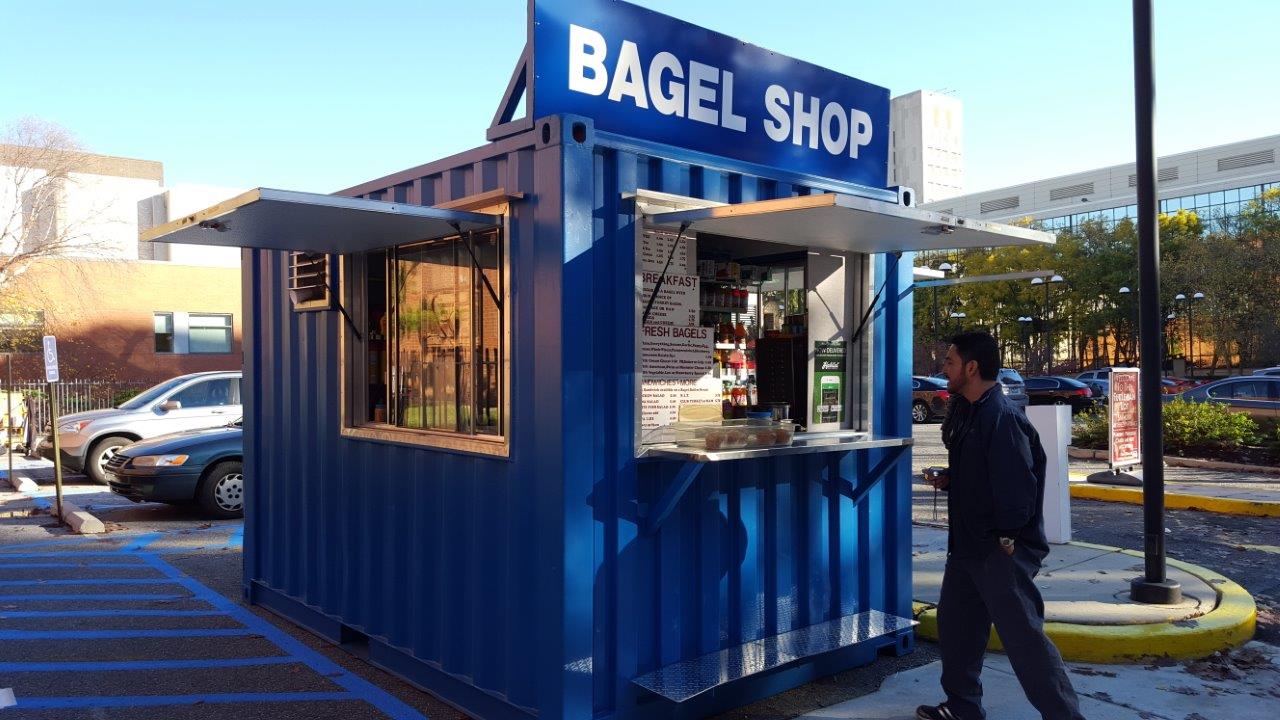 5 Reason to get a
shipping container

pop-up shop
5 Reasons why pop-up shops can help your business!
Whether you have an established business or would like to start a business, shipping container pop up shops can be a good first or next step in your business endeavours.
As time continues our society tends to adapt to the "next best thing". Usually the "next best thing" can be literally big, or actually small. Either way, it never ceases to amaze many how quick something can garner so much popularity with the use of social media. With a simple picture that gets enough attention, and it is everywhere! Many name brands have already used shipping containers as their way of getting attention as a "trendy" way.
Here are 5 reasons why a shipping container pop up shop is the great next step to your company, or a great step forward in general.
Save money!
Who wouldn't right? Saving money is one of the main reasons why many companies use shipping containers as pop up shops. The shift to a shipping container, is less expensive than finding a location and getting it set up there. If you are looking to get only one container, depending on the condition, whether it is a new, used, or refurbished container, it ranges from $1,500 to $4,000 for one container. If it's a purchase, it is yours, forever.
Easy to build
When it comes to the manufacturing process, building the shipping containers doesn't take much time. In fact, it is quite simple to those who are very experienced. When it comes to the time frame, it depends on the modifications you're asking for. Roughly to get something as simple as an office like build, where you get framing, insulation, windows, and doors can take up to 2 weeks. Anything more than that can add on a week or more.  In well established container solution companies, you are able to get a quick and stable shipping container build in no time with no problem.
Mobile
This is completely mobile! Yes, you can take it anywhere you'd like! This feature in a pop up shop is what makes it "trendy" and the reason for the "next best thing." Because you are taking it anywhere you'd like. You are now targeting the specific demographics that you know your company sells to. This ultimately benefits fasters sales with the right driven traffic of consumers. So take your shop to the beach, mall, park, anywhere you can!
Eco friendly
You are being green! Remember that old rust shipping container down at the dock? The Park? Some abandoned house? Well, by repurposing a shipping container, you can prevent that from happening. The repurposing of a shipping container has huge benefits by giving a shipping container another life and removing one from deteriorating out somewhere, not being used.
Trendy
Just know that the company will be the "next big" thing in the block. Standing out by doing things that ia a bit out of the ordinary is exactly what many consumers want. From there it self advertised by popping up in places where many would rather buy something, just to take a picture of it and share it on social media to their friends. At this point, your business is marketing itself within social media by your consumers. Pretty easy right?
Pop up shops made out of shipping containers can have many benefits to your business. There are many well established brands that have taken these ideas into their marketing and expanding plans. Whether it fits your business or not, it doesn't hurt to give it a try, at the end of the day, you're left with a very unique concept, that only your company can have.
-----
For any questions regarding any projects, feel free to call us at (415) 938-9894 or email us at sales@conexwest.com.