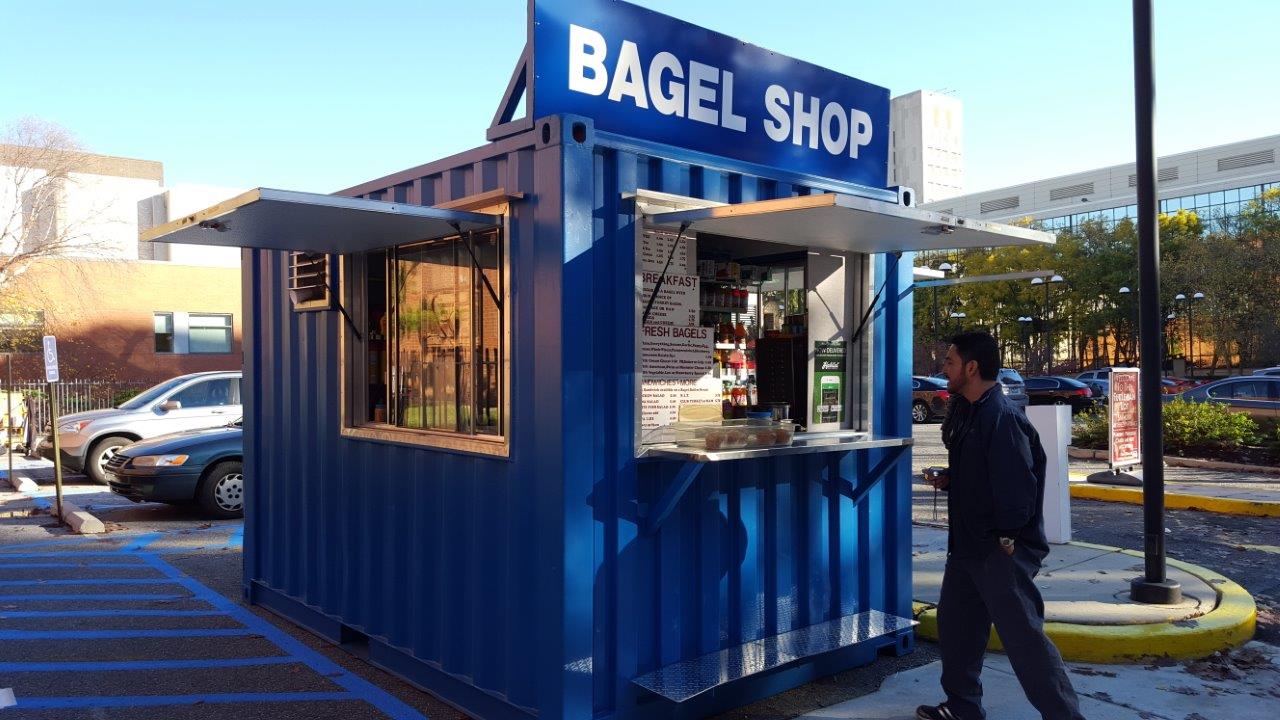 5 Reason to get a

shipping container

pop-up shop.
5 Reasons why pop-up shops can help your business!
Whether you have an established business or would like to start a business, shipping container pop-up shops can be a first or next step in your business.
Our society tends to adapt to the "next best thing". Many big name brands have already begun to use shipping containers to capture "trendy" attention. Here are 5 reasons why a shipping container pop up shop is the great next step for your company:
Save money!
Saving money is one of the main reasons companies use shipping containers as pop up shops. The shift to customize and brand a shipping container, is less expensive than finding a brick and mortar location and paying shop set up costs. The cost of one container, depending on the condition, (new, used, or refurbished), ranges from $1,500 to $4,000 each. No shop space rent increase or taxes. It's a fixed cost.
Easy to build
When building a shipping containers pop-up shop, it doesn't take much time. In fact, it is quite simple. To apply basic framing, insulation, windows, and doors can take up to 2 weeks, but the key here is customization. Pop-up shipping containers can be tailored to your exact vision and brand specifications, including lighting, shelving, paint, and more.
Mobility
The pop-up shop is completely mobile! You can take it anywhere you like. There's no trend like convenience. Now, your company has to the power to target specific buyer demographics with IRL geolocation. This ultimately creates faster and larger product sales Take your shop to the beach, mall, park, or festival!
Eco-friendly
Go green! By repurposing a shipping container, your company benefits with a huge cost savings and removes a deteriorating container from circulation. At Conexwest, we specialize in cleaning and preparing used shipping containers for retail use. 
Trendy
Your company will stand out as the "next big" thing. When your pop-up shop shipping container is custom branded, your company is suddenly popping up in places where potential customers may buy your products or just take a picture to share on social media. 
Pop-up shops made out of shipping containers can have many benefits to your business. It's a very unique concept that will set your business apart from your competitors. 
-----
For any questions regarding any projects, feel free to call us at (415) 938-9894 or email us at [email protected].