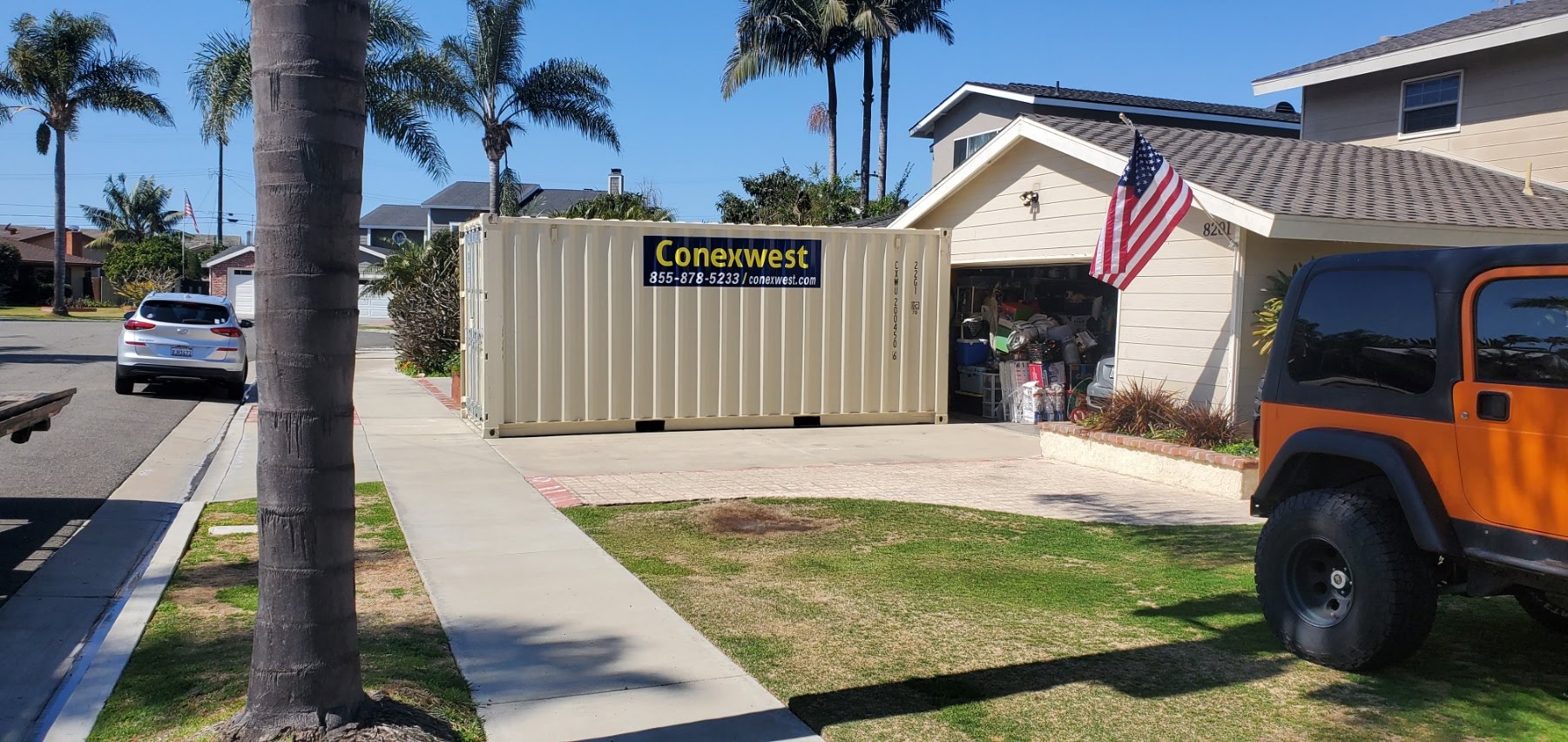 Rent 20ft Standard Storage Container
Rent 20ft Standard Storage Container
Rent 20ft Standard Storage Container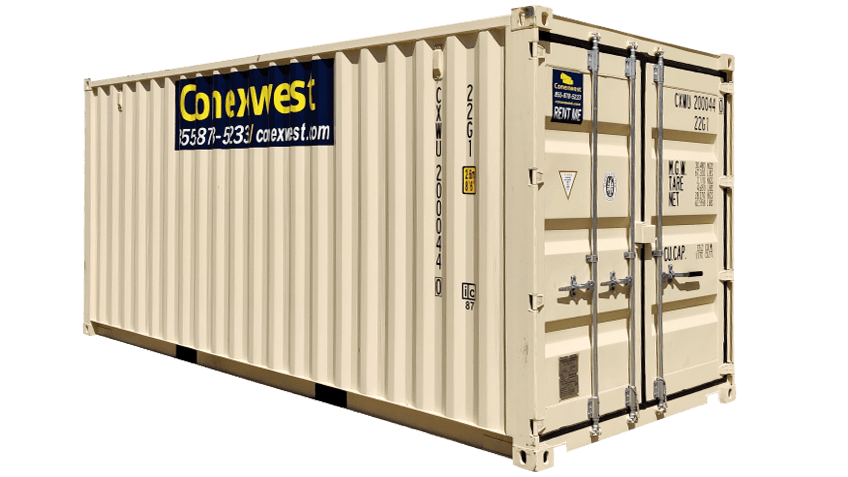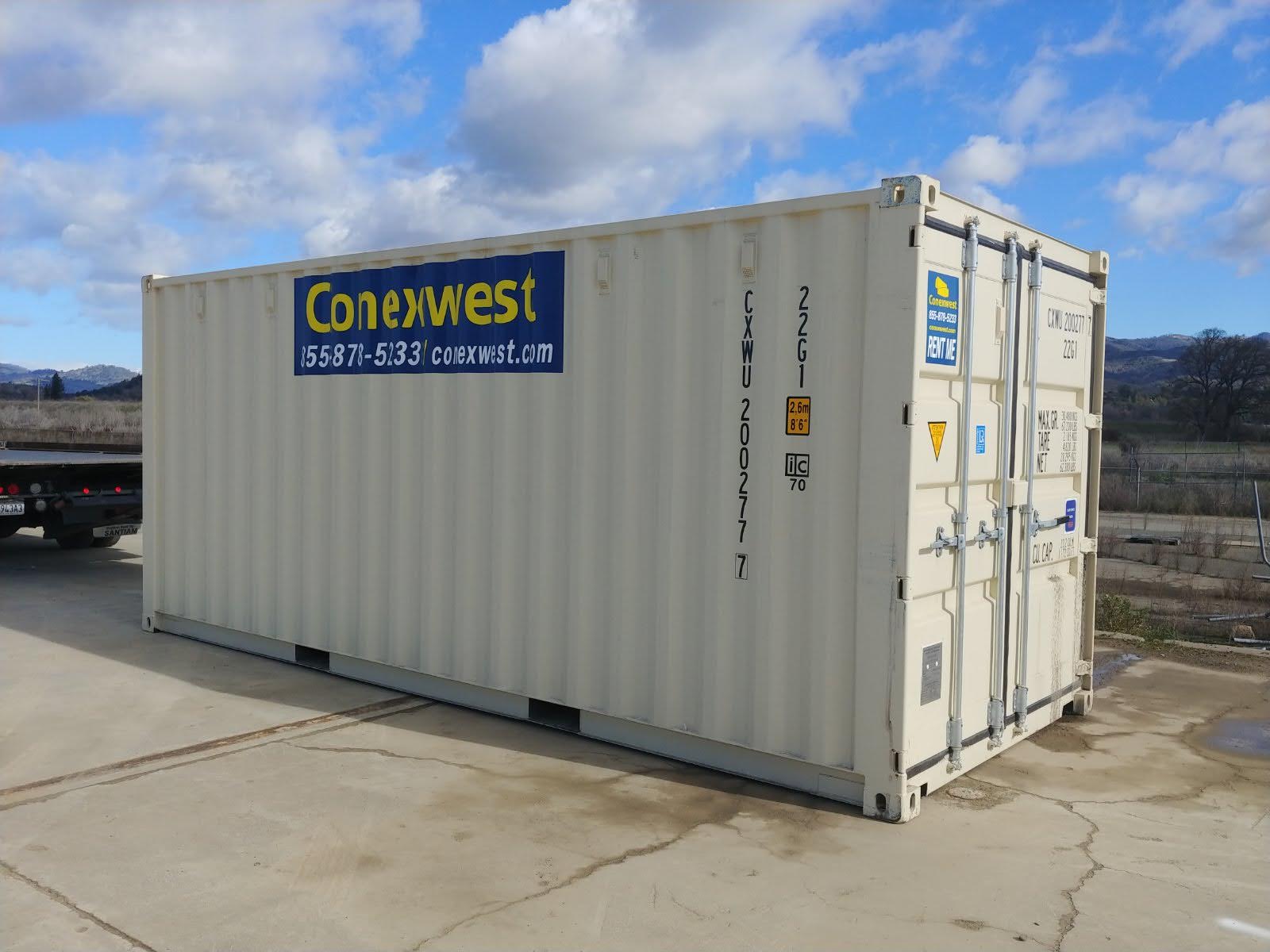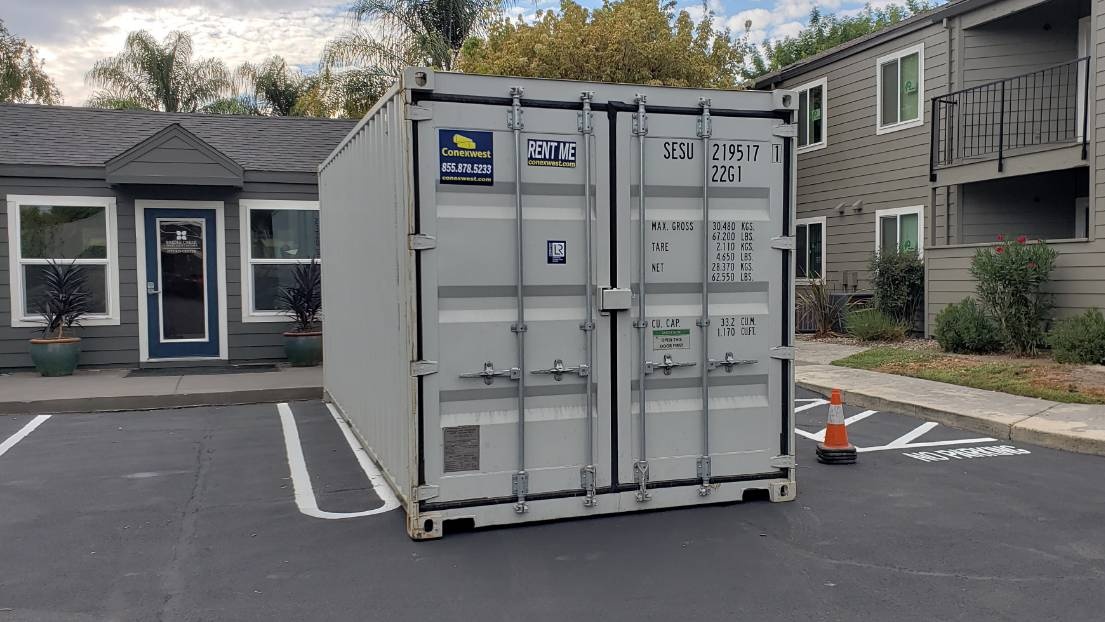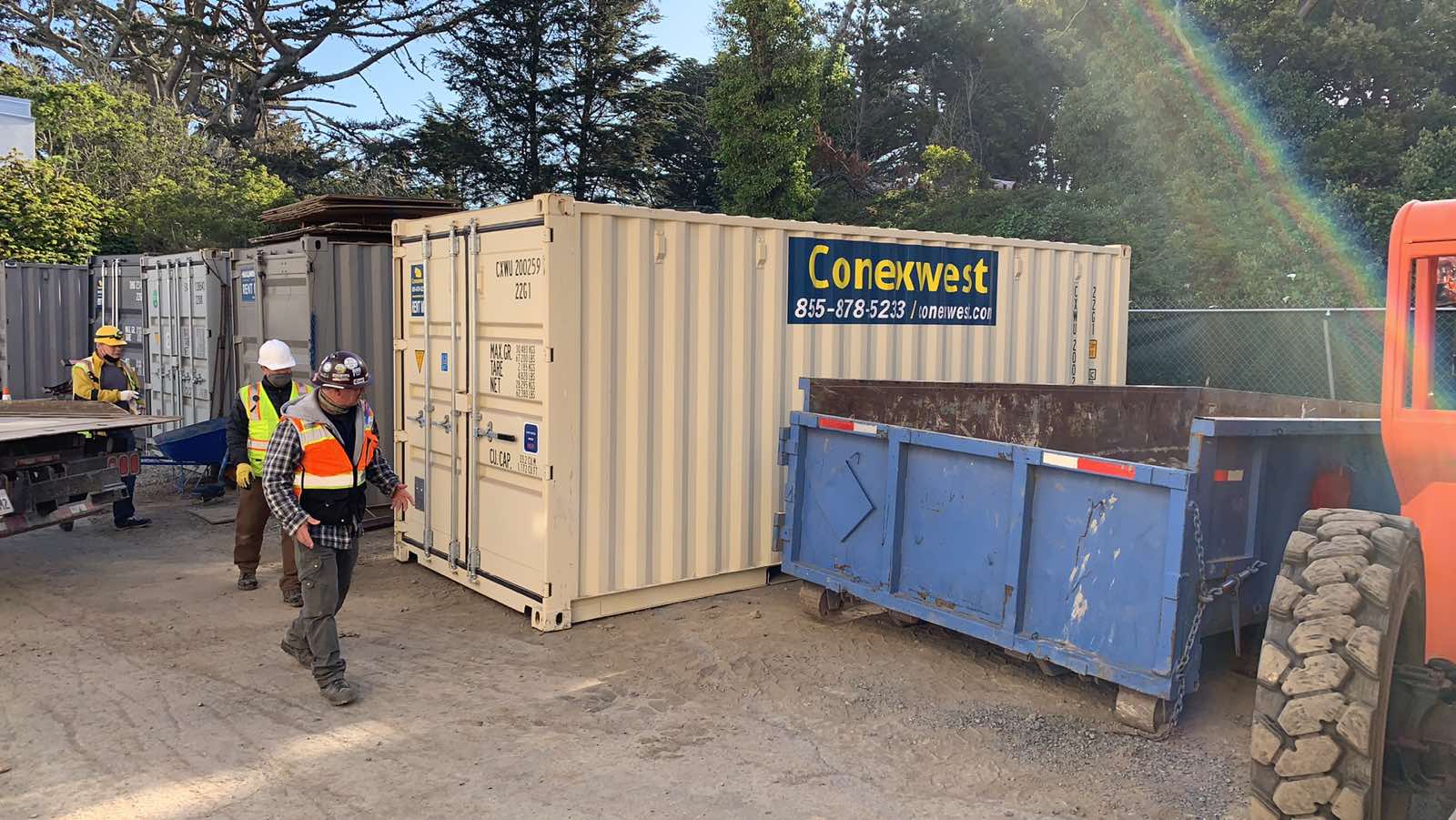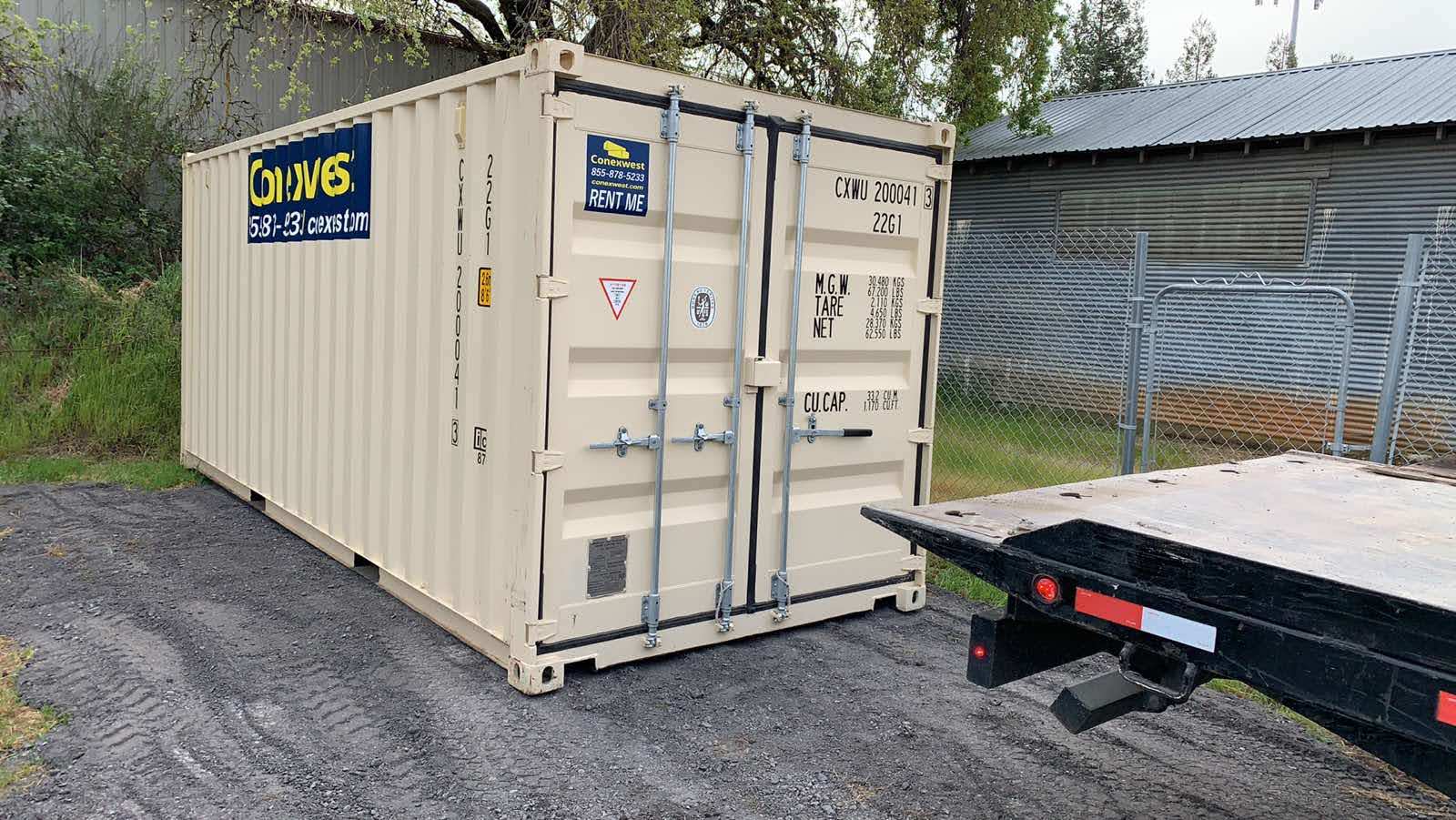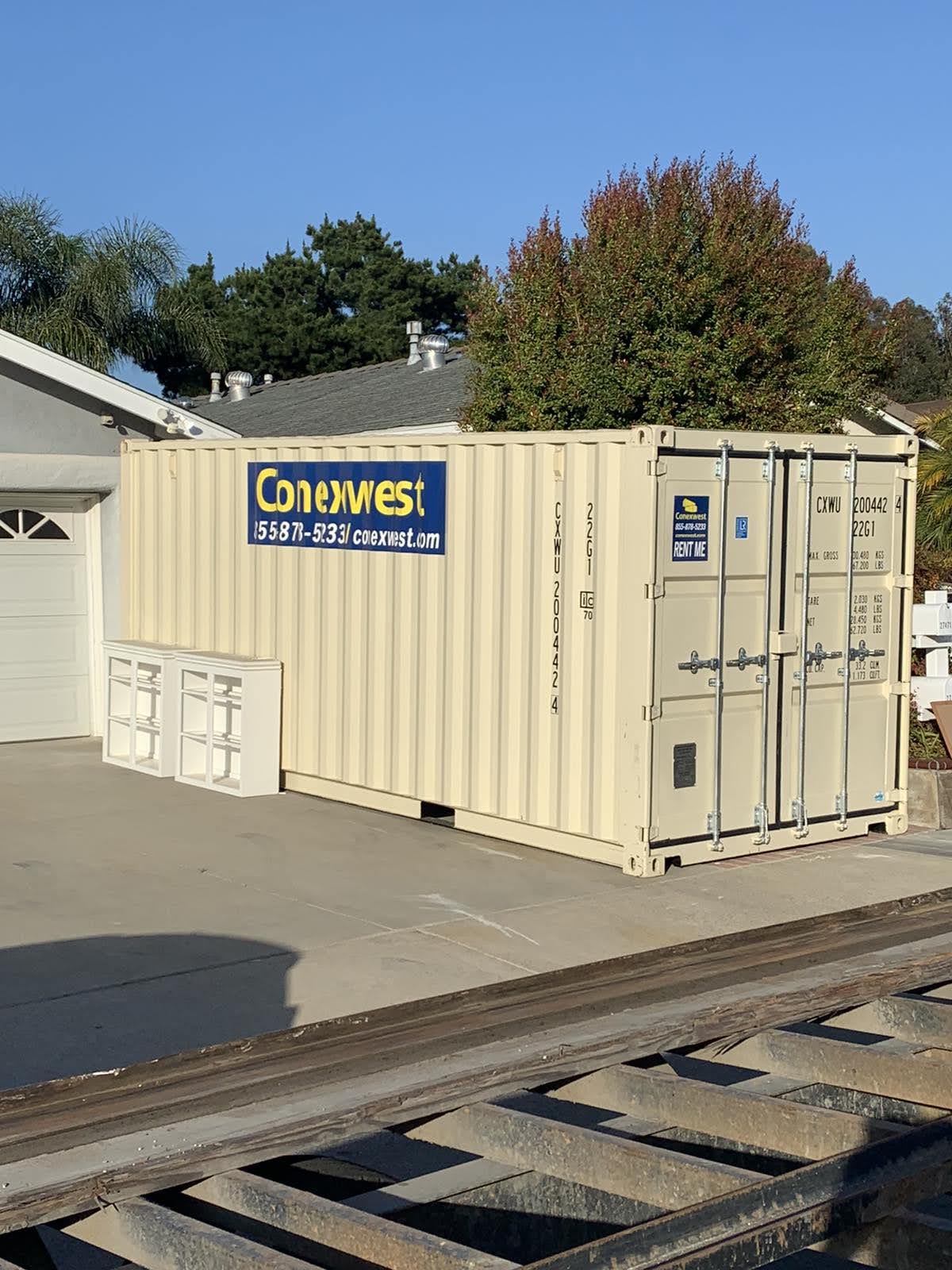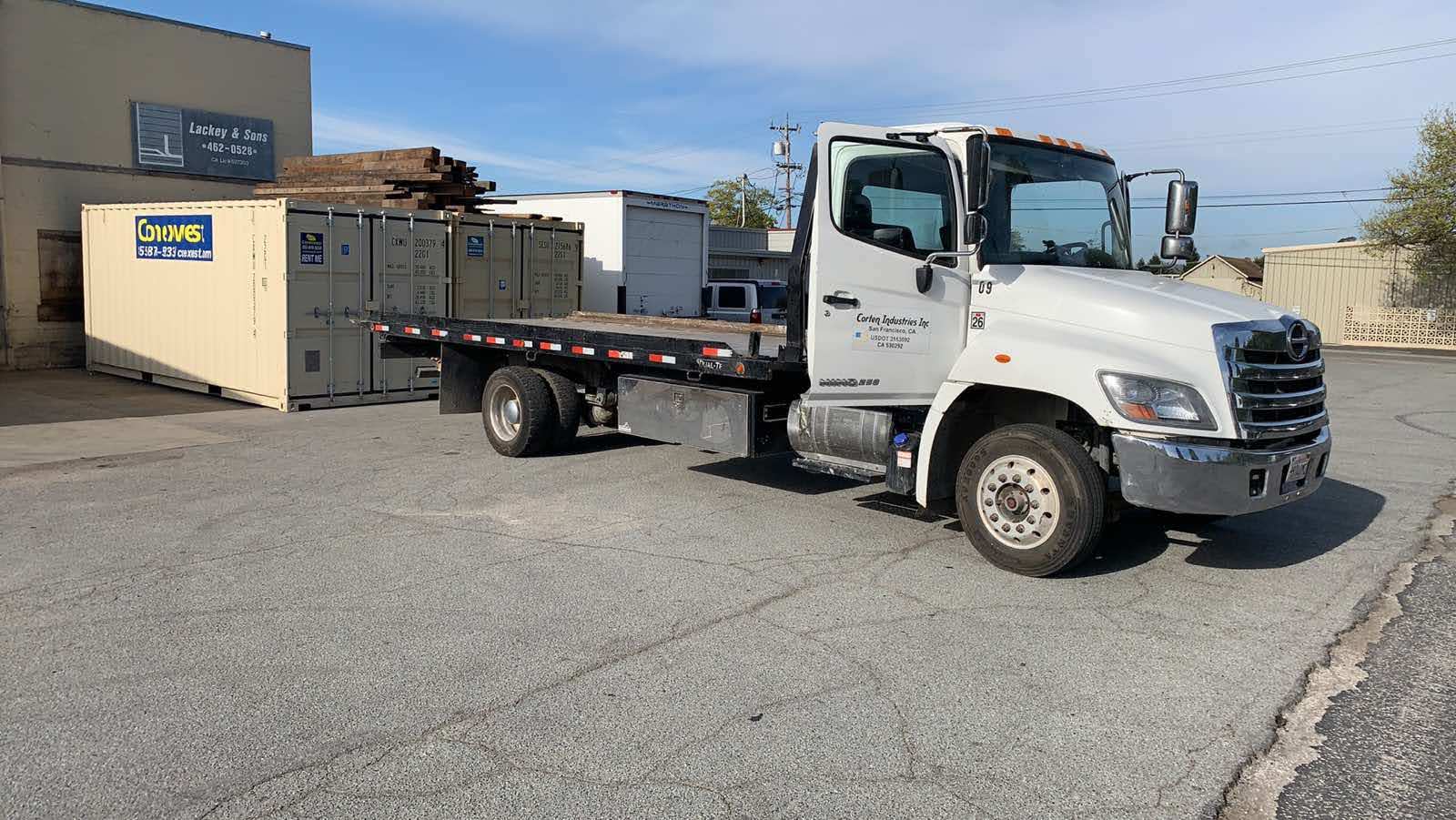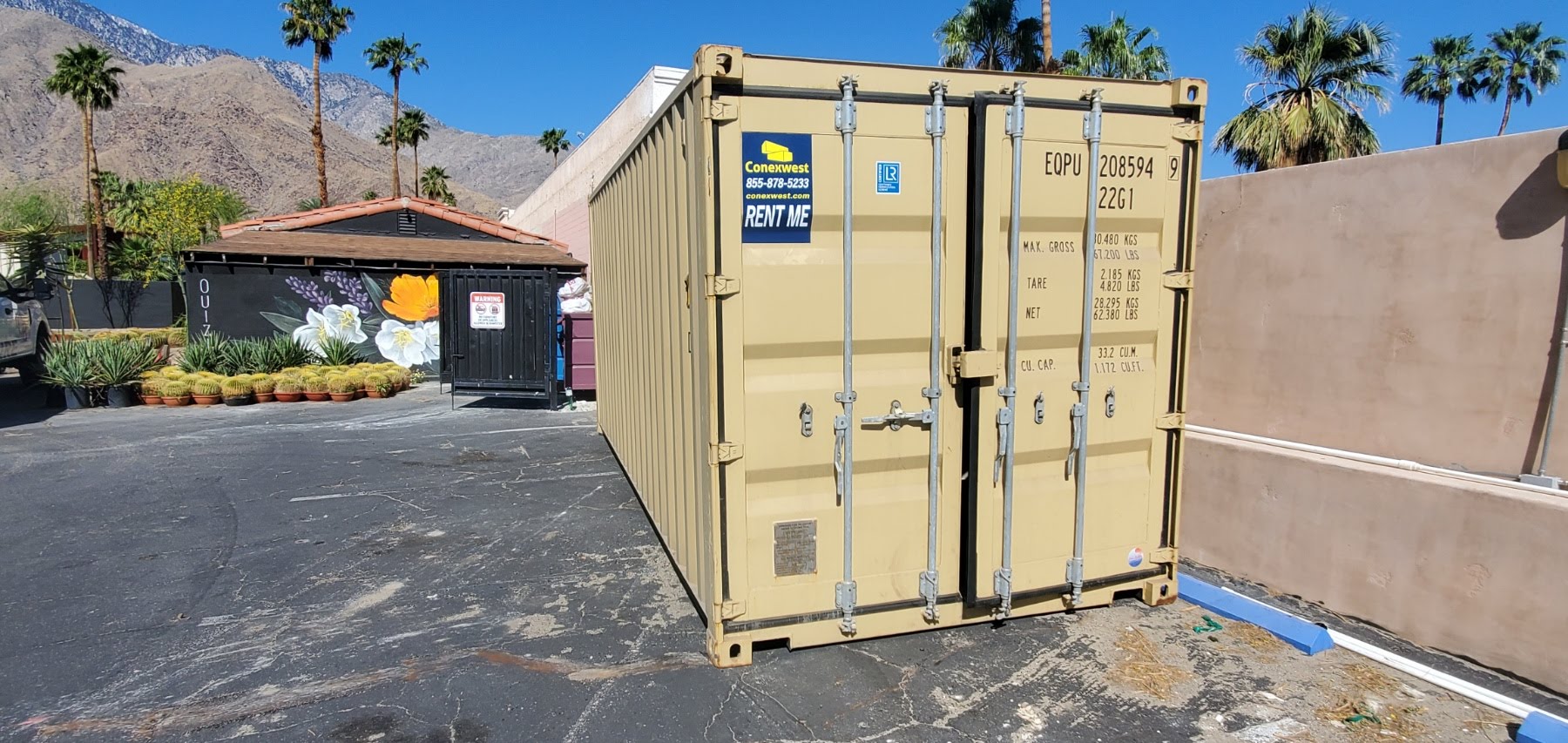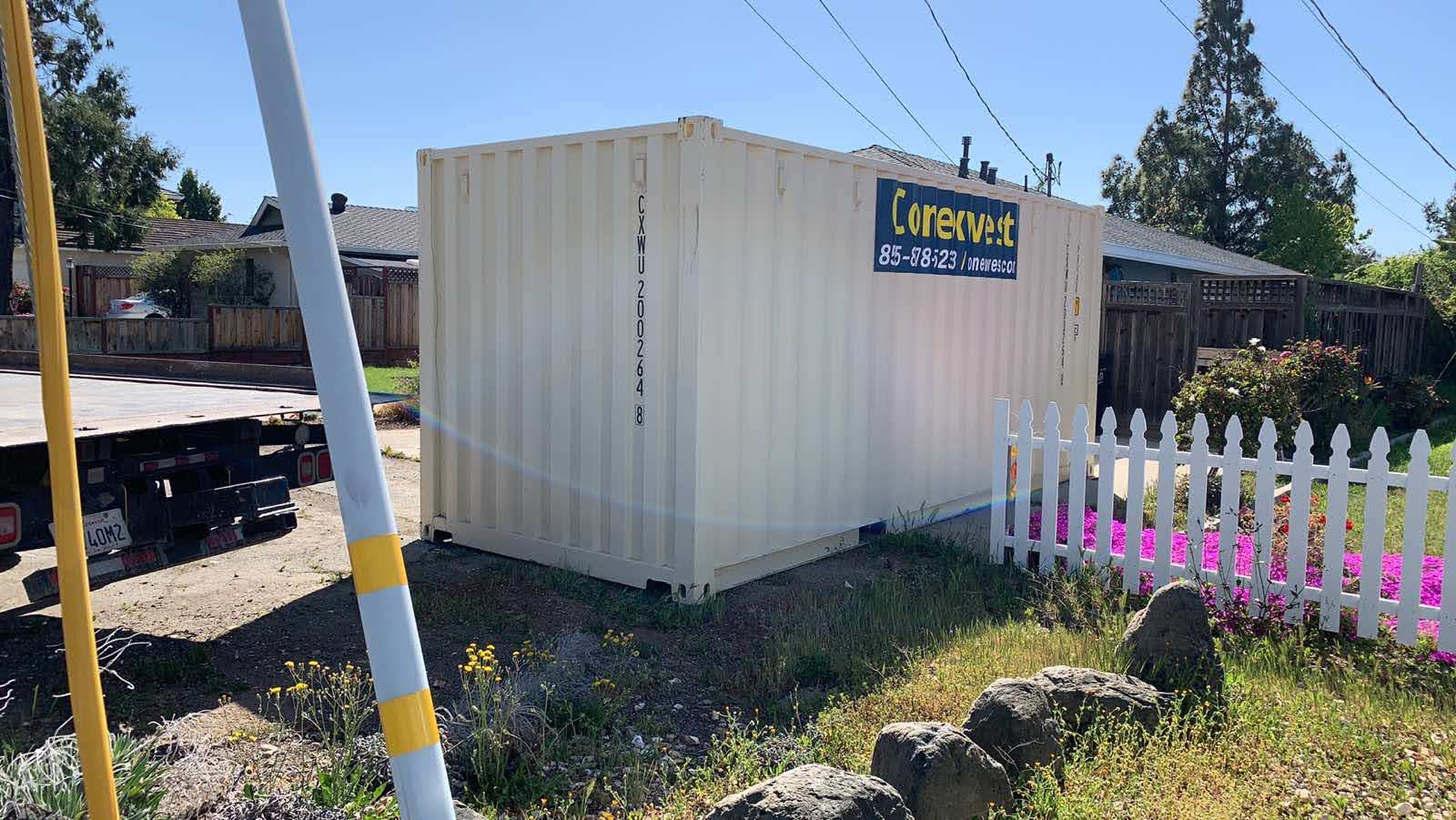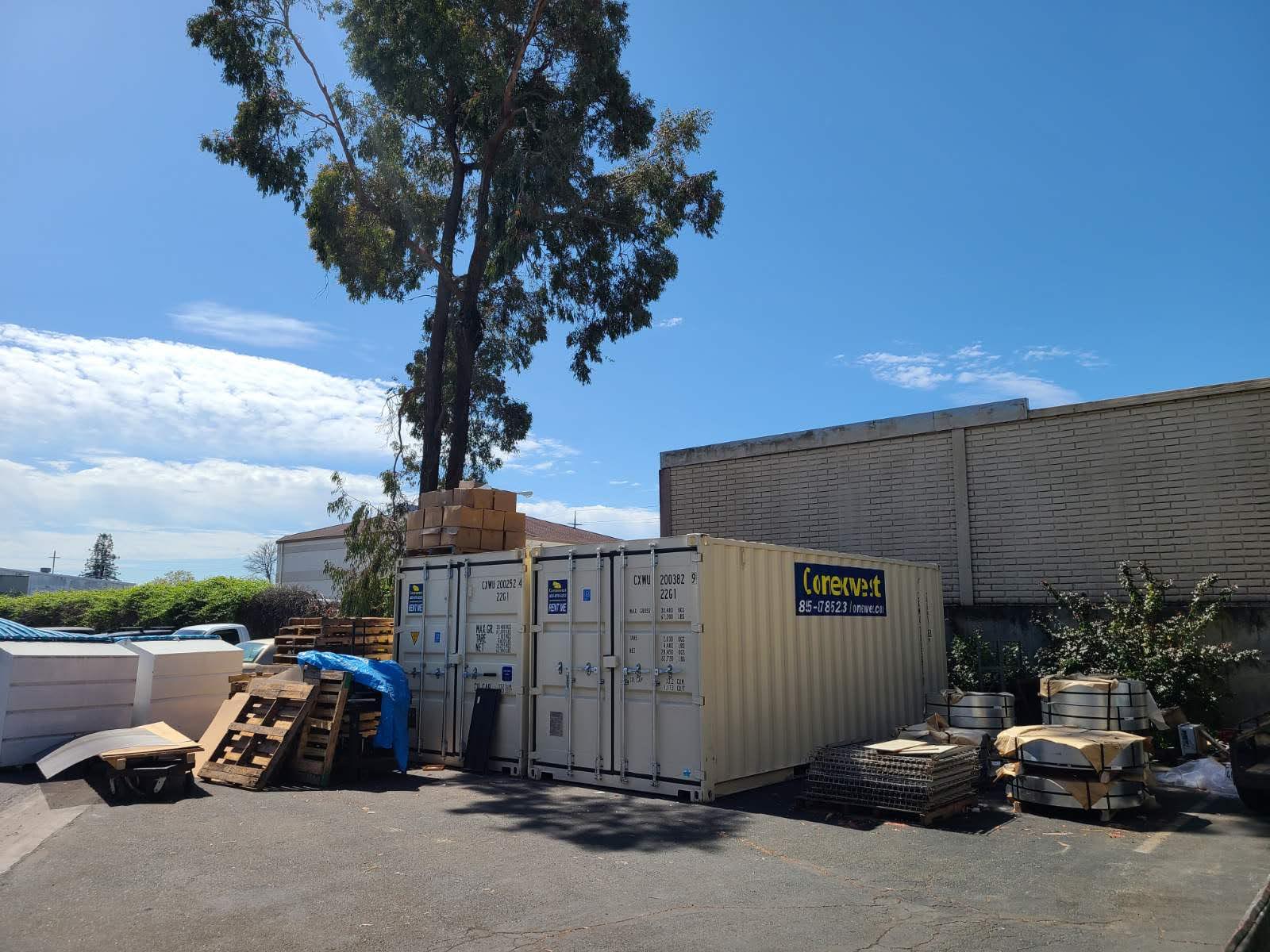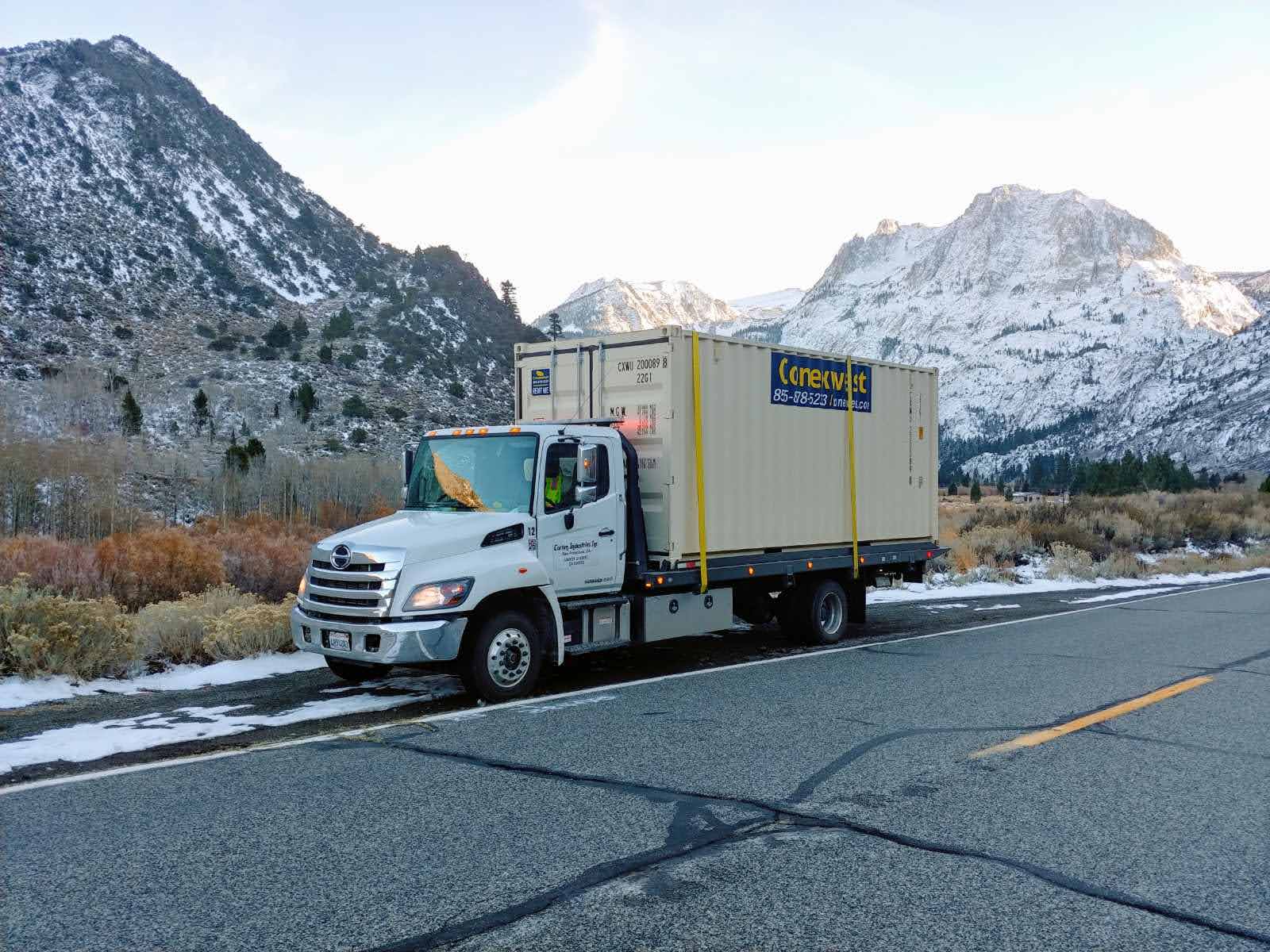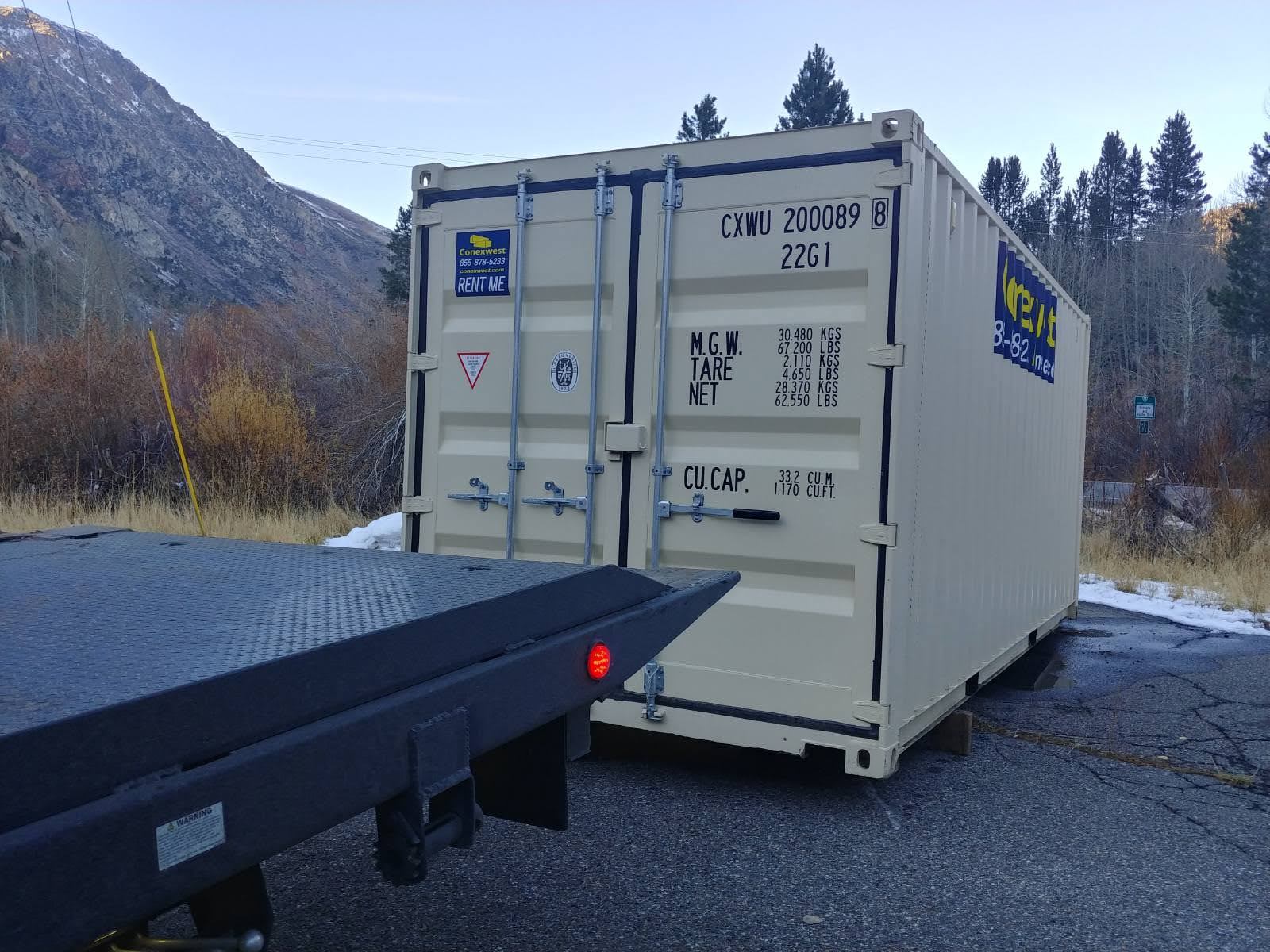 Rent 20ft Standard Storage Container
External Dimensions
Length: 20ft (6.58m)
Width: 8ft (2.44m)
Height: 8ft 6 in. (2.62m)
The 20ft storage container is a multipurpose unit that can handle a variety of needs. It's capable of holding larger items like vehicles and industrial equipment, yet compact enough to fit in a standard parking space. 
20ft storage containers are a great choice for packing and loading equipment, food storage, local or long distance moving, or as a general storage facility. Whether you need a short term or a long term storage solution, Conexwest has you covered.
ISO
Safe and secure
Weather resistant
Portable storage
Fits in a standard parking space
Ground level entry
High Security Lockbox

The last thing you want to worry about is an intruder breaking into your container when you're away. Padlocks are a great primary deterrent, but by themselves can be vulnerable to bolt cutters or other tools. The high security lockbox provides a secondary level of secure storage.  

Completely covers the padlock shackle      
Made from heavy-duty corrugated steel 
Welded directly onto the container door

Corten Steel Construction

The 20ft storage container is made from high-quality corten steel. Weather resistant and highly durable, it's the optimal material for the safe-storage of goods.  

Weldable and rust resistant,
14 gauge corrugated sheet walls
7 gauge tubular steel frame
ISO

Secure Closing Cargo Doors with Locking Rods

The secure closing cargo doors provide a tight and protective seal. Fit with locking rods that engage at multiple points of contact along the top and bottom of the container.

Corner Castings

All storage containers for rent come standard with corner castings. They allow for stacking; lifting with a crane; and absorb the weight of the container. 

Bamboo or Original Plywood Flooring

All portable storage units come with either original plywood, or environmentally friendly bamboo flooring. Both materials are incredibly durable and withstand abrasion from foot traffic, furniture or falling objects. 

Two-way Forklift Pockets

Conveniently placed for mobility around the job site. Can be moved with a 10,000lbs forklift.
External
Length: 20ft (6.58 m)
Width: 8ft (2.44 m)
Height: 8ft 6 in. (2.62 m)
Internal
Length: 19ft (5.8 m)
Width: 7ft 8 in. (2.34 m)
Height: 7ft 10 in. (2.38 m)
| | |
| --- | --- |
| Tare Weight | 4,780 lbs (2,170 kgs) |
| Payload | 48,130 lbs (21,830 kgs) |
| Gross Weight | 52,910 lbs (24,000 kgs) |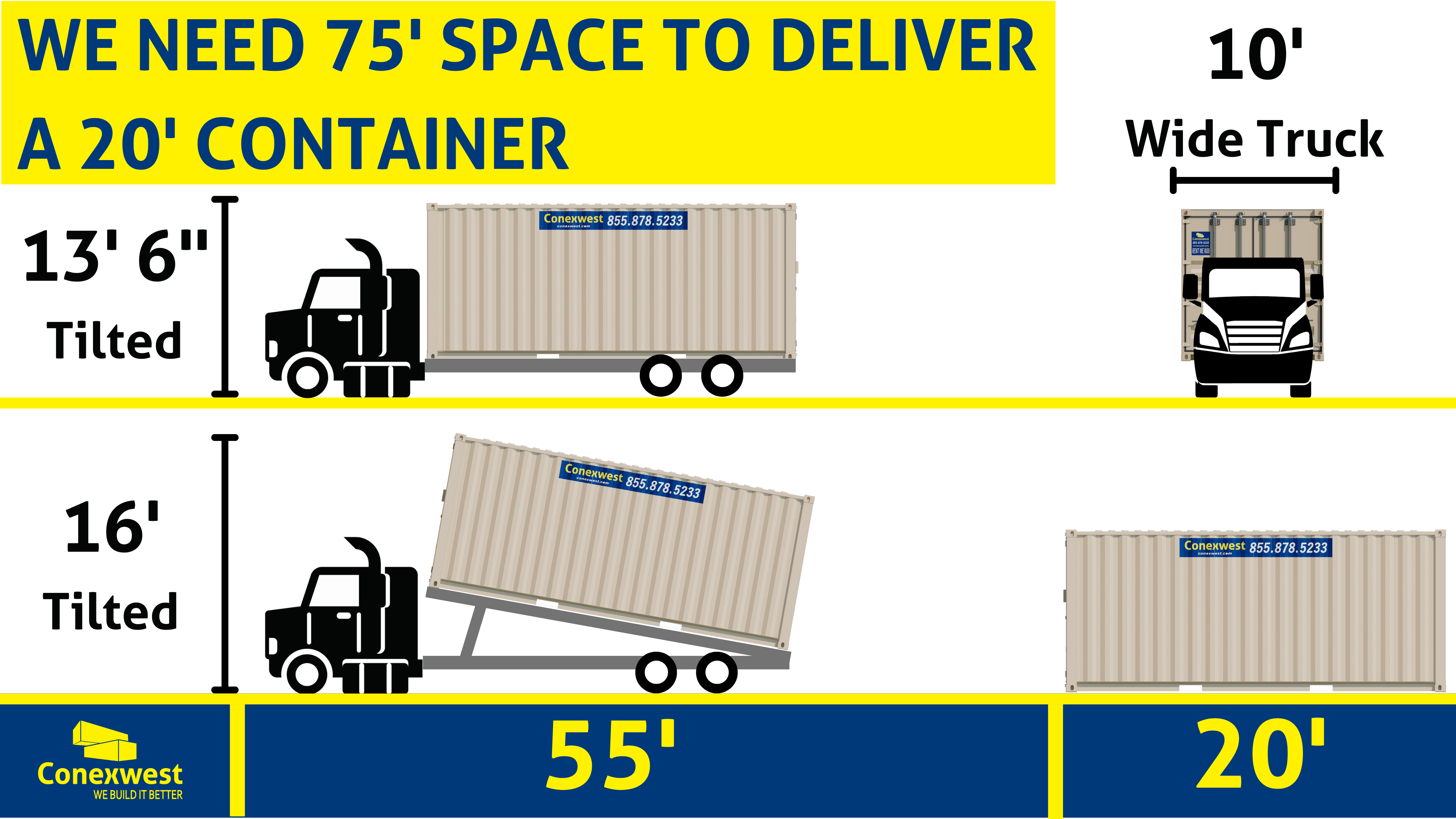 Containers for rent delivered directly to you!

Requirements
Horizontal Clearance = 50ft
Height Clearance = 16ft
Width Clearance = 10ft 

The Truck
The 20ft storage container is delivered using a 30ft tilt bed truck. This delivery method requires 30ft plus the length of the container, so 50ft in total. 

Door Location
When placing your order, know the direction you want the container doors to face at your location. This determines whether we load the container "doors to the cab" or "doors to the rear" of the truck. On delivery day, our driver will back up to the location you've chosen and slide the container onto the ground. 

Prepare the ground
Tilt bed trucks and trailers are heavy! In order for them not to get stuck, the ground needs to be compact and dry leading up to the drop location. Muddy roads are not suitable for a tilt bed truck, or pickup truck with tilt bed trailer to drive on. The driver will also need 30ft of width for any turns they may need to make. If your location is already dry, compact, and level then you're ready to go. If not, a common solution is laying down gravel, cement or pavement. To ensure the container is level, support all four corners with wood blocks. 

Remove any obstructions
In addition to the container drop location, make sure to prepare the entire delivery site for the driver. Remove any obstacles in the way that would prevent the truck from reaching the delivery location. This includes low hanging tree branches, low power lines, overhangs etc. If there are any obstacles or issues you would like to bring to our attention please don't hesitate to reach out to the Conexwest dispatch team. 
How do I move the container? 
The 20ft container is perfect for temporary storage, as it can easily be moved around your work site. Here are two different ways it can be done.
10,000 lbs capacity forklift with a minimum of 6ft long forks. This is the best method for completely lifting the container into the air. The 10,000 lbs load capacity will allow you to securely lift the container off the ground, and the 6ft long forks will provide the minimum length to secure the container without it tipping over. 
A regular 5,000 lbs warehouse forklift will manage to lift the container by one end and drag it. It is not the preferred method, but will work if necessary.
When does pick-up and return occur?
Time slots are coordinated with you in the first or second part of the day from 7am-6pm PST from Monday - Saturday. For more information please contact us at (855) 878-5233 x 6 or [email protected].
Will I be charged for damages that occur during the rental period?
You will not be charged for minor damages, such as scratches or dents, which can appear during loading/unloading or normal usage. However, in the case of misuse or incorrect transportation methods that cause holes, broken windows/doors, latches, overspray, floor damages or graffiti, a charge will be applied corresponding to the assessment of damages. For any other questions you would like answered check our [FAQ page]. Or reach out to a sales rep at (855) 878-5233 x 1