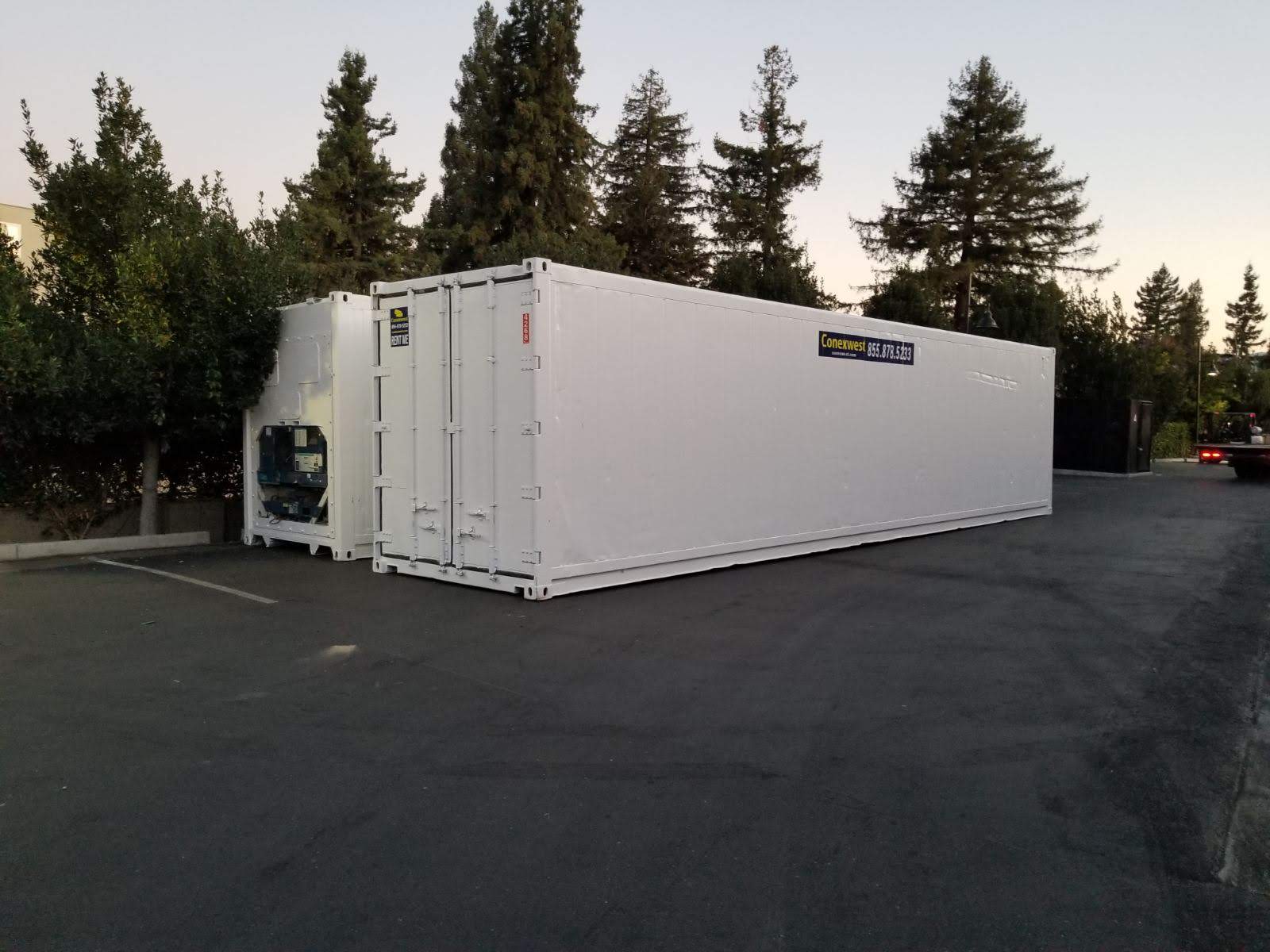 What is a Reefer Container?
What is a Reefer Shipping Container?
What is a Reefer Container?

Reefers, no not that kind, are specialized shipping containers with its own refrigeration system. They are used all over the world to transport temperature-sensitive cargo like food, pharmaceuticals, flowers and more.
Reefer containers come in all shapes and sizes, and can be used for either short-term or long-term storage. Plus they're easy to move, so it's no wonder our smart customers choose them for their business needs.
But what is a reefer container, exactly? And how does a reefer container work? Let's go over everything you need to know below.
What is a Reefer?
Reefers are an essential part of the global supply chain. Without refrigerated shipping containers, we wouldn't have access to delicious seafood, lifesaving vaccines, and many more. The invention of refeers made it possible to transport food and other non-edible goods without it spoiling. Before its inception in 1876, we used to cure, pickle, or dehydrate food in order to transport them within short distances.
We've come a long way since - now, these shipping containers that keep things cold come in all sorts of shapes and sizes and can be customized to fit any business's needs. Plus, the new ones are equipped with their own generator.
On the outside refrigerated shipping containers may look the same as a regular conex, but refeers have cooling units on the back that gives them the ability to be portable fridges with all the benefits of a regular container.
How Does a Reefer Work?

Reefer shipping containers are designed to maintain stable temperatures in any conditions, including the harsh weather that often accompanies container ships on their journeys.
At the same time, these types of containers can also warm up your goods to a specific ideal temperature, with some containers offering the ability to keep a temperature of around 30 degrees Celsius, if necessary.
It's essential to understand the mechanics behind these conex boxes – the principle behind the technology is not to reduce or increase the temperature but to actually maintain a stable temperature of pre-cooled items against the external conditions.
These types of reefer containers typically distribute cooled air from the floor and ensure that it is ventilated throughout the container at all times, providing optimal ventilation and temperature.
This simple yet very effective working principle is just one of the reasons why they are so popular.
Another strong reason is that, as mentioned before, reefers produce a wide temperature range. They are also much easier to transport, even if used as a storage unit, because they were designed with transportation in mind.
Conexwest's Selection
Here at Conexwest, we take great pride in providing an extensive selection of reefers for our customers to select from.

We have a huge inventory of refrigerated containers that can keep your temperature-sensitive cargo in optimal condition. Whether you need a refrigerated container that can reach -20°F, -40°F, and even subzero temperatures -76°F.
You can choose from two standard sizes, 20ft and 40ft. Our most popular size is 20ft because it is compact and can be tucked easily in tight spaces.

Some of the goods that can be stored in our containers include seafood, meat, government or military equipment, chemical goods, pharmaceuticals, fruit, vegetables, and much more.
Our partners choose to use our reefers to preserve seafood, meat, flowers, government/military equipment, chemicals, pharmaceutical products, veggies, flowers and beyond.

We're confident that we have everything you need when it comes to cold-storage containers. We can even help you tweak every detail to your exact needs with our fabrication service.
If you're not sure of what type of reefer fabrication would work best, we can show you past examples of the work we did for other clients and give you ideas and the most practical solutions in any situation.
Even if you have ambitious projects and want to turn a regular reefer container into a seaside restaurant or a branded icebox, we can take your project and execute every step until it becomes a reality.
Conexwest

Reefers containers offer a lot of possibilities not only for shipping but for fabrication as well – the built-in technology can be very useful in a range of situations.
But, to make the most of it and to select the right option for your needs, you need someone with the right expertise to guide you.
At Conexwest, we offer a selection of carefully-picked shipping containers for sale and can guide you through the buying and customization process using our many years of experience in the field. If you want to learn more, request a quote today or call (855) 878-5233!