Shipping container ground delivery with

Conexwest.
Shipping container ground delivery with Conexwest
Conexwest handles ground delivery with ease. In order to fully understand ground delivery, let's take discuss the step by step process.
Our Facility
It all begins in our fabrication facility. Once the order has been placed, our team begins to prep the container for delivery. We place the shipping container on the bed of the truck with either a crane or we slide it onto the truck bed from a flat surface. 
On the Road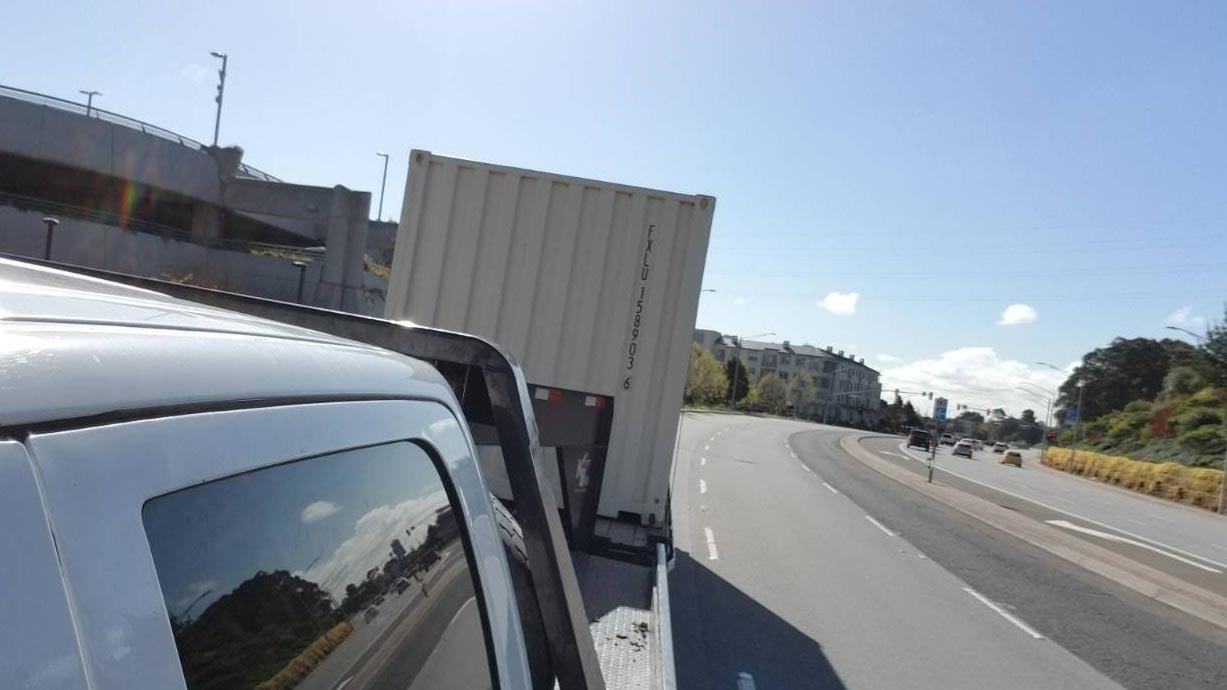 Once packed and ready to go, our experienced drivers take extra precautions to ensure the security of your shipping container, which may equal 45,000 lbs and extra road safety while in transit.
Receiving Your Container
Make sure the ground space is cleared for the delivery driver to slide the shipping container into its precise location. 65 feet of clearance space is required. For residential use, be aware that the space does not conflict with your neighbors. If this is rented unit, be sure that it is legal to leave shipping container in the desired location. Permitting is often required. 
Placing Your Container
When we arrive, we double check the ground space. Once it is clear, we back the container into the space by tilting the Flatbed to ease the container onto the ground. Once it touches down, we carefully drive away to slide the container off and into place.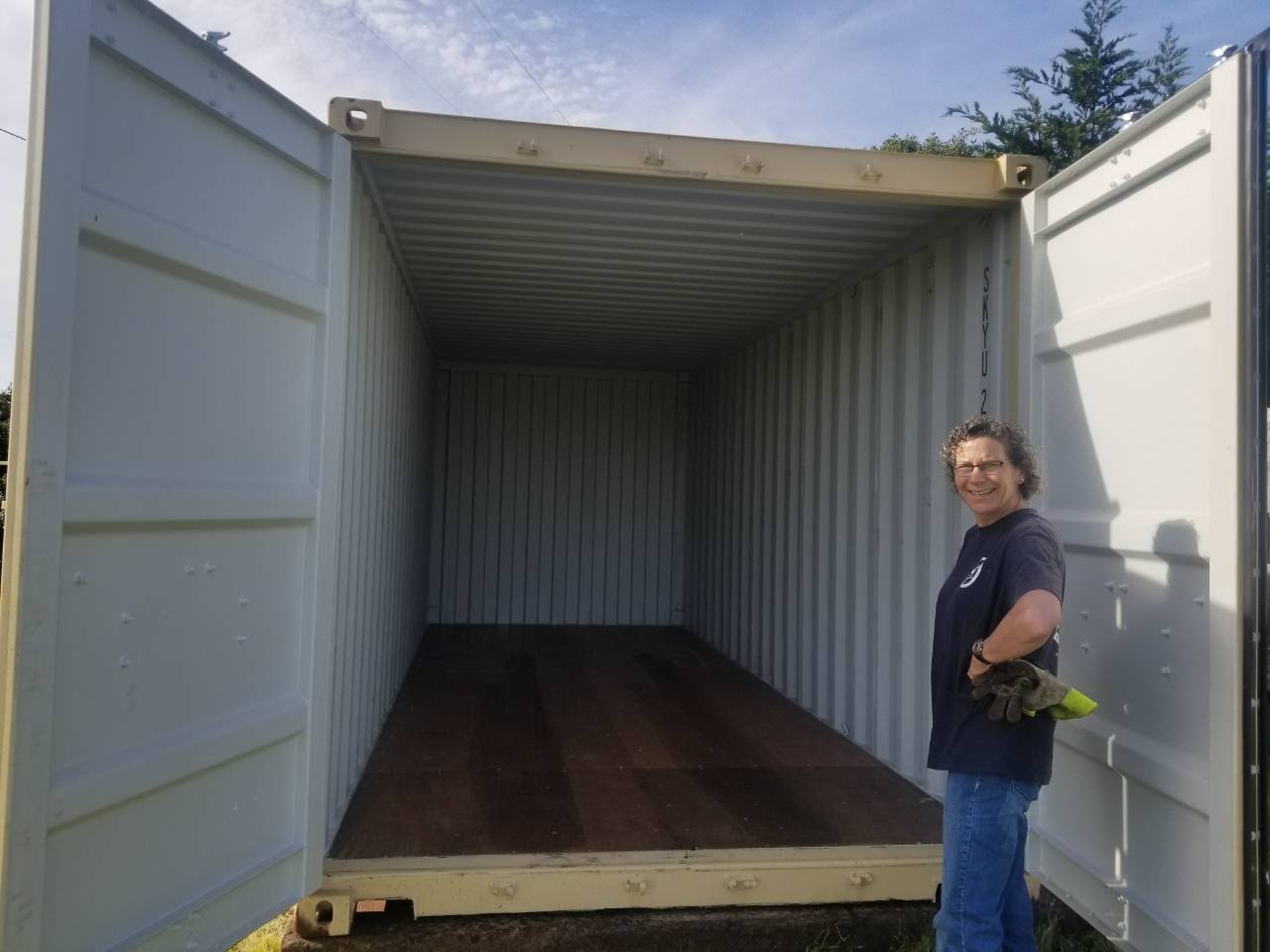 If you purchased the shipping container, thank you very much, but this is it, you will be assured a great product by Conexwest! 
If you are renting, enjoy the storage container for the amount of time you chose to rent it. Whenever you are ready, we will come back to retrieve the storage container.
---
If you have any questions or comments about ground delivery feel free to call us at (855) 878-5233 or email [email protected].