Conexwest's Best Lock for Shipping Container Security.
Best Lock for Shipping Container Security | Conexwest
Conexwest's Best Lock for Shipping Container Security
Whether your business ships goods across the state or around the world, knowing your cargo will arrive safely at its intended destination is always a top priority.
This is why it's so important for business owners to be aware of common shipping container issues like rusting, water leakage, faulty floors, and security flaws that make them susceptible to being broken into.
This last consideration is one of the most concerning since 60 percent of businesses who ship goods report they have had at least one shipping container security incident in the past year.
At Conexwest, we stock only the most versatile, weatherproof, and secure shipping containers for our clients. We also offer an array of industry-leading container lock solutions that can help you protect your freight.
Below are a few of the shipping container security solutions we have available:
Heavy Duty Container Locks
When looking for the best lock for shipping container cargo, you want to find an option that is highly tamper-proof and extremely difficult to pick. Our ABUS heavy duty padlocks are made from hardened special steel for maximum protection and their hardened alloy steel pins protect the short side of the lock from being sawed, deterring thieves and providing you with peace of mind.
Cargo Container Locks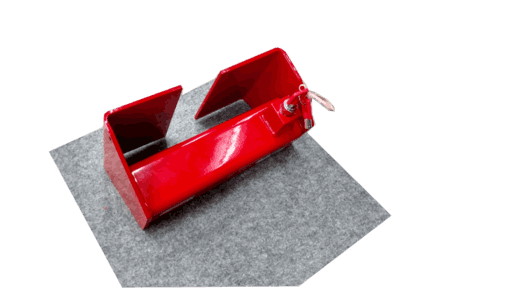 These shipping container security locks are able to secure both doors on almost any semi-trailer or sea container. The cargo container locks are constructed with 2-2.5 inch square tube steel and have 3/16-inch thick walls, providing a superior level of impenetrability. They also allow you to set your own four-digit passcode, ensuring that only you and the people who trust have access to your goods.
Cargo Door LockBoxes
Cargo lock boxes act as an additional layer of protection when it comes to shipping container security. Essentially, a security Lockbox container shields the actual locking device, preventing criminals and other nefarious individuals from accessing it. This makes picking the lock or tampering with it impossible since the device is completely enclosed. Our industrial-grade lock boxes are easy to install and made from heavy gauge steel for ultimate safeguarding.
Roll-Up Door LockBoxes
Many shipping containers are modified to include Roll-Up doors for easy loading and off-loading. But, while Roll-Up doors are unquestionably convenient, they do pose security risks if not properly protected. That is why we consider our Roll-Up Door Lockbox the best lock for shipping containers with these types of doors. Our Roll-Up door Lockbox is made with thick cast steel and is simple to install— making it a convenient and worthwhile investment.
What to Look for in a Shipping Container Lock
When considering security locks for shipping containers, there are a few features that business owners should be aware of.
The three most important characteristics of shipping container lock solutions are:
Weather Resistance
Shipping containers are exposed to harsh weather conditions, from rain and snow to salty ocean waves that can cause erosion. Thus, investing in a lock that has been tested and proven to withstand these conditions is key. Even the most durable and sturdy secure portable storage containers will deteriorate over time, but by purchasing a weatherproof lock, you ensure that there is a dependable barrier between your goods and any criminals who may want to steal them.
High CEN Rating
The CEN (Central European Norm) rating was established by padlock manufacturers who wanted to be able to accurately rank the security of the products they sold. To this day, it is used to determine how well a padlock will perform.
The grading system goes as follows:
GRADE 6 – Maximum Security
GRADE 5 – Extra High Security
GRADE 4 – High Security
GRADE 3 – Medium / High Security
GRADE 2 – Standard Security
GRADE 1 – Low Security
Checking the CEN rating of shipping container security locks is an excellent way to ensure you're buying a product that will provide the level of protection you require.
Drilling Protection
Drilling is one of the most common techniques used by criminals who want to break into shipping containers and other secured areas. For this reason, many heavy duty locks are designed to feature one or more metal stop plates that prevent drills from penetrating the device.
These plates protect the inner workings of the lock, which criminals need to access in order to successfully gain entry. In fact, some anti-drill plates are so effective, they will actually break a drill bit if one is used. How Conexwest Can Help
At Conexwest, we supply shipping containers, mobile offices, military blast containers, and stackable buildings to clients who require the absolute highest-grade solutions on the market. From the U.S. Navy to Google and Lockheed Martin, our customers need secure, dependable shipping products they can rely on at all times.
For this reason, we also stock a broad range of customizable security add-ons that our clients can avail of.
Each of these products is inspected and verified from order placement straight through to delivery, so our clients receive a faultless product that outperforms the competition.
If you're in need of secure lock storage solutions, contact us today. With the best selection of shipping containers for sale, we're always ready and willing to find the best available units and accessories for your individual needs.