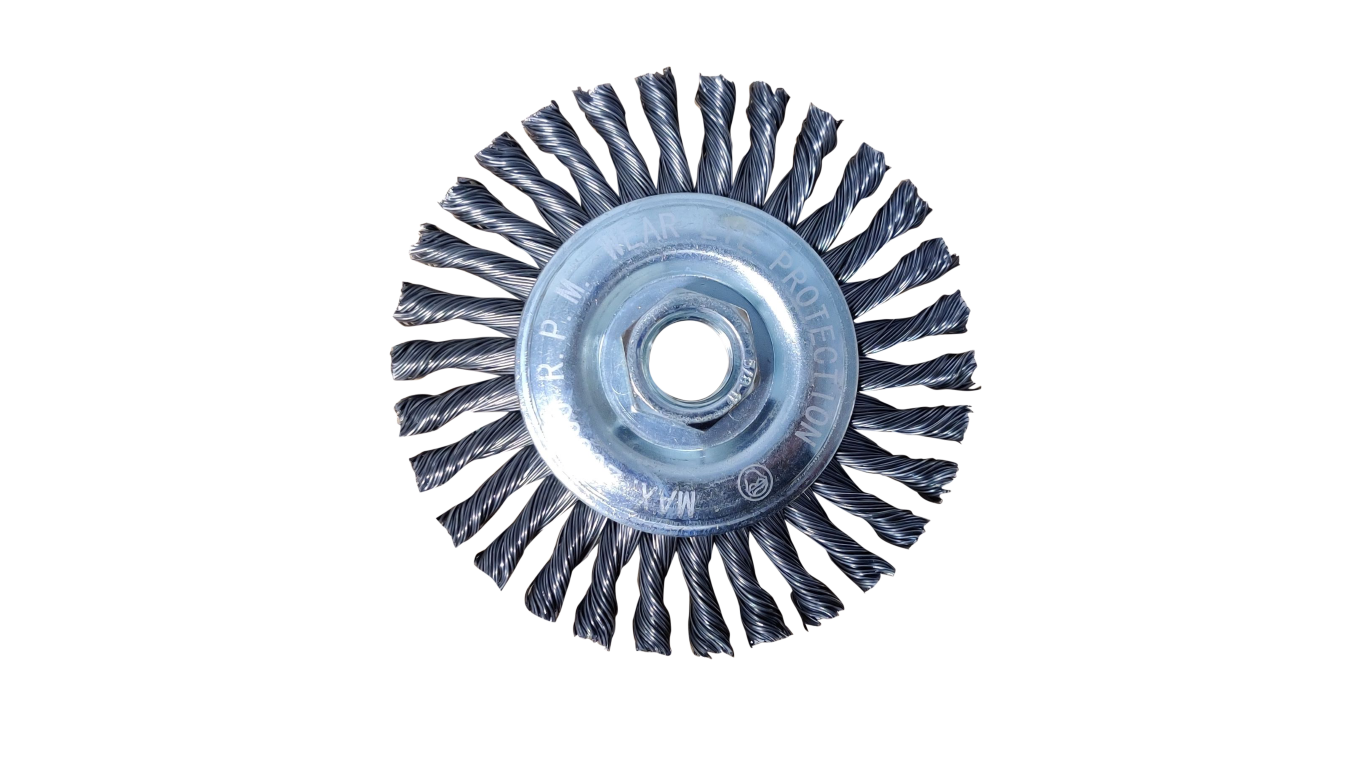 Twist Wire Wheel for Angle Grinders
Twist wire wheel
Save time with cleaning old greasy build up or demanding deburring with the flexible twist wire wheel for your grinder. The wire wheel is made with .020 heavy-duty carbon steel and is constructed with an internal holding plate for consistency and safety. The wire wheel fits 4 in. angle grinders and is measured at 4 in. by 5/8 in.
Perfect for a wide range of applications like rust removal, splatter and paint removal, wrought-iron railing stripping or surface conditioning and preparations. Please wear safety goggles when using this product.
Contact us if you have questions about this item by using the form below or speaking directly to our specialists at (855) 878-5233.