Light kit for shipping containers.
Light kit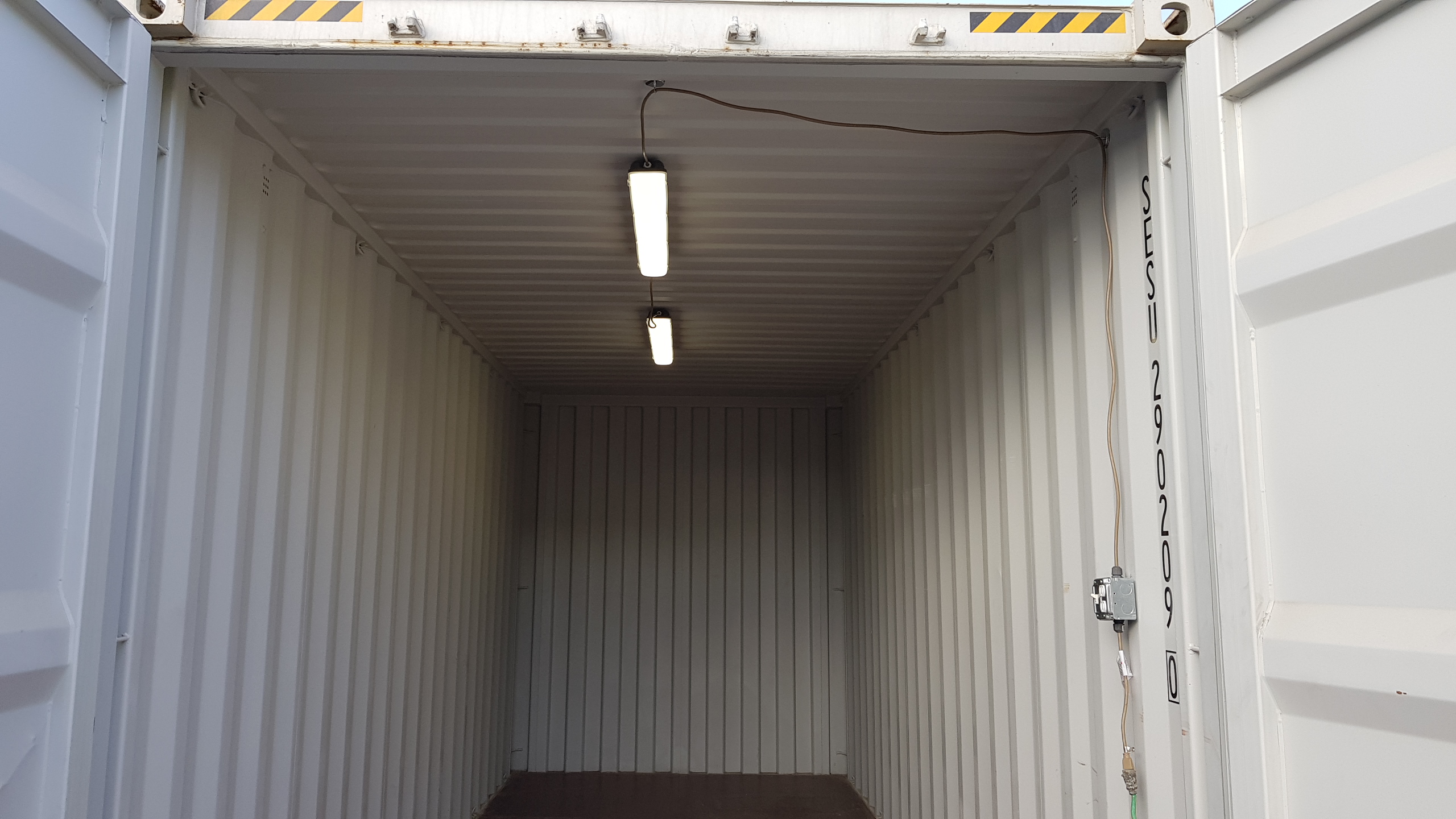 The light kit is an essential addition when installing an electrical package to your shipping container. The light kit includes a motion detector light inside the shipping container for automatic visibility. Custom installation required. 
Work with our custom design team to tailor the light kit to your shipping container! We can offer suggestions and examples from past projects. The process is simple and quick. If you can imagine it, we can build it, better. 
10' Light kit features:
1 LED light with motion sensor
Requires 110V power supply
20' Light kit features:
2 LED lights with motion sensor
Requires 110V power supply
40' Light kit features:
3 LED Lights with motion sensor
Requires 110V power supply
10' Light kit features:
1 LED light with motion sensor
Requires 110V power supply
20' Light kit features:
2 LED lights with motion sensor
Requires 110V power supply
40' Light kit features:
3 LED Lights with motion sensor
Requires 110V power supply