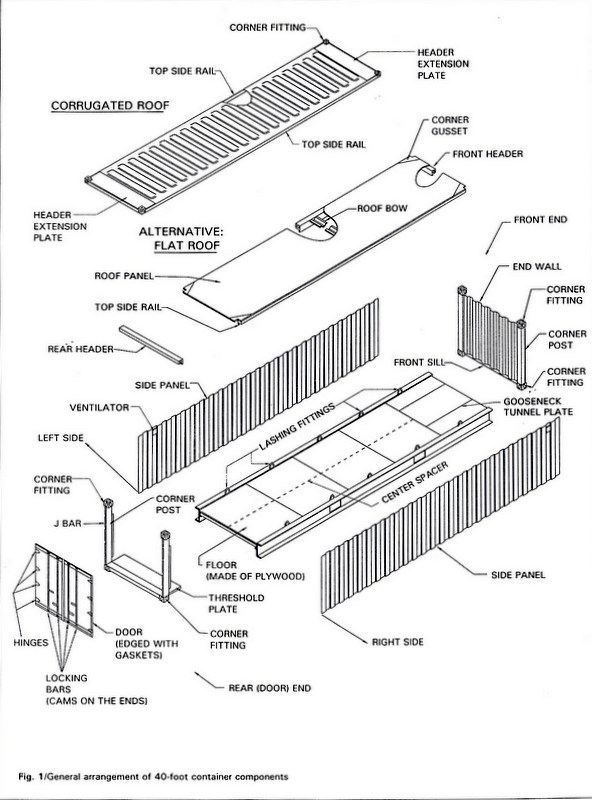 Cross Member for Shipping Containers
Cross Member
Reconstruct your container's cross members to secure its structural integrity. Your container floor consists of two basic parts, a steel cross member and a wooden floor. The combo makes for a super strong and watertight floor to your container. Steel cross-members provide the strength and rigidity needed to support the weight of the container and its contents, while the wood flooring seals the container and prevents water from entering.
Steel cross members span the container's width. They are spaced out at intervals of 4-6 inches. Each cross member is about 5 inches high and welded to the bottom rails. This framework strengthens the flooring. Made with Corten steel and follows ASTM international standards.
Damage to your container's cross members such as bowing, cracking, breaking, rusting and other deformations can lead to sagging floors and other types of disasters. Despite their ruggedness, shipping containers require maintenance and repairs. Maintaining your cargo container may help you prevent costly mishaps such as collapsing stacks.
At Conexwest, we stock only the most versatile, weatherproof, and secure shipping containers for our clients. We also offer an array of industry-leading container replacement parts that can help you restore your container. Order now for fast delivery and shipping in the United States of America. Contact us if you have questions about this item by using the form below or speaking directly to our specialists at (855) 878-5233.