Shipping container car rack.
Car rack
Shipping Container Car Rack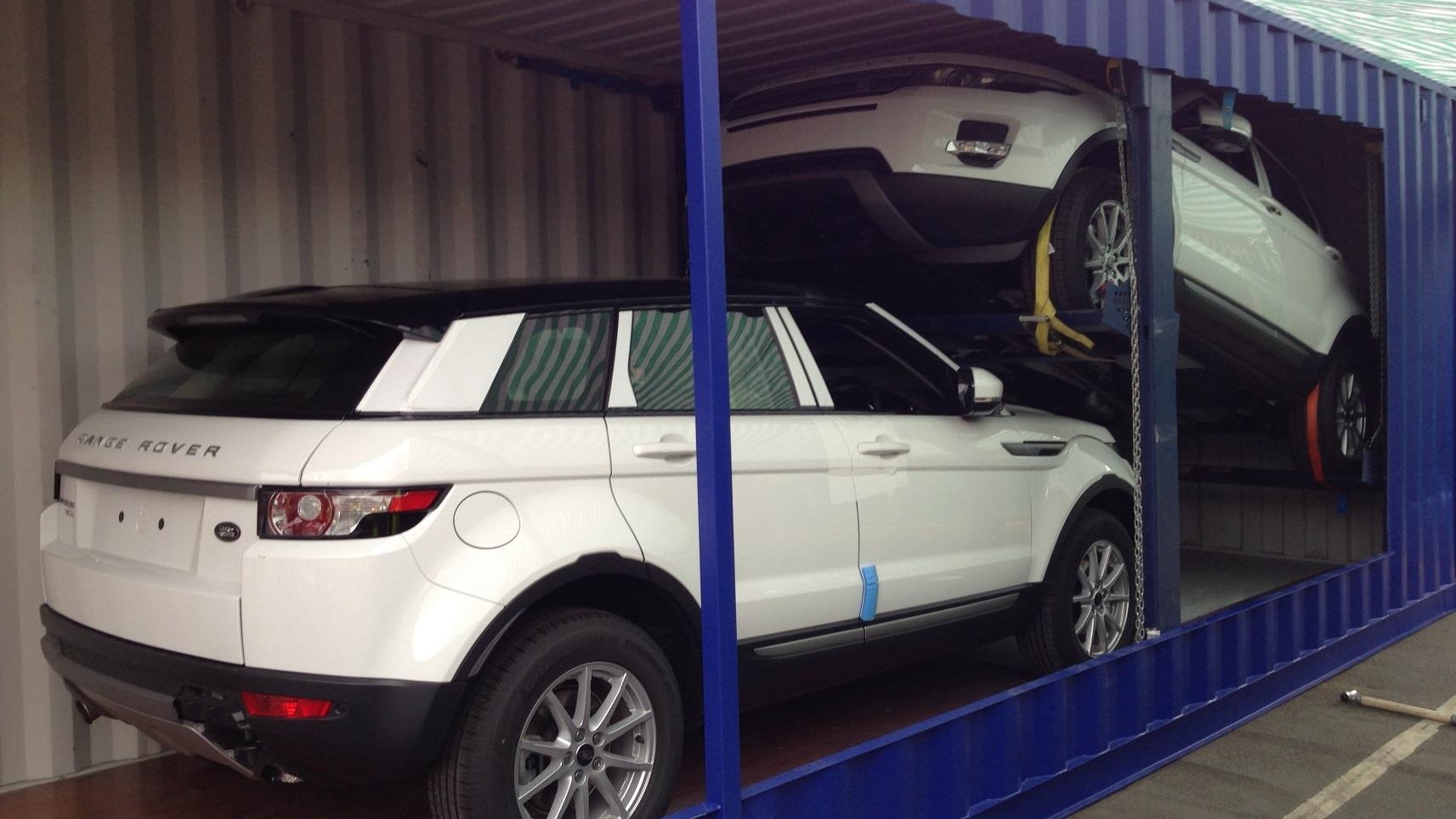 Shipping Container Car Rack
Are you looking to ship or store cars in your shipping container? Secure more vehicles into your shipment containers with our car rack. Stop wasting precious time and cargo space shipping one or two cars at a time.
Install the car rack to save time and money. Car racks fit inside the container with ease. Push the cars up the ramp on the floor before lifting it up in place. Use either a manual hoist or a hand-held electric motor to place the car towards the roof space. The rack is ideal for all makes and models of cars, from antiques to race cars.
Adjust our car rack easily to accommodate any 20 ft or 40 ft ISO, standard height, high cube, and super cube containers. We guarantee that your vehicles will arrive at your destination without any dents, scratches, and other types of damage when using this car rack. Racks are perfect for sea or land transportation. Fit up to 7 cars per large shipping container.
Made out of steel for strength and durability. Uses a longitudinal racking for rail shunting operations. Whether you're loading sports cars, SUVs, sedans, pickups, or any combination of those, our car rack is the perfect solution. Plus, our car racks come with Conexwest's years of expertise and know-how. We offer free shipping in the United States of America. Contact us if you have questions about this item by using the form below or speaking directly to our specialists at (855) 878-5233.