Welcome to Conexwest
We deliver in California, Oregon and Nevada
See Special
Conexwest is a leading retailer of standard and modified storage containers in new and used condition to consumers, corporations, government and military institutions. We specialize in new and cargo worthy used containers of various sizes, either its 10ft to 45ft or cut-to-size storage containers.
CONTAINER TYPE
IMAGE
SKU
USED
5-Year Warranty
REFURBISHED
10-Year Warranty
NEW
10FT
Standard
view

10ST
2,650
3,400
Standard with rollup door
view

10RP
2,400
20FT
Standard
view

20ST
1,750
2,250
3,100
High cube
view

20HC
3,450
Open side
view

20OS
5,200
Double door
view

20DD
3,250
30FT
Standard with rollup door
view

30RP
2,750
40FT
Standard
view

40ST
1,750
2,550
4,150
High cube
view

40HC
1,950
2,750
4,250
Double door
view

40DD
4,350
Reefer with working unit
view

40RF
9,500
10,300
45FT
High cube
view

45HC
2,350
3,150
We offer high quality shipping containers of various sizes. We are able to cut to desired size any storage container, as well as re-cap and install OEM shipping container doors to any cut-off section. Our price always remains affordable without compromising quality.
Our rental storage containers and portable offices are available throughout entire Bay Area, either its San Francisco, San Jose, Sacramento, Berkeley, Oakland, Walnut Creek, Peninsula or other cities in East, North and South Bay. These heavy duty steel storage containers are capable of standing up to the harshest of job site, industrial or residential demands. Rodent and weather resistant, these units will safely keep your most precious belongings.
Storage
SEE MORE OPTIONS
Offices
SEE MORE OPTIONS
Tents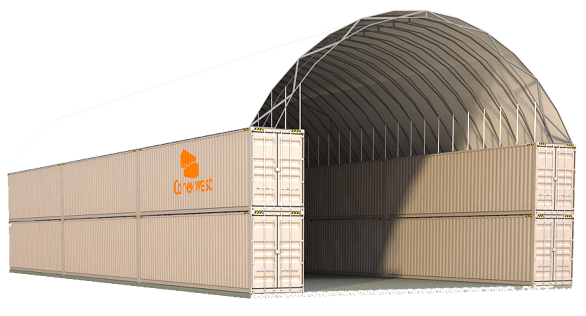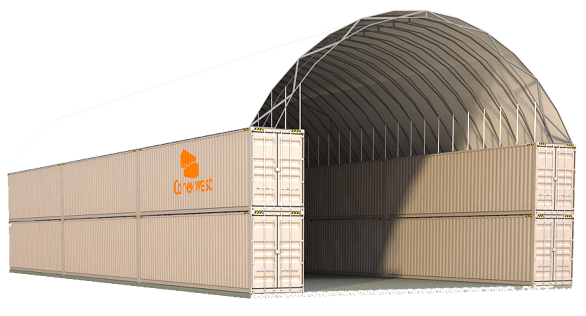 SEE MORE OPTIONS
Specialty containers are designed to withstand harsh conditions and heavy traffic. They are very popular among contractors and farms. Check out our great selection of offices, trailers, tents specially designed for shipping containers and storage units with roll up doors.
There is no small or big job for our team. Conexwest offers quality craftsmanship and commitment in every project. We have years of experience in custom fabrication and always help our customers with great engineering and design ideas.
As all of the fabrication work is done in-house, our quality has no compromises. All container modifications have to pass quality control at each stage of work and the last step is right before delivery. Check out our gallery of modified shipping containers and see it yourself.
Conexwest is a leading supplier of standard and modified storage containers in Northern California. Our vast inventory of new and used storage containers, large storage container rental fleet, state-of-the-art container fabrication facility and container delivery capabilities uniquely position us to provide our customers with the right equipment at absolutely the best price. Our vertically integrated operation not only passes a huge amount of savings to our customers; but also enables us to maintain an industry leading level of quality.
Do you have questions? Reassure them
Address:
801 Ave H
,
San Francisco
,
CA
94130
Hours of operation: 9am – 6pm Mon-Sat
Email: sales@conexwest.com
Office line: (855) 878-5233